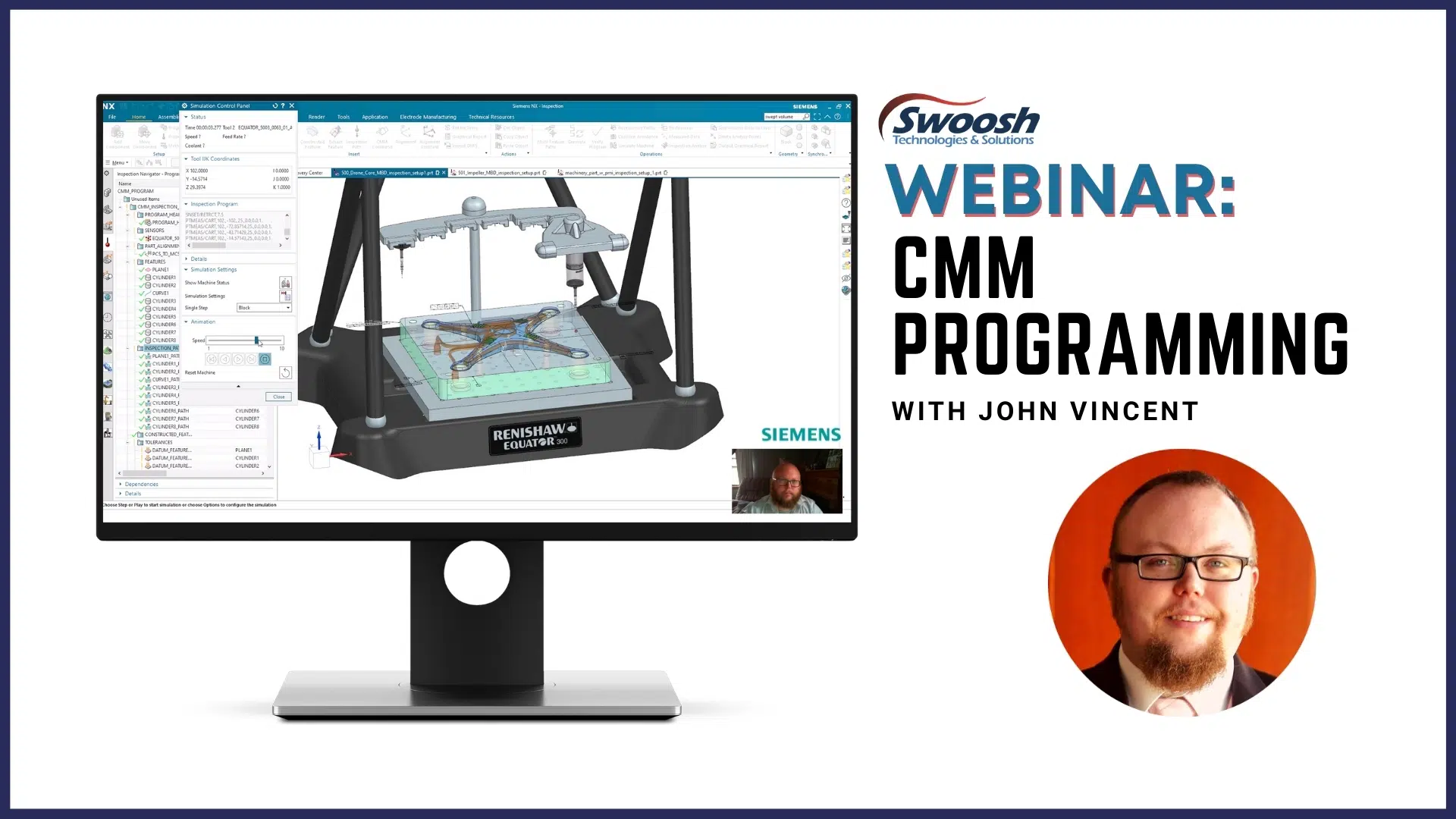 CMM Programming Webinar
NX CAM Webinar: CMM Programming
CMM is a device that measures the geometry of physical objects by sensing discrete points on the surface of the object with a probe. With CMM Programming in place, companies can improve machine utilization and increase part accuracy.
In this 51-minute webinar replay, Application Engineer John Vincent will teach you how to create a closed loop design, manufacturing, and quality process within CMM Programming.
Complete the form below to watch the full webinar replay. 
Hi, I'm Carina and I'm a Digital Marketing Coordinator here at Swoosh Technologies & Solutions! With years of experience within the marketing world, my strongest skills fall within creative copy/design, data analytics, and customer relationship management. Ever since I joined the tech side of marketing, I have thoroughly enjoyed helping people find solutions to their trickiest problems.