Siemens Teamcenter Software
Discover Efficient, Scalable, Integrated, Universality
Leveraging Teamcenter's superior integration, scalability, and comprehensive lifecycle management can effectively overcome SolidWorks Manage limitations, providing global and efficient solutions for complex projects.
What is Siemens Teamcenter?
Siemens Teamcenter software is a revolutionary product lifecycle management (PLM) system that connects your processes and teams together.
Our PDM Software solution keeps those involved updated with real-time visibility of the data and processes that matter most, including 2D and 3D CAD files, electronics, embedded software, documentation, and bill of materials (BOM). Reach greater ROIs with Teamcenter software by leveraging your production information and eliminating challenges of product development.
Teamcenter Capabilities That Make A Difference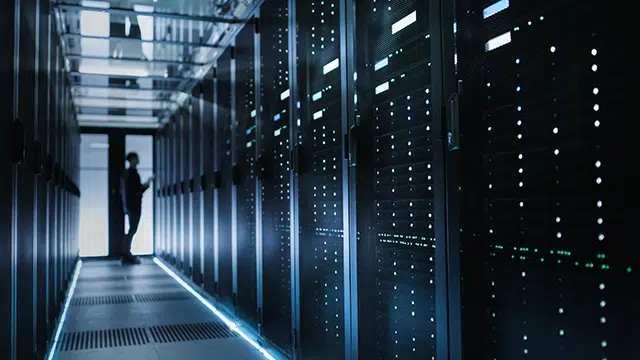 Adaptable PLM Foundation
An adaptable product lifecycle management (PLM) foundation can help you respond quickly to change from business or market disruptions. Business-wide collaboration is easy when PLM is accessible from a web browser, on any device, and within the design tools and applications people use on a daily basis. You can choose from flexible deployment options (on-premises, cloud, SaaS) for fast time-to-value and lower cost of ownership.
Bill of Materials Management
Teamcenter software helps you know your product in-depth by providing a common source of BOM information across your organization. Whether you need basic BOM management, or some more advanced BOM management and configuration with greater flexibility and scalability, you can meet and exceed the market demand for more innovative and varied product offerings.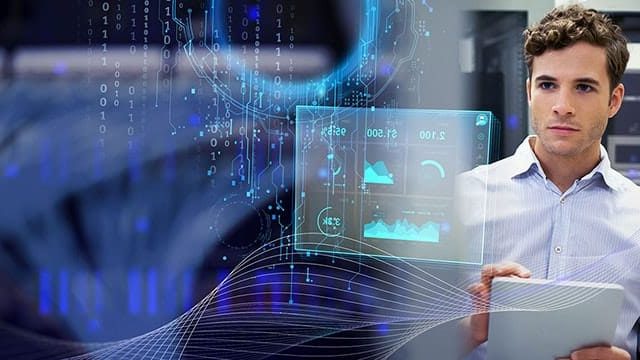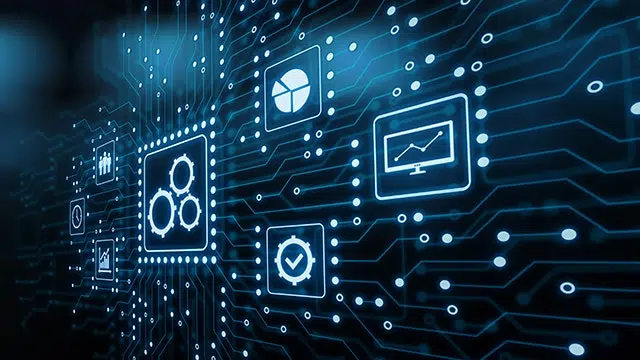 Change Management & Workflow
With Teamcenter, you can reduce your manual efforts and cost of managing and tracking any PLM process. From managing change across disciplines, to executing a simple design review, to coordinating a response to quality issues, you can focus people on the right tasks, with the right data, to make the right decisions at the right time. When executing changes, you can ensure all stakeholders understand exactly what is changing and how it affects them.
Document Management & Publishing
Product documentation can be expensive to produce and be very complex, especially when having to meet stringent standards. Done right, documents can be very profitable, especially when supporting the service business. Siemens Teamcenter can help your teams create specifications, analysis reports, 2D/3D illustrations, spreadsheets, test results, and technical publications that are aligned with product changes to reduce the time and cost of development while improving document accuracy and effectiveness.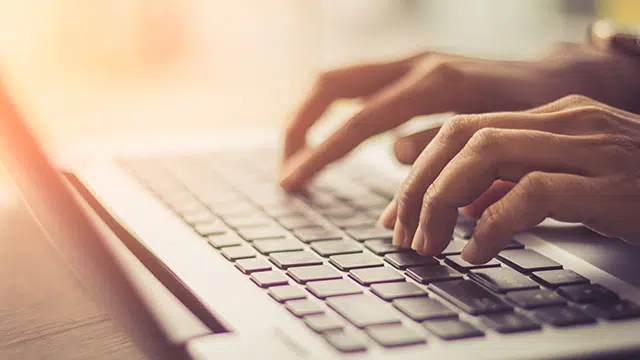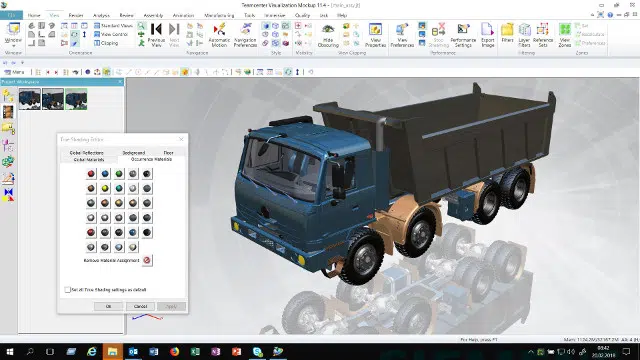 Visualization, Digital Mockup & Virtual Reality
Teamcenter software digital mockup and visualization capabilities allow everyone in the product lifecycle to access and collaborate with 2D and 3D design data so you can make informed product decisions. Teamcenter creates virtual prototypes from multiple mechanical computer-aided design (MCAD) formats that you can use instead of building costly physical prototypes to perform more specialized studies, such as ergonomics and path planning. Virtual reality (VR) design reviews allow you to immerse yourself in the virtual world of the product's digital twin.
Search & Analytics
Teamcenter software's search and analytics capabilities provide you with an intuitive product lifecycle management (PLM) search experience. Teamcenter visually presents search results in logical groups, with ease to drill-down through product data so you can quickly find what you're looking for. Reporting and analytics provides you with a web-based, easy-to-use solution that compiles and aggregates data produced throughout the lifecycle from multiple data sources. All to help you know your product better and make better decisions.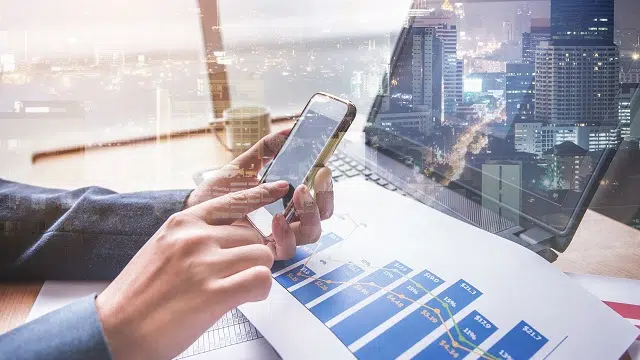 The Benefits of Teamcenter PLM Software
Optimize Efficiency and Streamline Product Development with Teamcenter Benefits
✓ Reduce time spent on manual tasks by automating internal processes
✓ Optimize organization-wide collaboration with a software tool accessible from any browser on any device, whether working in an office or remotely
✓ Ensure quality and compliance management with a closed-loop approach from design to manufacturing
✓ Aggregate data across multiple sources throughout the lifecycle, so you know your product better
✓ Lower product development cost by operating faster and more efficiently, across multiple departments
✓ Reduce cycle time for faster time-to-market
Teamcenter Customer Case Studies
Haidlmair
Back in 1979, Josef Haidlmair began employing new wire-cut electrical discharge machining (EDM) when he saw potential in synthetic materials. Today, Josef's organization (Haidlmair) is a leading supplier of injection molding tools and produces large, complex parts used for various products, including automobile radiator grilles, dishwasher panels, crates, and containers. With so much that goes into managing their product, the team decided to integrate Teamcenter software into the companywide repository.
Briggs & Stratton
Briggs & Stratton is one of the world's most successful producers of gasoline engines for outdoor power equipment, including power generators and lawn/garden machinery. Without ridding their familiar SolidWorks design tool, the company chose Siemens Teamcenter to integrate their data and procedures across platforms.
Teradyne
In its early days, Teradyne outsourced its processes for engineering requirements and change management. Each process varied per business unit and was manually entered into spreadsheets and Word docs. They soon realized the lack of formal, standardized processes internal data servers, and hard disks resulted in consequences for the company's manufacturing benchmarks. By leveraging Siemens Teamcenter Active Workspace, they were able to manage cross-domain design data and processes as well as materials and substance compliance.
What G2 Reviewers Are Saying About Teamcenter
"Entire Product data can be managed very efficiently throughout the lifecycle. Software gets updated frequently with the latest technologies available in the world."
"The ease of use of this product is very nice. Very functional and practical in terms of data storage and communication between different applications. In my opinion the best PLM system in the industry."
Discover the Game-Changing Capabilities of Teamcenter X
Meet Teamcenter X. A revolutionary Software-as-a-Service (SaaS) cloud delivery of PLM that's easy to use and easy to access. You can pay as you go, and only pay for what you need. Best of all, Siemens manages Teamcenter X for you, so we do the heavy lifting while you drive product innovation.
The benefits of cloud-based Teamcenter PLM:
– Instant access to cloud PLM for a fast return on your investment
– Built on a modern, latest technology platform that grows with you as you scale your business and add more users/locations
– Decreased cost of ownership with up to 25% of time savings in CAD design
A Complete Solution that Grows with You.
Bring together all of your product information and process in one centralized system. Teamcenter allows you to manage and share mechanical, electrical, software and simulation data. With a plethora of tools that Teamcenter offers, you can easily create and manage every single aspect of your product.
Want to see how Siemens PLM Teamcenter software can help you develop better products faster? Get in touch for a no-strings-attached conversation with one of our PLM specialists. There's a 30-day free trial too.