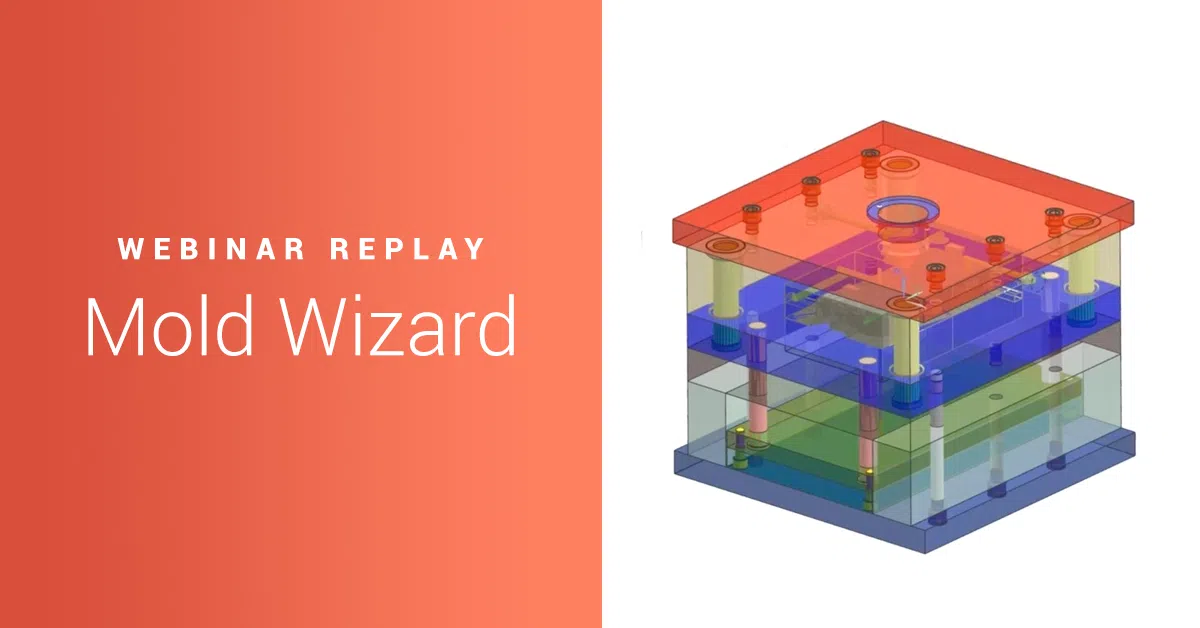 Mold Wizard
Mold Wizard
Making molds is easy as 1, 2, 3 with a built-in step-by-step process that walks through designing your assembly. Mold Wizard in NX dramatically outperforms traditional CAD by automating much of the process. First, the program validates that your part can be manufactured properly. Then it gets to work designing the mold assembly of your choice with specified constraints and inputs from the user. Mold Wizard is an all-in-one system that includes standard mold bases and reuse libraries, easy parting line design, and simple cooling design.
Watch the 27-minute webinar replay in which Application Engineer Garrett Koch covers how the wizard guides you through the mold-making process from part to full assembly with a range of validation tools and automated processes.
Complete this form to watch the rewind on-demand.
Topics covered:
Why Mold Wizard?
Overview
Part Validation
Project Initialization
Building the Mold
Parting Tools
Mold Base
Complete the form below to watch the rewind on-demand.