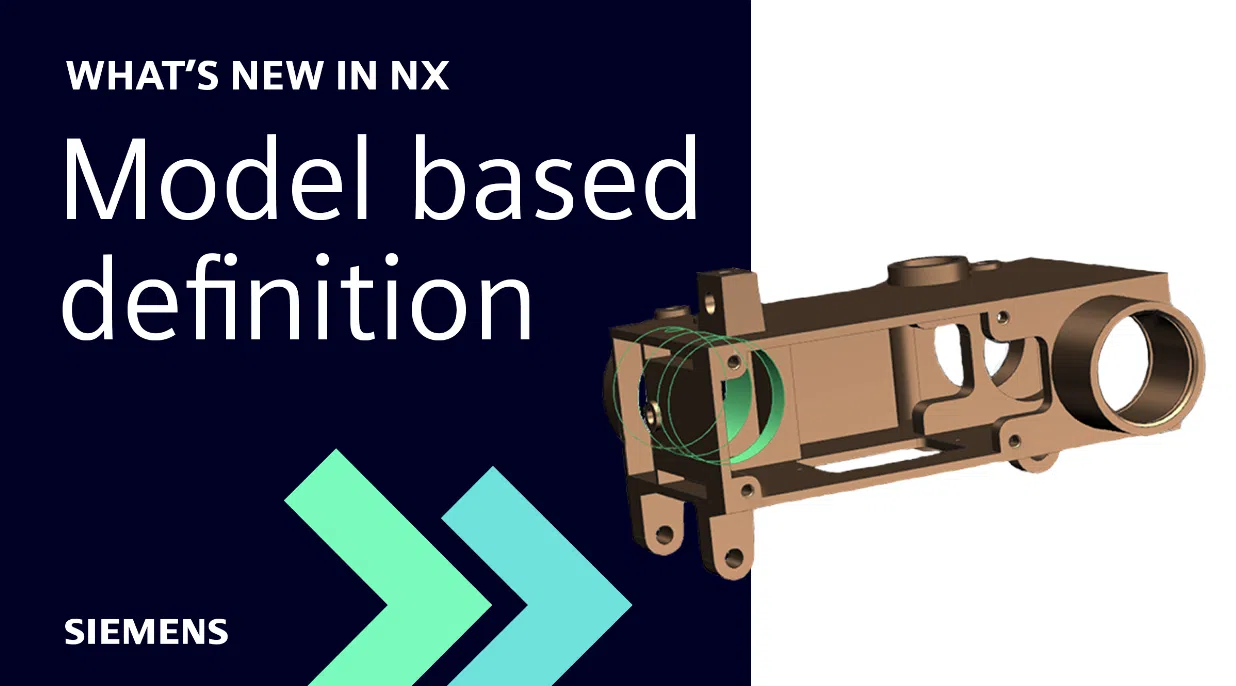 What's New in NX | Model Based Definition
What's New in NX | Model-Based Definitions
NX™ software delivers advanced capabilities to support Model Based Definition (MBD) deployments by connecting engineering and production with significant innovation. The portfolio is comprised of two solutions, the NX Product & Manufacturing Information (NX PMI) solution and the NX Model Based Definition (NX MBD) solution. The combination of NX PMI and NX MBD is best-in-class, enabling you to create a complete digital definition of a product within a 3D model and build the richest, most comprehensive digital twin. This blog focuses on the latest release of NX, with an update on enhancements made to support Model Based Definition deployments. Let's get started!
PMI authoring enhancements
The latest release includes PMI authoring enhancements, focused on improved usability and workflow efficiency. One of the more significant enhancements is the new Feature Control Frame (FCF) command user interface. Changes made include a dramatically simplified main FCF dialog, a context tab UI and on-screen object handles, allowing access to additional options.
Capabilities include support for reordering compound datums and indicators, enhanced compound datum reference specification and text entry, dialog memory support for frames, additional standards-compliant symbols, and support for defining the sequence of symbols in an FCF.
Other PMI authoring enhancements include a new UI for PMI balloons, additional PMI support for Feature Templates, face selection for chamfer dimensions and more. These changes enable NX users to have more freedom and control within their workflow, while seeing rapid updates as they go.
Automation productivity gains
The MBD Logic Editor is a powerful interactive diagramming tool for defining and editing rules that can be used to perform various tasks, including authoring PMI. Several new UI, functional and workflow improvements have been made in the latest release focused on increasing the number automation possibilities.
Enhancements include additional automated authoring and modification of feature control frames, tolerance formatting controls, preservation of downstream node connections during rule authoring and new, out-of-the-box production-ready MBD rules!
PMI Advisor custom checks
The PMI Advisor is fully integrated in NX and provides validation and notification for immediate verification that PMI is compliant with industry and company standards. The PMI Advisor provides a comprehensive set of validation checks and in the latest release now supports the ability to create custom validation checks. Creating custom checks enables companies to produce and enforce company internal rules. Custom checks can be stored as a custom configuration allowing companies to deploy different rule sets.
PMI Advisor custom checks
The NX Technical Data Package (NX TDP) is a fully integrated solution for publishing technical data packages from NX. NX TDP provides functionality to publish to industry recognized formats 3D PDF, JT plus PDF and STEP. Alongside this, you can create, modify, save, store and reuse technical data package templates.
The solution is supported in native and managed mode and delivers automation for batch processing.
In our latest release, we have made a few enhancements to this, based on feedback from you! There is a new behavior for resizing TDP template objects. Prior to this enhancement when a handle on one of the template objects was dragged, the TDP template object was resized symmetrically. However, in the latest release we enhanced the resize mechanism for TDP template objects to perform an explicit resize based on handle selection for create and edit workflows.
PDF Form Field TDP Template objects have been enhanced to provide additional control over published content. In the latest release a default label has been added and it will be unique for each PDF Form Field. The label will now increment automatically when multiple PDF Form Fields are added to the template.
We have also enhanced the ability to control decimal places in tables. A new "Decimal Places" setting has been added to the Automatic Table template object which will control the number of decimal places shown for BOM (bill of materials) tables in published technical data packages. The default for this setting will be "4" for new and legacy templates.
That draws our 'What's New in Model Based Definition' to a close! The combination of NX PMI and NX MBD provides a best-in-class solution for Model Based Definition. Hopefully you've found this overview useful to learn a bit more about the enhancements we've made, for you, our users. Stay tuned for more 'what's new' blogs and our 'tips and tricks' series to learn more!
Continue your journey with NX…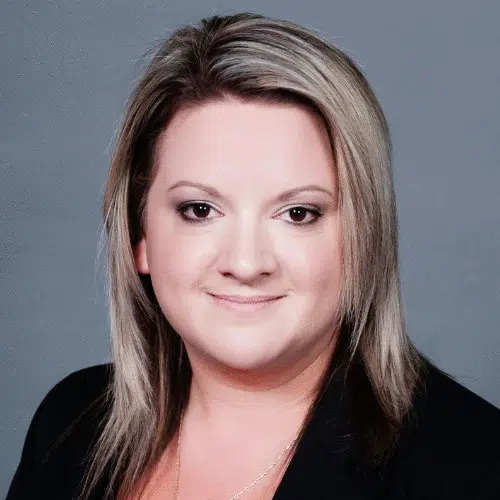 I'm a proficient Digital Marketing Coordinator currently making significant strides at Siemens Digital Industries. I possess ample knowledge of the Siemens Design & Manufacturing industry and consistently strive to create and execute effective digital marketing strategies. I believe that my dedication and skill set are valuable assets in my role, as they allow me to effectively facilitate the digital transformation of Siemens Digital Industries Solutions.