MBSE in Simcenter 2210
MBSE in Simcenter 2210 – Your next breakthrough is closer than you think!
Article By: Mike Nicolai and Alex Graham
One small step for [a] man, one giant leap for mankind
Neil Armstrong
Here's a thought….
When Neil Armstrong stepped on to the moon in 1969, he would never have heard of the term MBSE, or model-based systems engineering. But would he have recognized the concept?
I am probably a bit behind the times here, but I only recently discovered that this very well-known quote is actually a mis-quote because one of the words somehow went missing during the 385,000km journey taken by the radio transmission before it was received on earth. You can see the missing character in square brackets above. Despite the immense popularity and interest in this rather mysterious and philosophical sounding remark (as heard by us), Armstrong later revealed he intended it as a "simple statement, talking about stepping off something".
Getting from requirements to a lunar landing
I think that Armstrong was quite right to draw attention to the significance of that step. That was the culmination of very long and challenging program. The requirement was clear: land a man on the moon and safely return him to earth afterwards. But how to achieve that? Where to even start??
Of course I am over-simplifying. NASA already knew a thing or two about sending rockets and payloads to the moon, but the stakes were rather higher for Apollo 11. All of the experimentation had to be done before the rocket was ever put on the launch pad. Simulation, and the concept of a 'twin' of the real space vehicle was critical. And today, we would consider this an ideal application of model-based systems engineering (MBSE).
Although nobody would not have heard of it at the time (the name did not enter circulation until 1993), this holistic and interconnected approach to engineering is ideally suited to tackling the sort of complexity, both physical and environmental, faced when designing space missions.
Breaking down silos is hard
The products that most companies design and build are not first-of-a-kind, ground breaking or revolutionary. More, they tend to be evolutions of existing designs. This way of working has been reasonably well served by the waterfall model of product design, starting from requirements, diving into detailed design and emerging in validation and verification. However, this workflow is increasingly being overtaken by a tidal wave of product complexity that results in incompatibilities, missing functionality and, ultimately, missed deadlines. This is where MBSE can help: by giving you a crucial understanding of whether the conceptual design you have in your hand has the potential to deliver what is needed or not.
Update: Breaking down silos WAS hard
Breaking down silos means frictionless data exchange and visibility across engineering teams. It requires the right toolsets and seamless interoperability between them. This is something that has historically been a roadblock preventing physics-based simulation from helping to drive design in the early concept phase. Breaking down those silos is getting a lot easier and the latest capabilities of Simcenter take us several steps closer.
Generating, exploring and evaluating architectures
The Simcenter portfolio contains two tools designed from the ground up to bring engineering insights from detailed simulation into the early design phase. For architecture generation and exploration, meet Simcenter Studio. This tool doesn't just use simulation data to support the early concept phase of design but allows you to drive innovation by discovering topologically different architectures you might never have thought of..
Next, let's take a look at Simcenter System Architect – a co-simulation platform which lets you easily plug simulation assets from your colleagues or suppliers into an architecture model to evaluate overall system performance and compare different designs.
What's New in Simcenter 2210 for MBSE?
Last month, in the 2210 release, we have introduced several new capabilities that allow this technology to be tightly integrated into your systems engineering workflow. The most important of these is the ability for an Internal Block Diagram (IBD) from Cameo Systems Modeler to be directly read into Simcenter System Architect, along with specific parameters and constraints that are to be explored and tested. This provides a mechanism for simulation-derived data to directly inform and refine the systems engineering process. One small step? I'll let you decide!
Less time clicking, more time engineering
Another highlight from this release is the ability to directly open and modify subcomponents from Simcenter Amsesim or Simulink directly from inside Simcenter System Architect without needing to manipulate files and re-import models. This is another important step towards the frictionless interoperability between engineering toolsets which is essential for breaking down silos.
Drive parameter studies and optimization with HEEDS
Simcenter System Architect now has a dedicated portal in HEEDS – another important connection in the toolchain supporting MBSE. Using this new capability, you can include Simcenter System Architect models in HEEDS workflows, allowing you to leverage the powerful SHERPA optimization algorithm to fine tune performance of your architecture model. Furthermore, you can use HEEDS to broaden the scope of Simcenter System Architect by including it in more extensive MDAO workflows.
Simcenter Studio also has some big news to share. The most exciting new capability is support for SysML v2.0. This emerging new standard for MBSE is set to change the systems engineering landscape, and you can get started right away in Simcenter Studio by defining models using SysML v2.0 textual notation (supporting the incremental release 2022.3 of the standard), visualizing them diagrammatically and interacting with them via Python functions. Simcenter Studio is the first commercial tool on the market to offer this capability.
Get hands on with SysML v2.0 with Simcenter Studio 2210
Exploring design variants just got easier with Simcenter Studio, too. Notebooks can be 'parameterised' which means launching a notebook run or runs in batch, allowing you to close the tool and go off for a coffee (or a sleep) while Simcenter Studio will automatically execute your notebook or explore its performance across a range of parameter values ready for you to review at your leisure.
Frictionless file sharing across the enterprise and beyond
With the 2210 release we have also added Xcelerator Share support for both Simcenter Studio and Simcenter System Architect. This makes it easier than ever to move files between design and simulation teams, or even to exchange models and data with 3rd parties. More than just a file sharing tool, Xcelerator Share allows you to assign tasks and notify specific users, paving the way to a more organised approach to collaboration.
See how to share files between colleagues or suppliers with Simcenter and Xcelerator Share
So – small steps, or a giant leap for mankind?
The new capabilities I have shared above may amount to a number of small steps, in absolute terms. But it certainly feels like we are on the verge or making a giant leap in reaching the engineering nirvana that is MBSE. The truth is that, today, even the most advanced adopters are only scratching the surface of what is possible using a truly joined up approach to requirements, design, analysis, verification and validation.
I can't wait to see what our customers will do with these new capabilities and critical links in the MBSE toolchain.
To learn more about Simcenter, click the link below or get in touch with one of our experts!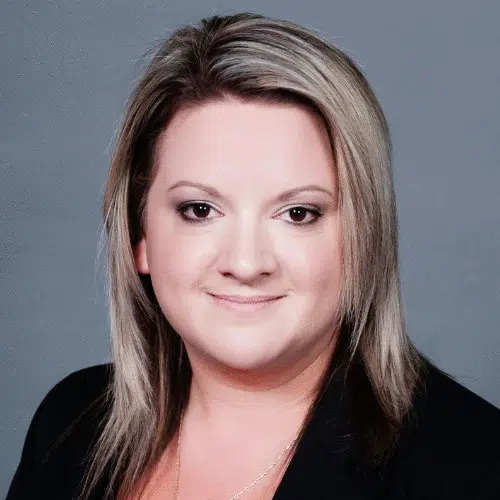 I'm the Marketing Manager here at Swoosh Tech and I have over 15+ years in marketing with 6.5 years dedicating my time to the Siemens Design & Manufacturing industry. I possess ample knowledge of the Siemens Design & Manufacturing industry and consistently strive to create and execute effective marketing strategies. I believe that my dedication and skill set are valuable assets in my role, as they allow me to effectively facilitate the digital transformation of Siemens Digital Industries Solutions.