IMTS 2022
Don't Miss Swoosh Technologies at IMTS 2022
Join Swoosh Technologies & Solutions at The International Manufacturing Technology Show (IMTS) 2022, September 12-17, McCormick Place in Chicago, where we'll be sharing the latest manufacturing solutions and technology. With more than 1,200 companies exhibiting, IMTS 2022 will be the 33rd edition of the premier manufacturing technology show in North America and one of the world's largest industrial tradeshows attracting buyers and sellers from 117 countries. You won't want to miss what we have in store for you at IMTS 2022!
At Swoosh, we are known for pushing NX CAM to the MAX. From maximizing machine tool capability to programming automation, our team focuses on a consultative approach that isolates existing gaps and fills them with best practice solutions and retrains your team to become true power users. With a long legacy of working in the fields of machinery design, automotive, aerospace/defense and energy, we have a knack for helping manufacturers make the most out of their CAM investments. Convince yourself by stopping by for engaging demos and informational sessions with experts on how you can ensure a future-proof manufacturing strategy.
If you're ready to take NX CAM to the next level, come see us at IMTS 2022 at booth #135788 this September. Our NX-perts will be on site to show how you can maximize your machine tool capability, reduce programming time by 90% with feature-based machining and optimize your internal processes for tangible bottom-line results. Additionally, our team will cover industry-pressing topics such as 5-axis milling, tool data management and the benefits of leveraging high-speed machining.
We hope to see your there!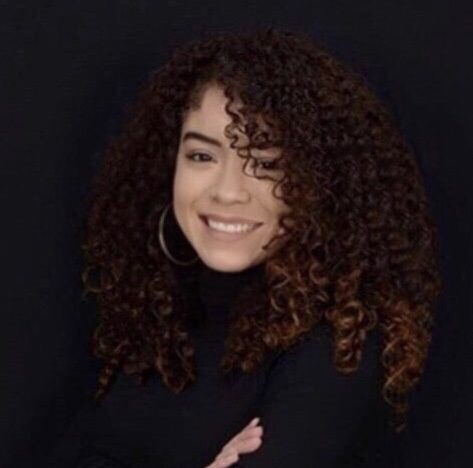 Desiree is a Multimedia Designer at Swoosh Technologies & Solutions! With 5+ years of experience, her strongest skills fall within creative design, UX, and web development. Desiree thoroughly enjoys creating business-specific materials and translating company vision into useful graphics and related designs.
Multimedia Designer | Swoosh Technologies