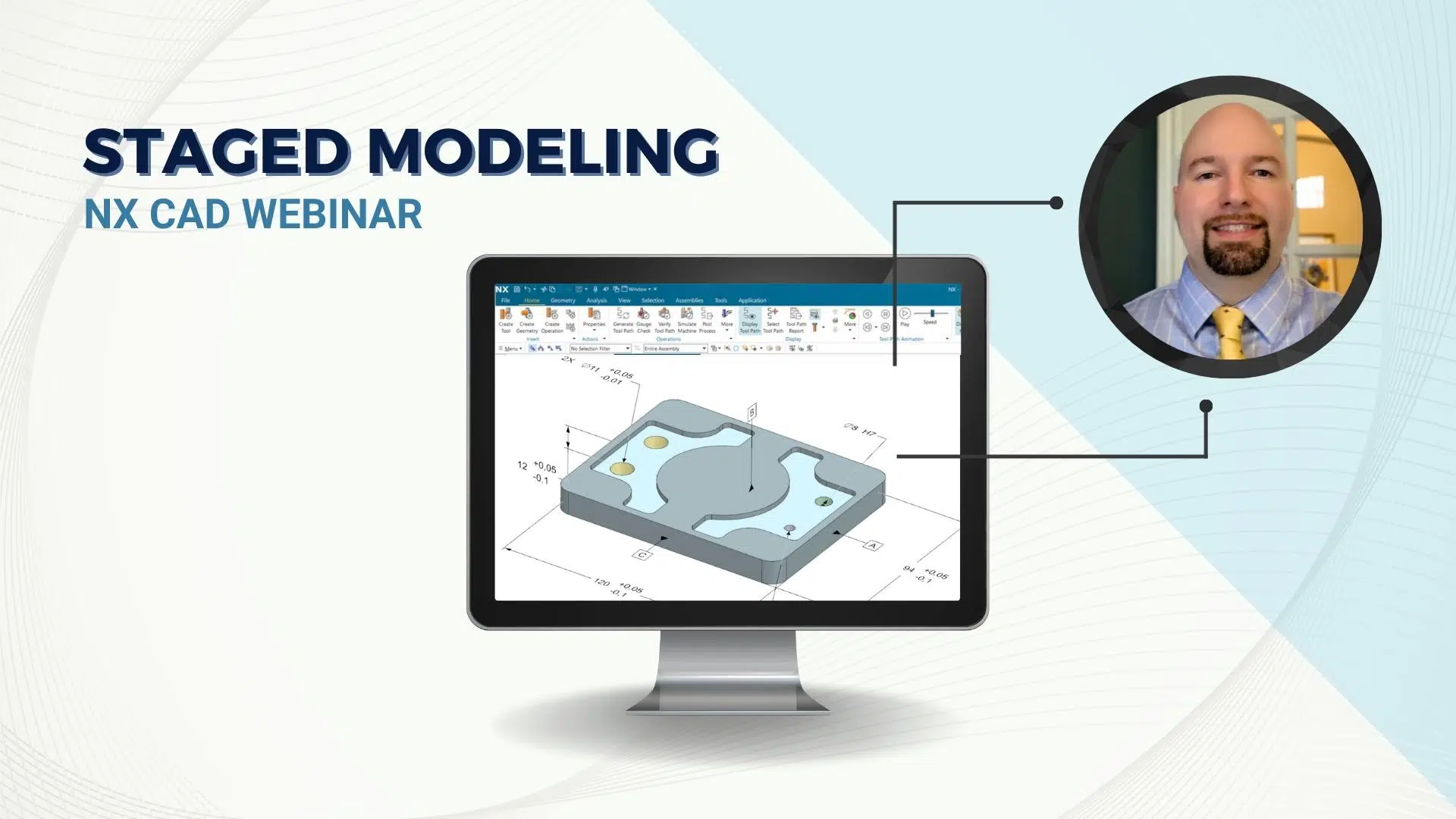 Staged Modeling Webinar
NX Staged Modeling Webinar
Staged Modeling can streamline manufacturing processes by using existing CAD models at various design stages. In this webinar, expert Michael Pinto will showcase quick reuse of embedded MBD and PMI so the user can add it to other manufacturing stages and quickly create parts.
Overview:
What is Staged Modeling?
Staged Model Roles in Manufacturing
Staged Modeling User Experience
Reuse of MBD (PMI) to author and execute user defined rules
Consumption of Staged Model information in Production and reuse of the data in other processes
Licensing and Packaging
Closing Summary
Watch more like this: https://www.swooshtech.com/webinars/
Complete the form below to watch the full webinar replay. 
Hi, I'm Carina and I'm a Digital Marketing Coordinator here at Swoosh Technologies & Solutions! With years of experience within the marketing world, my strongest skills fall within creative copy/design, data analytics, and customer relationship management. Ever since I joined the tech side of marketing, I have thoroughly enjoyed helping people find solutions to their trickiest problems.