Identifying Data With Part Numbers
Identifying Data With Part Numbers
How do companies identify data with part numbers?
It is often a length decision and debated for months. Through the years, Swoosh has gained experience and aided customers with configuration of Siemens Teamcenter PLM to adhere to their needs.
We find that most companies think of smart numbering schemes or intelligent numbers. When peeling back the layers though, we find the systems are project dependent, or vehicle coded. This would mean something to someone within that organization, but once you send it out to a supplier it could mean something completely different. If you're a new employee joining that particular company, it's difficult to understand.
Sure the vehicle/project coding as part of the part number is a very typical requirement. Think of it this way, that part or sub-assembly could eventually be used in various assemblies or numerous projects as a way of saving money. So, it really ends up being a "Project first used on". With this system, how useful is it really?
Generic Number Counter
A best practice would be instituting a generic number counter. This could include some fixed alpha numeric number if needed. For instance, PR0001422 for production. If the parts need a different alphanumeric designator for Manufactured, Purchased, Sales and so on, then consider a different alpha numeric structure, MAN0001422, PUR0001422, etc.
By creating a number with a longer generic counter, your business will have the ability to copy a particular design. It will also have the flexibility to use that part as required without the fear of "wasting part numbers" within a block with a shorter counter.
Multiple pattern numbering systems are supported in functions like Save-As. They also work well with the CAD integrations, including NX12 and onward.
When creating a generic pattern, concerns for errors, misuse or mis-information are greatly reduced. When paired, Teamcenter attributes that those individual properties can easily be reused downstream, in reports, general searchs, or drawing format population. Plus, the parts can be changed with revision control through the lifecycle of the part.
To Conclude
Teamcenter with a few caveats, can be configured to adhere to most part numbering requirements, but you may want to consider a simpler approach and "simplify" with alpha numeric numbering.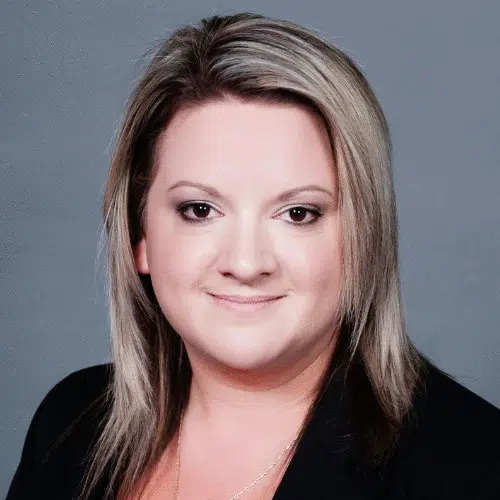 I'm the Marketing Manager here at Swoosh Tech and I have over 15+ years in marketing with 6.5 years dedicating my time to the Siemens Design & Manufacturing industry. I possess ample knowledge of the Siemens Design & Manufacturing industry and consistently strive to create and execute effective marketing strategies. I believe that my dedication and skill set are valuable assets in my role, as they allow me to effectively facilitate the digital transformation of Siemens Digital Industries Solutions.