Siemens PLM Training Solutions
Your process and requirements are never static.
Our Siemens PLM solutions software training starts with results in mind and is driven by the process – not the clicks and menu picks that make up traditional training.
What Makes Our Siemens PLM & NX Training Different?
With over 15 years of delivering process based Siemens PLM solutions software training, our team of knowledgeable instructors can help you better leverage your program tools. Whether you're a beginner or at an advanced level, expect to go beyond the basics of Siemens PLM solutions software tools. Count on Swoosh Technologies Educational Services to help you go beyond the basics.
process based
It's all about the bigger picture. We don't want you to just know how a feature works. We want you to understand how you can implement a feature into your own process. With our process based Siemens PLM training approach, we start with your desired outcome and focus on the necessary features and steps to get to your end goal.
v. traditional based
Traditional based Siemens PLM training focuses on the clicks and menu picks of functions and commands. Whether or not it is an essential feature to your workflow, time is spent focused on every aspect of a command. This dated approach does not allow for easy knowledge transfer or the development of best practices with NX, as the process is not defined.
I have been struggling for a while with NX. I have no previous experience with CAM software. I was to the point of looking for other work, because I could not wrap my head around the software. Upon completion of this class, I was actually eager to get back to work to apply the skills I had learned. I am now producing programs confidently at work, using the software. I'm hoping to take more of the NX classes to improve my ability to utilize the software.
Deryk Eckols Manufacturing Engineer

We recently contracted Swoosh Technologies to provide two 5 days courses at our site covering NX Accelerated CAD Training. We found the instructors to be very knowledgeable; the course materials were excellent and will provide valuable future reference; and the course topics were appropriate. Swoosh also proved to be a very cost effective solution for us. We are very pleased with the results and will strongly consider using their services for future training.
Tony Parker CAD Administrator
I attended NX Sheetmetal and Freeform class. It was the best CAD training that I have attended.  The manual supplied by Swoosh Technologies was excellent, a great teaching and reference aid. My instructor explained concepts in an organized and easy-to-follow pace, and he answered questions very clearly and was to understand. I highly recommend that we use Swoosh Technologies for training.
David Konishi Manufacturing Engineer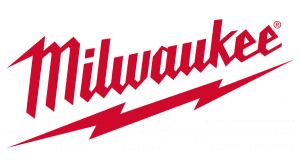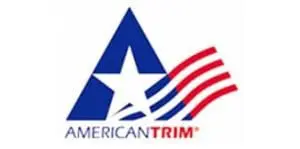 Excel Greater.
We deliver complete process based training for NX CAD, NX CAM, Teamcenter, Solid Edge, and Teamcenter. Our courseware is developed in-house and targeted specifically for your design and manufacturing requirements.
GET STARTED WITH TRAINING
Siemens NX software is a flexible and powerful integrated product design solution that helps you deliver better products faster and more efficiently. NX delivers the next generation of design, simulation, and manufacturing solutions that enable companies to realize the value of the digital twin.