NX CAM Software: Machine Shop 4.0
Running a machine shop in today's environment is not the easiest task. Several obstacles that undermine the manufacturing process keep companies from meeting product deliverability and customer requests. Fortunately, modern-day manufacturing challenges – including high friction in the process of working with models; difficulty in creating toolpaths; errors in G-code verification; and low reuse levels of machining knowledge – can be addressed with today's advanced technology designed for the modern machine shop.
What is NX CAM Software?
Siemens NX CAM software offers a wide range of functionality that standardizes the entire manufacturing process. It enables manufacturers to prepare models from any CAD application – all without leaving the CAM environment.
Expect to deliver parts faster to market while using their digital machine shop to predict and eliminate errors with CAM software.
What else can I do with NX CAM software?
What is CAM Software, and What's In It For Me?
✓ Reduce programming by 90% with feature based machining
✓ One CAM software is all you need to program any job
✓ Leverage high-speed machining, 5-axis milling and robotics
✓ Integrated G-code-driven simulation dramatically increases machine uptime and eliminates production errors
✓ Minimize manual input and create optimized processes to machine precision parts
✓ Simulate and validate NC programs in the machine tool process
Capabilities of Siemens NX CAM Software that Make a Difference.
Additive Manufacturing
NX CAM software provides all the necessary capabilities for additive manufacturing, from design to print to post-print validation. Our products help you to industrialize additive manufacturing so you can not only prototype but also manufacture ground-breaking products at scale.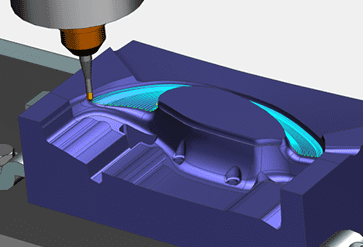 CAM Software
What is NX CAM software? Program any job using one software. NX CAM provides comprehensive and integrated NC programming capabilities in a single system. This enables the use of consistent 3D models, data, and processes to seamlessly connect planning and shop floor operations with a digital thread.
Design Tools for Part Manufacturers
NX CAM software provides powerful integrated Computer-Aided Design (CAD) that enables seamless manufacturing – from digital part models to finished products. You can rapidly prepare 3D models for Numerical Control (NC) programming, verify manufacturability, and improve data quality with comprehensive design tools. Associativity to the digital part model links all the operation stages, enabling rapid implementation of design changes.
Part Quality Control With Siemens NX CAM
Digitalize your quality control process to meet demanding requirements for product quality and dimensional accuracy. By integrating CMM inspection programming, shop floor execution, and measured data analysis, you can establish an efficient data-driven quality control process.
Tooling & Fixture Design
Automate the entire tool development process including part design, tool assembly layout, and detailed tooling design and validation using advanced NX functionality. With step-by-step guidance and associativity to part designs, you can work with even the most challenging tooling and fixture designs.
Robotic Automation
Robotic machining provides more flexibility that can dramatically improve efficiency on the shop floor. Using NX CAM software, you can program robots to machine large parts and to automate machining tasks typically performed manually. This enables expanded machining capabilities, reduced cycle time, and improved part quality.
What G2 Reviewers Are Saying About NX CAM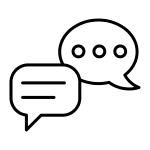 "Siemens shows their best. Program is super fast and super user friendly. Common commands are in the main menu and that makes you save lots of time."
Omer B.
"I liked the fact that the software allowed users to simulate manufacturing of parts before proceeding to physical operations to manufacture parts. This allows users to save time and money in the manufacturing process in the prototyping phase through simulating methods of manufacturing."
Denzel B.
"Using NX, production time has been reduced by 40 percent, and we've increased manufacturing output substantially. ... Ultimately, with NX CAM, we are sending our products to market faster; we are continuously building better quality into our products; and our costs are well-managed."
– Cleber Brandino de Oliveira, Project Development at Jaguarmold
The Best Part? There's Even a Free NX CAM Software Trial.
Fill out the form below to receive your free 30-day trial or get in touch with one of our specialists to discuss how you can leverage NX CAM!
You May Also Be Interested In…
What Is NX CAM?
NX Cam is a computer-aided manufacturing software produced by Siemens. It enables manufacturers to prepare models from any CAD application – all without leaving the CAM environment. Ultimately, NX Cam has the ability to reduce production time and get products to the market faster than ever before. Interested in learning more about NX CAM? Register for one of Swoosh Technologies expert-led courses now!
What Is Computer Aided Manufacturing?
CAM (Computer-aided manufacturing) is the process of using computer software to automate machinery processes for specific industries, businesses, factories, etc. It helps to control the machine tools in the manufacturing process while increasing overall productivity and efficiency. Computer-aided manufacturing is best suited to translate data and drawings into comprehensive instructions that can drive some form of automated tool. CAM and CAD can be used together to create these outcomes.
How to Use CAM Software
Think of CAM software as the end of the road right before your final part(s) can be manufactured. You have to go through CAD first to get the dimensioned design created before going to CAM. CAM will break down the part into steps and it spells this out in "g-code" language which can be read by whatever cutting table software is used. The cutting table will then produce the part(s) based on the most efficient/timely way possible, cutting out the excess in the process.