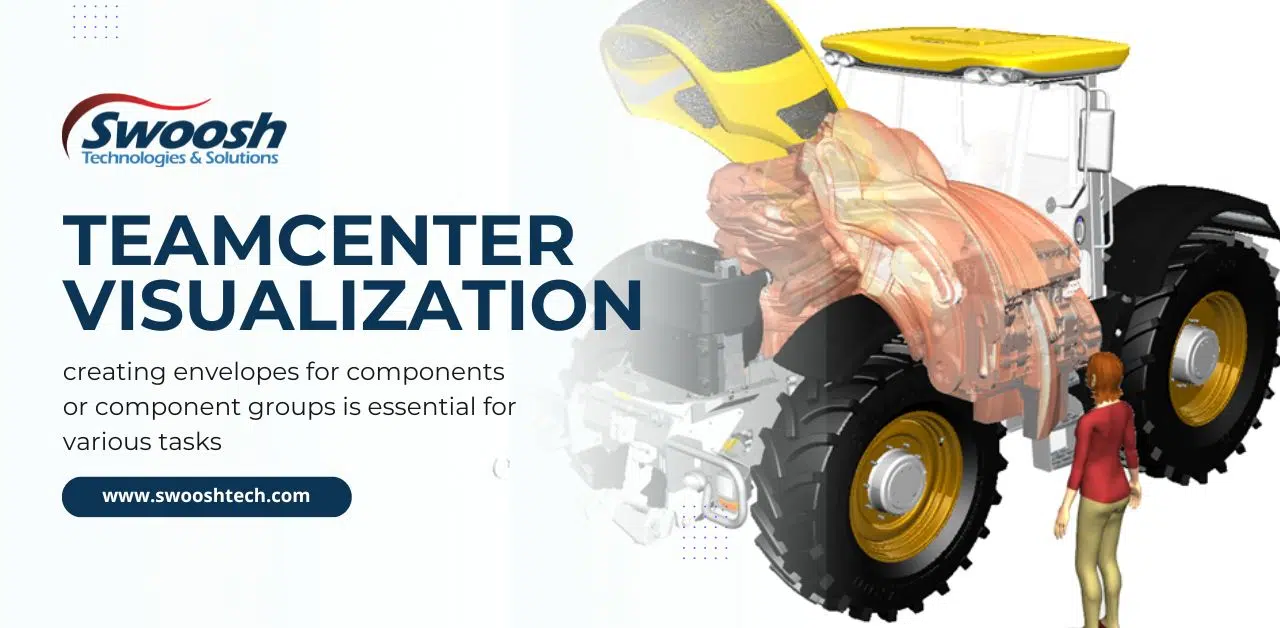 Digital Mockups | Teamcenter Visualization
How to ensure seamless component mounting and dismounting with Digital Mockups?
Efficient Space Reservations in Digital Mockup Analysis with Teamcenter Visualization's Swept Volume
In the realm of Digital Mockup analysis, creating envelopes for components or component groups is essential for various tasks. These envelopes serve as space allocations for static assemblies or dynamic mechanisms and find application in critical use cases such as assembly integration checks, maintainability validations, stay-out zones, and hazard zones. Simplified model representations provided by these envelopes offer ease of handling and sufficient accuracy for clash detection processes and space reservation during mounting and dismounting operations.
To achieve this, efficient and swift methods are necessary to generate these envelopes and seamlessly incorporate them into specific processes. Teamcenter Visualization steps up to the plate, offering the ability to generate static or dynamic envelopes with remarkable ease and speed.
In this blog post, we will explore how Teamcenter Visualization's swept volume generation feature empowers users to create envelopes effortlessly.
By the end of this post, you'll have a clear understanding of how to leverage Teamcenter Visualization's swept volume capabilities to ensure precise space reservations for your digital mockup analyses.
This knowledge will help you:
✅ detect component clashes
✅ conduct early design adjustments
✅ enhance product development cycles
Let's harness the potential of dynamic and static envelopes!
Are you ready to optimize your digital mockup analysis with Teamcenter Visualization's swept volume feature?
Let's dive in and explore the possibilities it offers for advanced space reservation and clearance calculations!
Envelopes of components or a group of components are sufficient for a variety of Digital Mockup analysis tasks. They can be used as space allocations for static assemblies or dynamic mechanisms for use cases like
✔ assembly integration checks
✔ maintainability validations
✔ as stay-out or hazard zones
Those simplified model representations are easier to handle and provide sufficient accuracy to include in clash detection processes or to reserve enough space for mount or dismounting operations.
Hence efficient and fast methods are required to generate those envelopes and incorporate them into the specific processes
Teamcenter Visualization swept volume generation
Teamcenter Visualization provides the ability to generate a static or dynamic envelopes.
For static envelops, the user just needs to select or view the desired components and start the "swept volume" calculation. The left picture below, shows the "original" detailed group of components. The picture in the middle is the generated result from the "swept volume" algorithm. As you can see in the right picture, a decent envelope with no interior geometry has been created.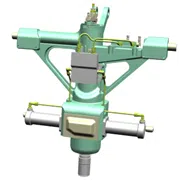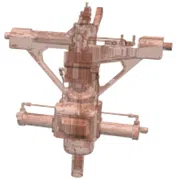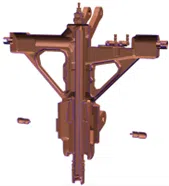 The newly generated swept volume is added to your active visualization session as a new node. This new node can be exported as a separate JT-file and reused for subsequent iterations of the analysis process or even included into the structure as an additional component.
Below is an example for a dynamic swept volume. In addition to the static approach, a motion file is required. This can come from various sources such as from the path planning or the animation tool. However, it also can be provided from external applications like simulation tools.
Teamcenter Visualization accepts motion files in the format of "vfm" or "plmxml."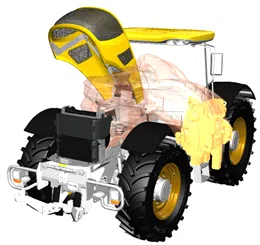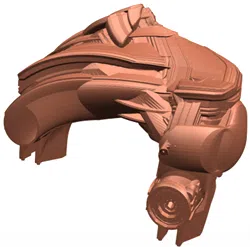 The settings required for the swept volume calculation, are straight forward and do not require special knowledge.
There are only two issues to consider:
Tessellation quality – how precise the resulting swept volume will follow the contour of the original models. The higher the quality, the more accurate the result
Interior region removal – if you pick "aggressive", there will be no interior material in the envelope.
If that does not matter for your use cases, you can pick a less aggressive value and you will gain faster calculation time and reduce memory consumption.
The Teamcenter Visualization "swept volume" feature is an easy to use and fast mechanism to generate static or dynamic envelopes of components or group of components. Those envelops can be exported as JT-files and used as space reservations for advanced analysis such as clearance calculations. Components colliding with these "reserved spaces" can be detected immediately and design adjustments can be conducted early in the product development cycle.
Want to learn more about lifecycle visualization?
No matter how you choose to deploy Teamcenter,
you get the same proven solutions designed to help you innovate faster.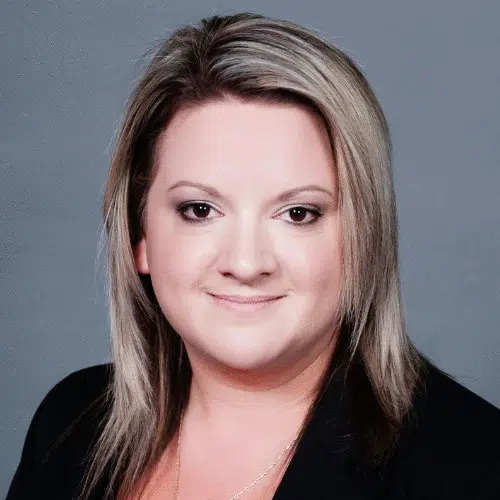 I'm a proficient Digital Marketing Coordinator currently making significant strides at Siemens Digital Industries. I possess ample knowledge of the Siemens Design & Manufacturing industry and consistently strive to create and execute effective digital marketing strategies. I believe that my dedication and skill set are valuable assets in my role, as they allow me to effectively facilitate the digital transformation of Siemens Digital Industries Solutions.