NX X: A Cloud-based 3D CAD SaaS Solution
NX X: A Cloud-based 3D CAD SaaS Solution Available Anywhere, Anytime, on Any Device
Unleash your full design potential with NX X, a powerful, flexible, secure, scalable and cost effect solution for all designers and engineers, providing a seamless CAD experience in the cloud.
NX X is a suite of pre-packaged SaaS cloud-based solutions that offer the same NX capabilities on the cloud as on desktop. This cloud streamed offering is complete with services, hosting, and training without the burden of complex deployment.
What is NX X Software as a Service?
Software as a Service (SaaS) is a modern method of software delivery, which provides cloud hosted NX software accessible to the end user through an internet browser of their choice or a desktop client on PCs, Macs, and even mobile devices, providing unprecedented user access. NX X empowers designers and engineers to harness the innovative design technologies necessary to create smarter, stronger, and more eco-friendly products on the cloud. This delivery method is managed and backed by Siemens cloud operations excellence.
The Siemens NX X offering stands above other CAD cloud offerings by providing the same advanced design capabilities found in NX on desktop. It is now easier for users of NX X to work and collaborate from anywhere, at any time, on any device. This flexibility provides companies the ability to scale their number of CAD users based on their business needs without the traditional overhead costs associated with procurement, management and upgrade of on-premise workstations.  Included training through Xcelerator Academy also makes it easy for new NX users to be onboarded and hit the ground running.
NX X graphics performance is very responsive, leveraging the powerful graphics capabilities available in the cloud. The graphics information has end-to-end encryption between the cloud and your device. User data is also more secure than ever because it never leaves the cloud, ensuring protection of intellectual property, which remains fully under the owners control.
Companies also have the ability to choose the location of their cloud instance; with multiple regions across the globe to choose from including: North America, Europe, South Asia, and Northeast Asia for the best performance possible.
The NX X pre-packaged solutionincludes:
Access to NX software
Hosting on public cloud infrastructure Siemens managed services (i.e. IT administration, start up, upgrades, backup, and support)
CAD training through the Xcelerator Academy certified training courseware
NX X delivers a fully packaged CAD solution with three scalable packages in addition to over 70 optional design add-on products through Value Based Licensing that works straight out of the box. Optional services are also offered for specific personalization. Siemens experts manage the application and cloud infrastructure of NX X which allows designers and engineers to focus on innovation.
NX X also works in tandem with Teamcenter X, giving users instant-on PLM access to address their immediate product lifecycle needs. ​
What Challenges Does NX X Solve?
CAD software is often associated with a high total cost of ownership due to a large upfront investment in perpetual licenses, procurement and upkeep of expensive high-end hardware, labor intensive software deployment, management, updates, ensuring security of intellectual property, maintenance of backups for disaster recovery, and user training. Additionally, the recent demand for users to be able to work from home has added a new layer of complexity when accessing not only the CAD software itself but also the shared data used across teams.  NX X removes these barriers through the simplicity of access to the same powerful NX through the cloud.
What is the Value of NX X?
Focus on developing your products, not running your systems​. The NX X SaaS cloud-based CAD offering removes overhead costs associated with deploying and maintaining CAD software, hardware supply chain bottlenecks and hardware obsolescence. It also alleviates the IT barriers to product development in today's global environment. Subscription removes the necessity for a large upfront investment. The cloud eliminates the challenge of data accessibility, security, and disaster recovery by storing everything in one centralized secure place in the cloud.
NX X is the best-in-class solution for designers and engineers looking for running CAD in the cloud.
It reduces the cost of ownership through providing a fully managed service
It increases flexibility in the location of design resource through cloud hosting, allowing for accessibility from anywhere, at any time, on any device.
It increases security of data because the data never leaves the cloud environment. NX X users can access the data without the use of emails, file sharing or removable disks
It enables fast ramp up on projects because it is managed by Siemens Cloud Services making knowledge and best practices for installation available to customers of all sizes
NX X enables CAD users to free their creativity and innovate today. It's your turn, what will you create?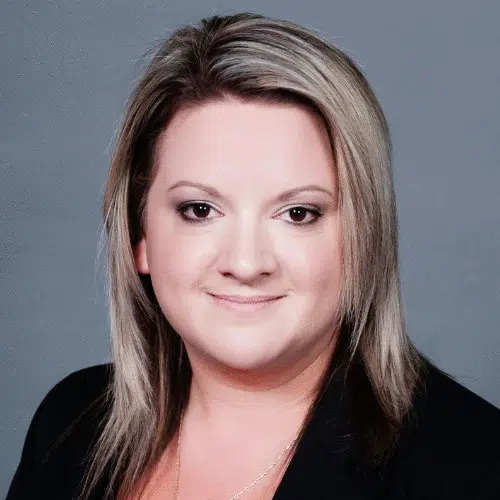 I'm the Marketing Manager here at Swoosh Tech and I have over 15+ years in marketing with 6.5 years dedicating my time to the Siemens Design & Manufacturing industry. I possess ample knowledge of the Siemens Design & Manufacturing industry and consistently strive to create and execute effective marketing strategies. I believe that my dedication and skill set are valuable assets in my role, as they allow me to effectively facilitate the digital transformation of Siemens Digital Industries Solutions.