NC programming: From Bavaria to the rest of the world
GROB uses TDM's tool management solution for international knowledge transfer
In just a few years, the machine tool manufacturer GROB has achieved something that most company bosses can only dream of: Market leadership in a new business area. According to the company, one of the reasons that the family-owned company was able to launch sophisticated machines for the production of vehicles with alternative drive technologies on the market so quickly is thanks to the tool management software from TDM Systems.
For over 22 years now, the TDM application has ensured that the right tools are at the machines at the right time at GROB-WERKE GmbH & Co. KG in Mindelheim (Bavaria), a holding company of the GROB Group.
An interface for enforcing standards
When the Siemens NX CAD/CAM/CAE software was introduced in 2007, GROB immediately invested in the corresponding TDM interface. According to Stefan Schur, Head of Production Support at GROB, using the FBM (feature-based machining) interface features contributed to "a boost in performance". A feature that accelerates and standardizes the programming. 40 NC programmers at the German site and, in total, approx. 30 NC programmers in the USA, China and Brazil work with NX and FBM today. And, when faced with approx. 30,000 used tool assemblies and approx. 7000 to 8000 material groups with dozens of individual materials and, therefore, several 100,000 selection variants, we "do not always need to reinvent the wheel".
"The successful capture of new business areas had a lot to do with the fact that we can use TDM to provide up-to-date tool data, into which our entire production expertise has flowed, to all production participants."
Stefan Schur | Head of Production Support at GROB (left)
Werner Seeger | Administrator Machining (right)
Suitable tools are automatically suggested
Instead of manually selecting the corresponding tools for each workpiece feature in the database, as was the case previously, these are now automatically suggested to the NC programmer. In addition to avoiding additional costs, this also "guarantees that the machining always meets our high requirements, regardless of the respective programmer," says Schur. At GROB in Mindelheim, an administrator determines in Siemens NX which tool should be used to regularly machine certain features. The program then adds up the tools that meet the predetermined guidelines for all identified features. Exactly those that are already used as standard tools. Only if the existing tools are not sufficient for the machining does Siemens NX request the right tool for the feature in TDM and upload this.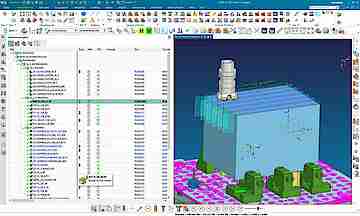 Everything at a glance
GROB has not yet identified concrete figures regarding how the use of the FBM features affects the performance of the NC programmers or the utilization of the machines. However, "we can clearly feel that we are more effective," says Schur. In doing so, it is not only the production of workpieces and the machining precision that has increased in the last three years, according to Schur. The level of trust in the processes has also now become "extremely high". For bore holes, for example, there are no longer any queries – "they are a runaway success". This also means that the machines can now be run in more quickly in the event of a workpiece change. The machine operators simply know that the tools specified by the NC programming do exactly "what they should".
Objectives for introducing and using the TDM-CAM interface to NX
Management of hundreds of thousands of selection variants for tools via 30,000 tool assemblies with 7–8 material groups and dozens of individual materials
International enforcement of manufacturing standards by centrally allocating tools, technology and machining features
Greater performance overall in NC programming
Process innovations
Centrally maintained data pool with complete tool data, feeds & speeds and materials
Automated tool selection: Allocation of tool assemblies and material groups to the machining features allow for automated creation of tool suggestions with FBM
Performance boost in CAM programming: Thanks to automated tool selection and fast data access to large volumes of data (especially internationally)
Central definition of shopfloor standards for each individual machining operation; these are passed on to each plant via TDM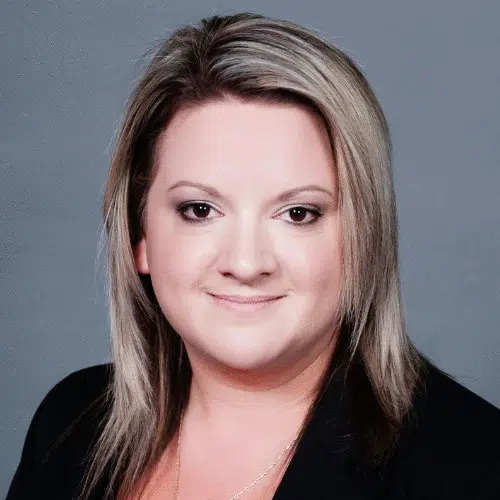 I'm a proficient Digital Marketing Coordinator currently making significant strides at Siemens Digital Industries. I possess ample knowledge of the Siemens Design & Manufacturing industry and consistently strive to create and execute effective digital marketing strategies. I believe that my dedication and skill set are valuable assets in my role, as they allow me to effectively facilitate the digital transformation of Siemens Digital Industries Solutions.