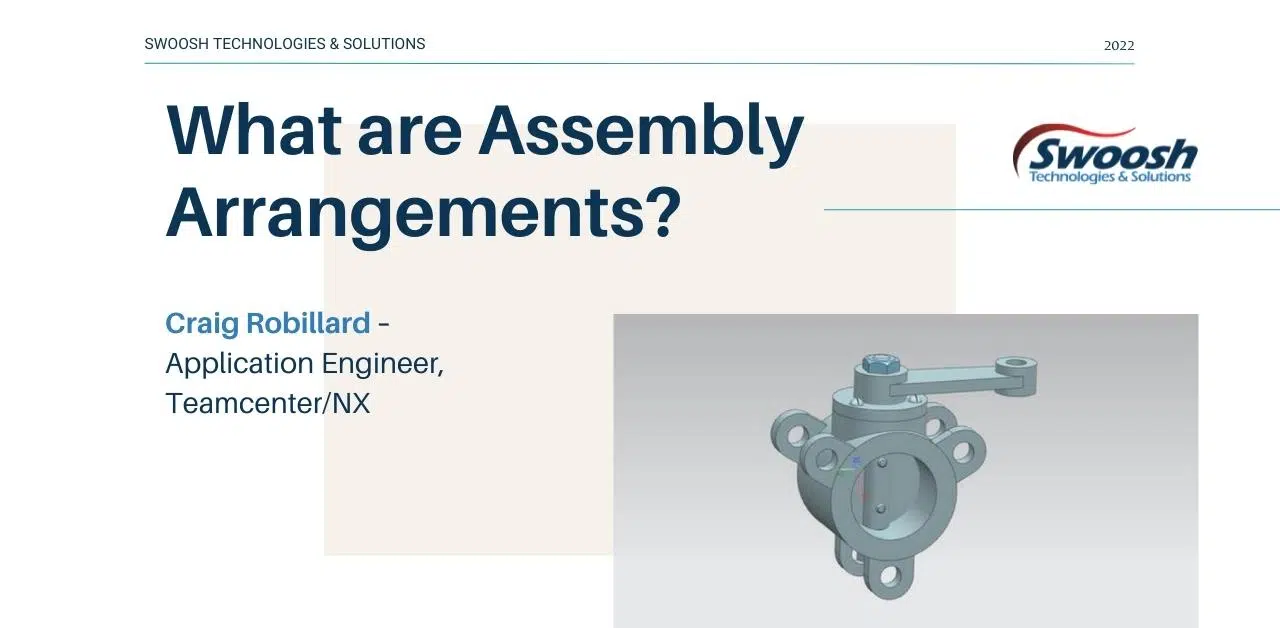 What are Assembly Arrangements?
What

are Assembly Arrangements

?
Assembly Arrangements allow sub-assemblies, used in a higher-level assembly, to be shown in alternative positions or with alternative content, but without having to create a completely new assembly file.   
A valve assembly is used 2 times in a higher-level assembly.
To establish intention, it is required to show one valve open, and the other valve closed.
The Parts List needs to show that they are both the same, that is a single reference with a quantity of 2.
This is an application for assembly arrangements
Start with creating the valve assembly with the default configuration being 'Open.' Then create a second arrangement, moving the components necessary to show the valve as being 'Closed' and save as another Arrangement, 'Closed.'
When adding the valve assembly into a 'Where Used' assembly you have the choice of adding the valve using either Arrangement.
This allows more than one valve to be used in the assembly, using either Arrangement, and the Parts List will see the valve assemblies as the same part file.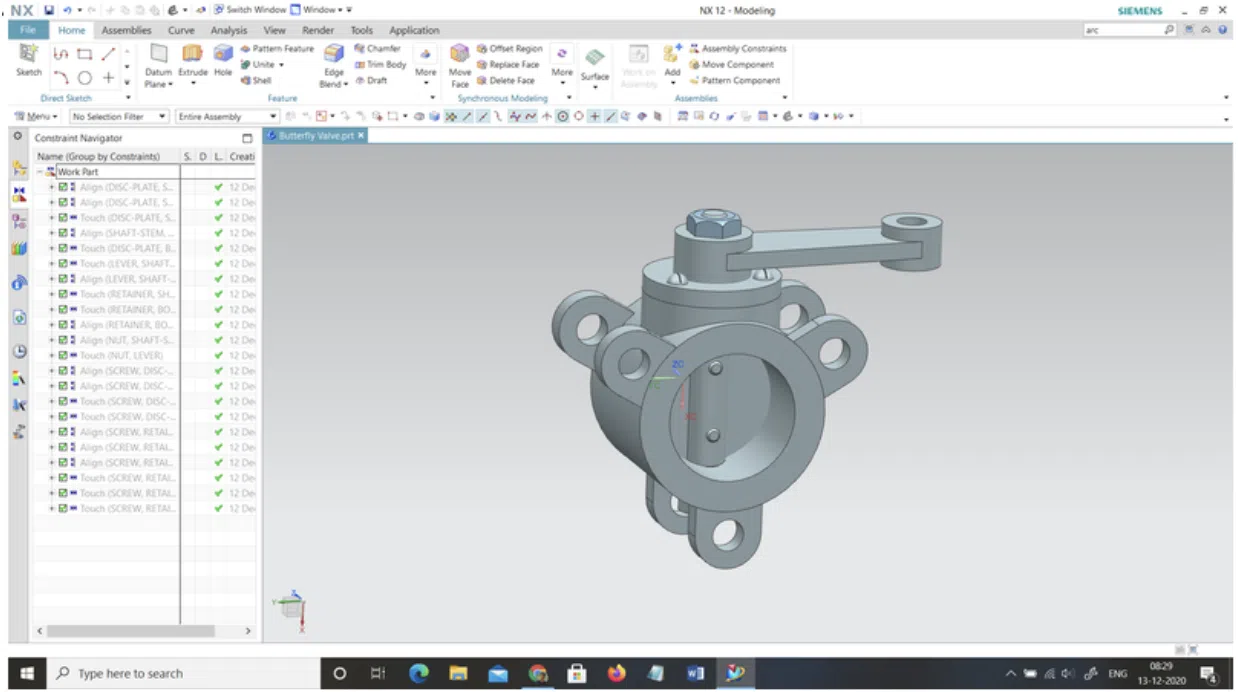 Let's look at another example, in more detail.
We will make 3 arrangements. Fully Open, Fully Closed and Mid position
Before we begin, note this assembly has been opened with options of:
Load: From Folder
Scope: All Components and Fully Load
This assembly has also had its parts positioned with assembly constraints
Examine the existing assembly constraints in the Constraint Navigator:
Click the Constraint Navigator tab on the Resource bar.
Right-click just inside the left edge of the Constraint Navigator panel and choose Group by Component Status in the context menu.

This will organize the list of components into folders based on their constraint status.
The constraint navigator will look like this
We have expanded the Fully Constrained and Fixed Folders
The fixed jaw, moving jaw and slider sub- assemblies are fully constrained
Look at the top-level assembly next
Reviewing the constraints, the subassemblies have been placed and referenced to the fixed jaw
Lastly, a distance constraint has been added
This distance constraint will be made Arrangement Specific, and its parameter will be set within the desired configuration
Set parts/sub-assemblies to be arranged to ……..Individually Positioned
Open the Component Properties with a Right-Click
Then select the Position in Used Arrangement to Individually Positioned under the Parameters Tab.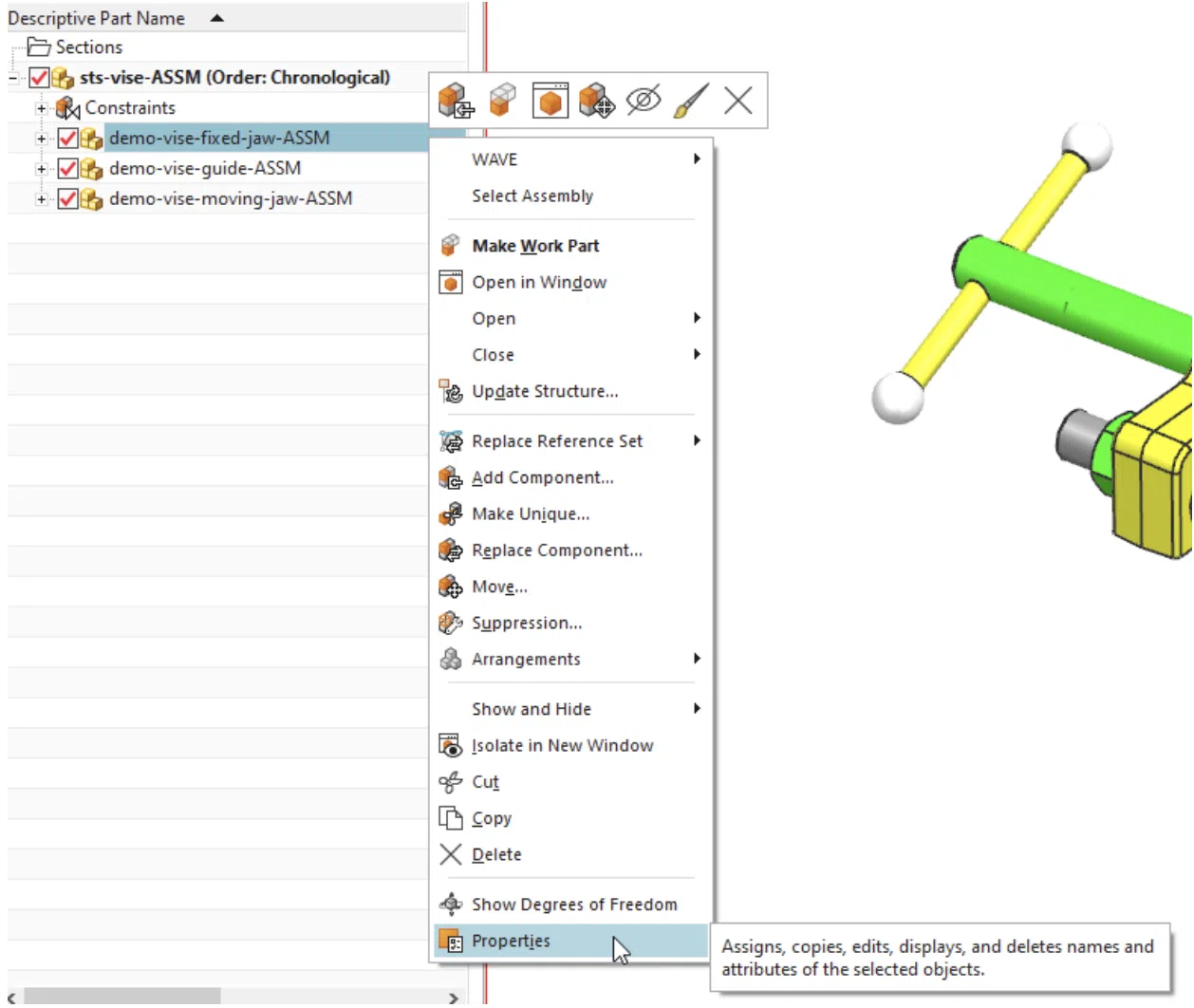 Do this for each sub-assembly
Now we can create our Arrangements
Earlier we described our arrangements as open, closed and mid position driven by the distance constraint
Right-click on the distance constraint, and make it Arrangement Specific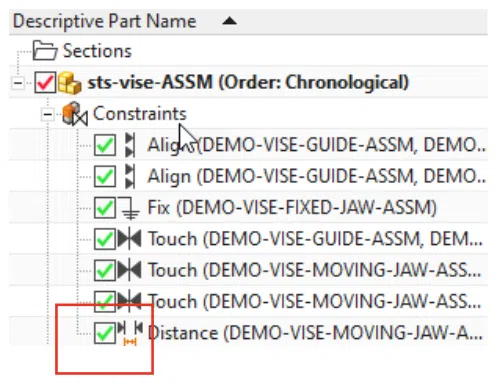 Next, Right-Click on the Top-Level assembly, as this is where we create the arrangements
With our arrangements defined, next step is to edit the distance parameter
In this example, we are modifying the arrangement specific distance constraint Right-Click on the Distance (arrangement specific) constraint, and edit in arrangements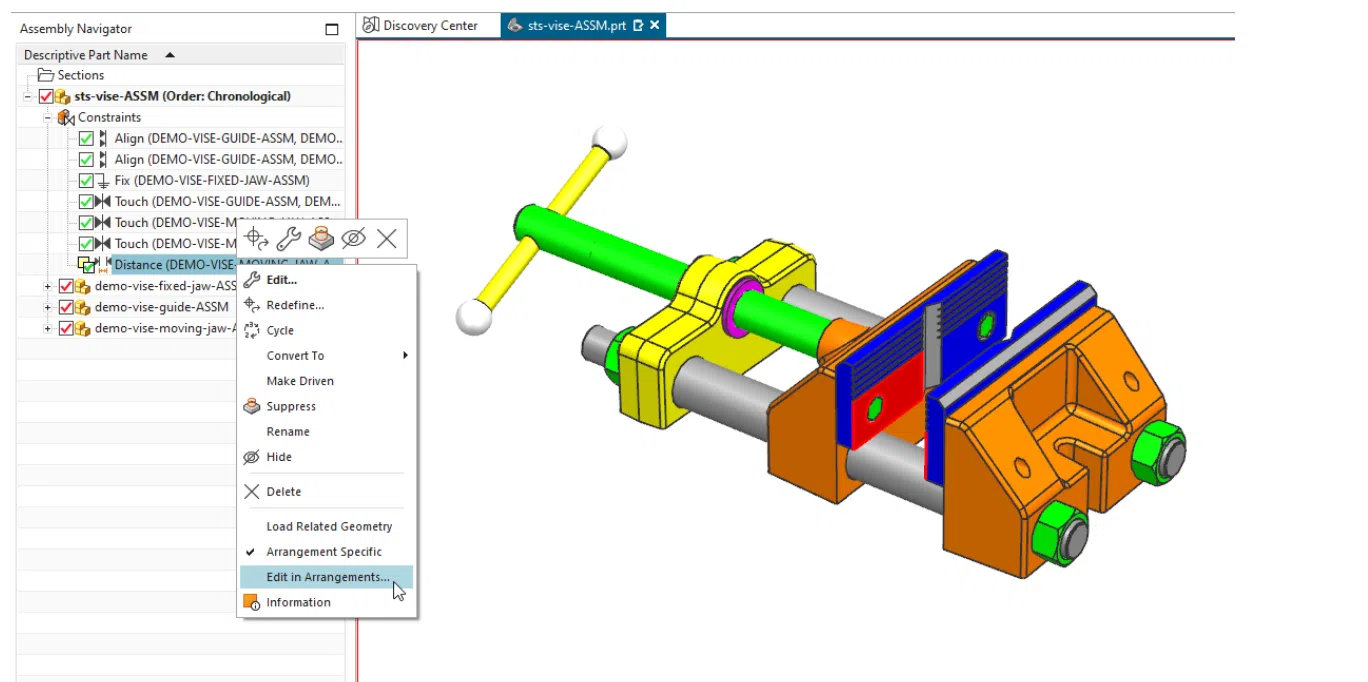 This is why we copied each arrangement.
Now set expression value for distance in each arrangement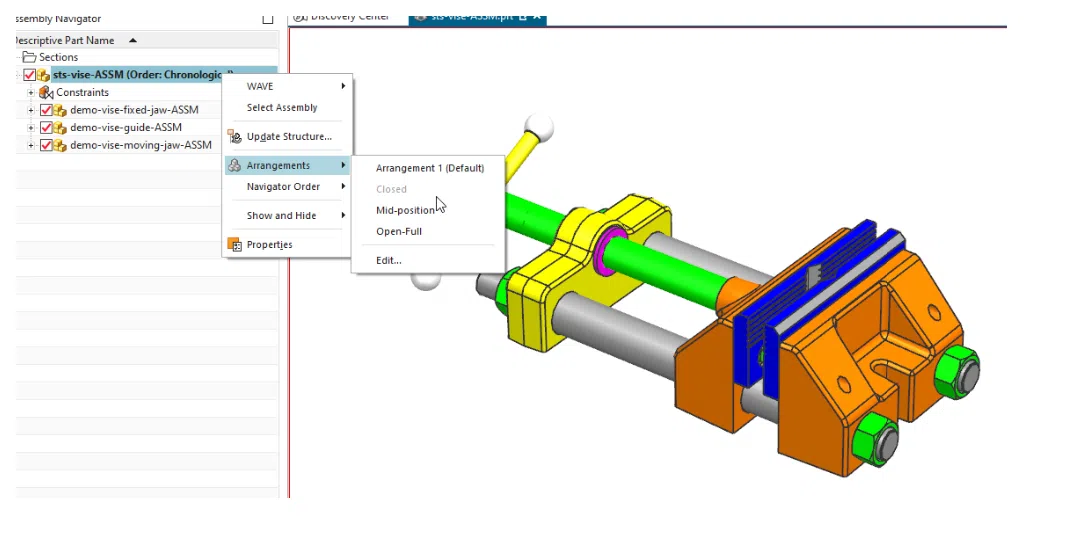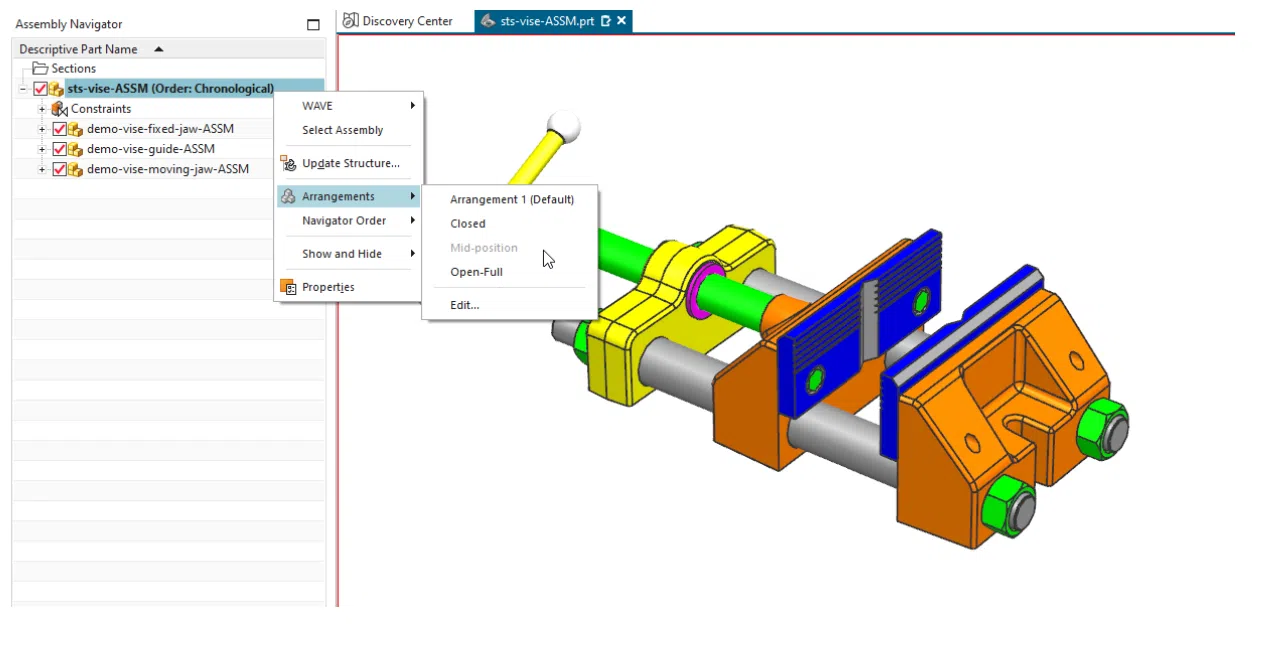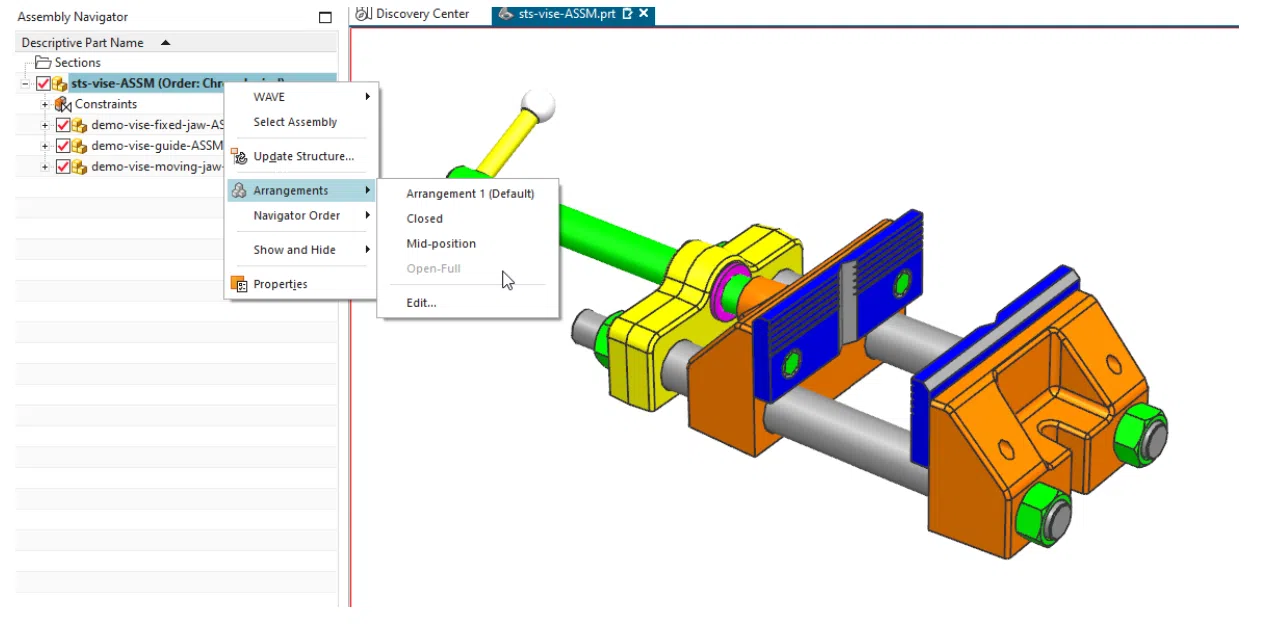 There are many other options, such as suppressing components that also may be used in assembly arrangements.
For more tutorials like this, be sure to stay updated by visiting our weekly blog >> The Swoosh Scoop: Blogs
Be sure to also subscribe to our YouTube channel, Swoosh Technologies, for other updates and informative videos about our company, software, and events.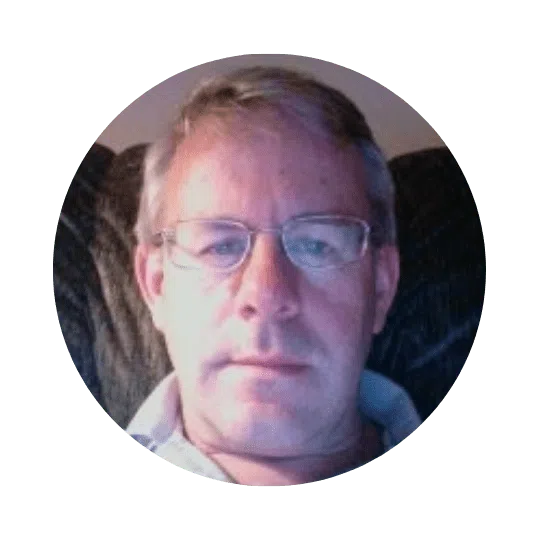 Hello, I'm Craig! With beginnings starting as an engineer/draftsman back in 1983, I was the first user of McAuto Unigraphics II Version 1.0. At that time, Teamcenter was not invented, however the need for file management was soon recognized. I am now an Application Engineer at Swoosh Technologies that specializes in Teamcenter, and has a background in new product development, working on a wide range of products such as the following: Copiers, Ink Jet Printers, Scanners, Satellites like Google Earth, Fusion Energy Research, and Industrial Compressor Design (HVAC).