The History of Data – Part III
The History of Data – Part III
Where's my Data? – The "Information" Age
In product data management discussions, we tend to focus on data...however there is more to consider if we require our data to be useful to the business. 
In our two prior blogs, the more things change has a counterpart in the essentials of engineering documentation management stay the same. 
As libraries adapted to the digital age, the basics of cataloging and identifying topics (along with other attributes) so they can be easily found, remained.
In the corporate world, drawings and engineering data have to be placed in project context, and managed to produce high quality products.  Product documentation is defined, executed, then collected, organized, stored, and preserved.  This need remains regardless of how we create our products.
And then the digital transformation began…
Mainframe computers first appeared in the 1950's and were initially used by large institutions and government projects.
In the 1980's personal computers (referred to as the PC) started to replace mainframes.  The availability of processing technology to a greater number of end users led to many advances. 
As PC's became networked, virtual media overtook physical media (punch cards, magnetic tapes, floppy disks, paper drawings.) 
Today we have laptops, networks, tablets…all which creates data and yet, we often have no information. 
Why is this? 
We described the digital transformations Information Management, however…
The definition of information management is constantly evolving as the technology, ideas, and business needs change.  
Many companies are compartmentalized. Each compartment of the company performs a part of the overall production process. 
A new department came into being, called Information Technology, or IT. This IT function provided computers, networks, file storage and operating system assistance.
But, and this is an important point, compartmentalization remained and; in doing so there was a focus on departmental data only.  IT is good at IT functions, but not engineering archival. 
The corporate gap recognizing that data flows between departments, and must be managed. 
There is data, and then there is information…
"Simply collecting data does not always mean you will have useful information"
"Accurate, precise data, is useless if it cannot clearly address a specific question"
"Data is defined as the collection of facts and details like text, figures, observations, symbols or simply description of things, event or entity gathered with a view to drawing inferences. 
Information is described as that form of data that is processed, organized, specific and structured, which is presented in the given setting. It assigns meaning and improves the reliability of the data, thus ensuring understandability and reduces uncertainty.   
And finally, can we find our data when needed to answer specific questions?"
Difference Between Data and Information, September 15, 2016 By Surbhi S
During the pandemic many companies have started to recognize the gap between today's data and the need for tomorrow's information.
Teamcenter Product Lifecycle Management applications are part of the process to close the gap between data and information.
However, there is more to the discussion than installing an application.
Information management is built upon a corporate foundation
Information management is a cycle of organizational activities:
collecting data, in a specific, qualified, location
analyzing the data in context
categorizing the analyzed data (e.g. inspection report is only good for this revision)
classification for future retrieval
archiving (and in some cases, deletion of temporary data).
Information management is built upon a corporate foundation
People: The creators and users of data and information
Policies and Processes: Rules that determine who has access to what, steps for how to store and secure, and timeframes for archiving or deleting.
Technology: The physical items (computers, filing cabinets, etc.) that store data and information, and any integrated software.
Data: Data that is "good", and in content
What Information Management Isn't
Information management is sometimes referred to as content or knowledge management.
Content management describes the mechanisms for data that a website may use, and the methods to organize and display its data.  In other words, what content does the site have.
Knowledge management is analogous to library science, as it incorporates information for understanding, background and expertise transfer, and the passing on of lessons learned.
Knowledge Management is the goal
In order to attain a goal, we first master the fundamentals, then practice, then learn, then practice…
It takes effort to attain lofty goals.
Begin the effort with mastering your data.
Data and information are assets.
Data has to be interpreted to render information
Information has to be understood to emerge as knowledge
Knowledge allows managers to make effective decisions
Effective decisions lead to appropriate actions
Appropriate actions lead to meaningful results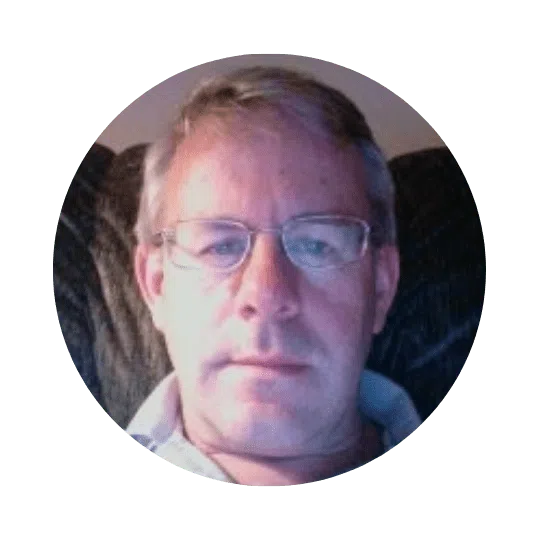 Hello, I'm Craig! With beginnings starting as an engineer/draftsman back in 1983, I was the first user of McAuto Unigraphics II Version 1.0. At that time, Teamcenter was not invented, however the need for file management was soon recognized. I am now an Application Engineer at Swoosh Technologies that specializes in Teamcenter, and has a background in new product development, working on a wide range of products such as the following: Copiers, Ink Jet Printers, Scanners, Satellites like Google Earth, Fusion Energy Research, and Industrial Compressor Design (HVAC).