NX University Q&A
NX University Q&A
This year, we had a great turnout from our in-person and Virtual NX University events. With a full day of bountiful NX presentations, features, and hacks being thrown your way, there are bound to be plenty of questions by the end. If you want to see what our expert engineers had to say in response to those deeper questions, this Virtual NX University Q&A is for you!
Need a quick recap before moving forward?
Rewatch the Virtual NX University video sessions below.
Q :

For the

Staged Modeling

, can you make in-process drawings from the stages?
A: Yes, you can use any of the stages to create a manufacturing drawing from that stage to detail the details at the manufacturing stage. Each stage is indeed it's own part file that is being created. This allows you to open that stage or part, and then create a drawing of that stage.
Q:

Does your model have to have

PMI

to use

Staged Modeling

?
A: No, you don't have to have PMI applied to your model/part before entering or starting the staged modeling application and begin the process. You can add PMI to your part at any point during the Staged Modeling process and inherit that down or up into another manufacturing stage at any given point during the process.
Q:

Is there any way for NX to make a tool selection based on a tool used in a previous operation?
A: In order to make tool selections based on geometry or prior operations, it is recommended to use feature-based machining.
Q:

Is there anything new in NX 1980 related to

MBD

and

PMI Application

?
A: This is dependent on the update you have in NX. If you'd like a list of items that have been updated for these, you can email [email protected].
Q:

Is

Algorithmic Modeling

in the standard modeling license?
A: Algorithmic Modeling capabilities are available as an add-on bundle to NX licensing.
Q:

Is it possible to add a bitmap image for each program it is creating once saved?
A: You can save the algorithmic modeling program you created and reuse it from the Reuse Library in the future, then share it with anyone. Regarding saving nice images, we could not find any options for adding Preview images within the program. We have submitted an enhancement request with Siemens to see if this can be added to the NX software.
Q:

Can Tolerance class go down as a tool becomes worn?
A: It is not recommended to change the Tolerance Class for a worn tool. The intent would be to specify the difference between reamer tolerances.
Q:

Can I change the default selection intent rule while in an

Assembly

and make it "

Entire Assembly

"?
A: We were unable to find anything in the current settings as they are, but we submitted an Enhancement Request with Siemens to see if they can add a toggle option in the settings for this type of control.
Q:

Can I change the default NX

Component Representation

(from lightweight to exact) in NX

Assemblies

?
A: Yes, you can change the default NX Component Representation in your NX Assemblies by doing the following operation below.
Open File > Utilities > Customer Defaults
On Customer Defaults dialog, left hand pane select Assemblies > Site Standards > Lightweight Representations (tab) > Under the "Automatic Lightweight Generation for" category, you can select the "None" option then select OK or Apply to accept these changes. 
Note: You must restart your NX session for these changes to take effect.
Q:

At what release did the

Orientation Tool

go away?
A: The Orientation Tool option was removed from NX1953 and has been reintroduced in NX1980.
Q:

Does

Roughing

for

Rotary

parts need a special license?
A: For those that have axis bundles, rotary roughing is included. There is a caveat for some older Mach bundles. Licenses may be missing Rotary Roughing as well as the new Multi-Axis Deburring Operations (Rotary and 5-axis).
Q:

Is there a process within

CAM

that can adapt to wood-drift cutters to develop undercut surfaces?
A: Up to NX1980, the typical process for programming woodruff cutter would be using a planar mill operation. If you are doing any contouring operations with these types of tools, stay tuned for NX2007 being released this month for a new Z-level undercut operation.
Q:

Can you still type in the code for symbols, for example: diameter?
A: Yes, you can still type in the codes to generate your symbols within the Note dialogs.
Q:

Does the "

Resize Hole

" feature add a new feature to the feature tree, or does it update the original feature?
A: The Resize Hole feature will add a new feature in the Part Navigator Tree.
Q:

Will components move if you delete the history step in NX, or will they stay in the same location?
A: Using the Move Operation (Synchronous Technology Feature) and setting the "Move Component" option in the dialog will move the chosen components along with the Face that is being moved. This will override any Assembly constraints that have been placed on the components and chosen to move with the Move operation surface.
Like What You See So Far? Get the Latest News in the Swoosh Newsletter.
Q:

The old

Sketch Tool

is still available as a legacy feature. Will it eventually be phased out with continuous release?
A: The legacy Sketch is still available to turn on, but Siemens plans on eventually phasing this out. The default Sketch Solver and UI is the new Sketch that you see being demonstrated during the NXU event – Fall 2021.
Q:

Is the

Selection Program

included in the normal modeling license?
A: Yes, the Program Selection Rule is included with all licenses for NX software.
Q:

Is there any training that brings users from NX12 to NX 1980, ensuring that they are aware of the changes and new features in each release in between?
A: From the Discovery Center in NX 1980, you can navigate to the "What's New" tab and receive all changes and enhancements between the various versions. Additionally, Swoosh offers class training that helps bring users back to basics between software version updates.
Q:

Are there any plans for Siemens to support a tool creation similar to what we know that's available in NX 1980, for holder creation?
A: Yes, there is a plan and desire for the future version. Unfortunately, we don't know when to expect that this would occur, but would certainly be a valuable addition.
Q:

Is customizing templates for CAM the same as customizing templates for drawing?
A: They are very similar.
Q:

Is

PMI

a separate add-on to a

Mach 1

bundle?
A: Yes, there is a separate add-on license available. Our team at swoosh tech can help with this, so just feel free to reach out to https://www.swooshtech.com/support/.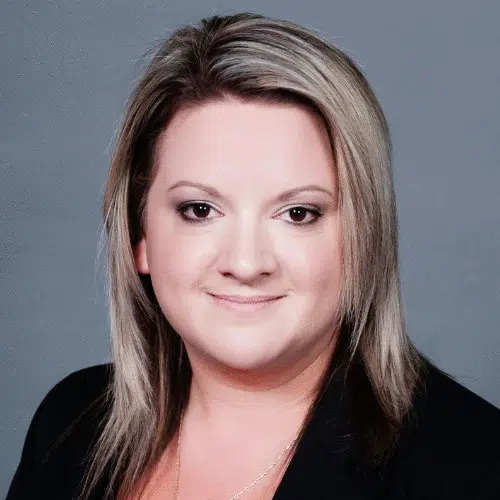 I'm a proficient Digital Marketing Coordinator currently making significant strides at Siemens Digital Industries. I possess ample knowledge of the Siemens Design & Manufacturing industry and consistently strive to create and execute effective digital marketing strategies. I believe that my dedication and skill set are valuable assets in my role, as they allow me to effectively facilitate the digital transformation of Siemens Digital Industries Solutions.