Converting 2D to 3D in NX: Part I
Converting 2D to 3D in NX: Part I
If you're interested in 2D CAD to 3D CAD conversion or have recently switched from a 2D CAD to a 3D CAD system and would like to convert the 2D legacy drawings into your NX 3D CAD – this blog tutorial is for you! Plus: when a customer has an Auto CAD file and that's all you must work with to create a solid model, this is the workflow you would need to follow.
Keep in mind that the example used can be used on a general workflow that can be used for other 2D part files.
The following tutorial is a two-part series on 2D CAD to 3D CAD using a DWG file.
Part one: Based on selecting Sketch regions.
Part two: How to create independent sketches, constrain and add dimensions.
But first, let's get started with part One:
Import DWG file.
Adjusting views in modeling application.
Cleaning 2D Geometry when editing Sketch.
Selection Regions
Extruding regions to Solids.
Keep reading to learn more about converting 2D CAD to 3D CAD in NX…
PS: Before you proceed, you can download the file used for the purpose of demonstrating this workflow here. 
Let's Get Started!
Open and browse for the .dwg file.
Make sure on the (Options) the check is selected.
3. The AutoCAD DXF/DWG options dialog box opens, these are the ideal settings to get the best geometry results.
The Layers, Fonts, and line styles… will differ in how you want to cross-reference based on user preference or company standards.
4. You can (Preview) the 2D geometry before committing to moving forward. Click (finish).
5. Please note that the geometry disappeared, that's because you need to deactivate the active Sketch. Click to (Finish Sketch).
6. Select all dimensions MB3 > Hide from the Part Navigator,
If you recall on the AutoCAD DXF/DWG options dialog box, we have selected the (import dimension as groups).  This makes it easier to select the dimension to hide them. The dimension doesn't drive the geometry when they are imported.
7.  Now you need to Review and Evaluate the views, this will vary based on the complexity of the part or area of the geometry you will be using. In this case, will be using the highlight curves.
8. Next, we will need to move both views to new views.
On the (move to new view) dialog box for both Front and Right views.
a) Fence select the front view.
b) MB3 and Select (move to new view)
c) Repeat for the right view
d) View Orientation: Front > Right views
e) Scale 1:1
ok
9. After both views are created, select both views then MB3, and click on (copy to 3D…)
10. On the (Copy to 3D dialog box) make sure you select the following settings then click ok.
11. After you click ok, views are moved to the 3D space on the modeling application.
12. When you move views from the Drafting Application, it does not apply a Datum CSYS.
a) From the Home Tab, select the Datum CSYS
b) Accept the XYZ default settings.
ok
13. For our next step, we will edit the sketch to clean curves to make it easier when using the move object command.
a. Select with MB1 the front sketch and edit.
b. Use the trim command to trim curves you don't need.
c. If you need to add any curves to meet your new design intent.
d. Finish when done.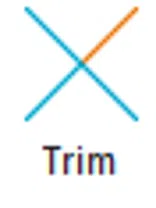 14. After trimming or adding curves, we are going to move the sketches (if need), in this case. The front sketch will be a move to Origin of the Datum CSYS.
a) Select front Sketch.
b) Click on the (move Object) Command.
On (Move Object) dialog box.
c) Motion: point to point
d) From Point: Select front Sketch as shown
e) To point: Select Origin of Datum CSYS as shown
ok
Review the Front sketch new location.
15. After completion of the earlier step, please repeat identical steps for the right sketch.
Next, we are going to use the sketches to extrude solids to create a part model.
To make it easy to visualize: let's hide the right Sketch.
17. This method will be using regions of the overall sketch. Due to the nature of the part being cylindrical, it is logical to revolve the region on a center axis.
a) Select the Revolve Command
b) Make assure the region boundary curves are active.
18. Next, select regions 1,2,3,4,5 as shown. You will see as you select the regions, the boundary will expand outward.
19. Please note: when selecting region (6), notice there are two open slots. Proceed by making sure to select them to close the region.
20. In order to remove this internal region: select region (1) then region (2)
21. Select the Axis as shown, this will be revolved around region 360 by default. Click ok.
22. Next, orientate by holding the MB3 and selecting.
a) Snap View
b) Wireframe with dim edges
23. Select the Extrude command, again make sure the region's boundary curve is active.
a) When selecting the first region on the Extrude dialog box.
b) To continue selecting more regions, you need to go back and select the section to Select Curve.
c) Continue selecting all the regions.
24. Activate shaded with Edges and Orientate the part as shown.
a) If Needed, Adjust the distance by dynamically dragging the handle or entering a distance value. ok
25. Next, we will be selecting points from the right sketch to determine the depth distance. Select another region using the same as previous steps.
a) Extrude command.
b) Select region as shown.
c) On the Distance, select measure.
d) On the Object to measure: pick point
e) Select points 1 and 2
a) The distance is not the desired result, based on the point selection.
b) Select vector and pick the (Y) Axis
c) results
ok
26. Moving on, we'll be repeating identical steps and using geometry from the right sketch.
a) Extrude command.
b) Select the Region.
c) Distance: Measure
d) Pick on Y-Axis vector
Ok > ok
27. Next, we are going to create a cutout keyway.
a) Extrude command.
b) Make sure the single curve is active.
c) Select the following curves. If the curves are not visible place
On Extrude dialog box.
d) Width: Symmetric value
e) Distance: dynamically drag or enter 1.3 value.
f) Check open profile smart volume.
Ok > Review results
28. As a next step, we are going to place a threaded hole and use the sketches as a reference center point to place it.
a) Hide Right Sketch
b) Hole command
c) Pick the center point of the circle.
d) See Dialog box for thread type and size.
ok
29. Next, we will be adding a draft to the slot.
a) Draft command
b) Select Y-Axis vector
c) See Dialog Box for Draft references and faces to draft and angle.
Ok > Review results.
You're almost at the end of our "converting 2D to 3D in NX" tutorial. Only a few more steps…
30. Finally, we're on to the last feature: Revolve pattern.
a) Click on Pattern command
b) Select features
c) Layout: circular
d) Specify Vector > select edge
e) Spacing: count and span
f) Count: 3
g) Span Angle: 360
ok
This finalized the part modeling process in utilizing 2D DWG legacy files.
Part two is up next!
I will be following up with a second segment on the "converting 2d to 3d in NX" topic using the Sketch method by adding dimension and constraining skating using master overall Sketch… so stay tuned in the weeks following the holidays.
In conclusion: this tool is a great functionality when reusing old 2D legacy files that are converted to solid models.
It is a quicker workflow of modeling the part instead of recreating the sketches in traditional modeling methods.
With all this being said: thank you for choosing Swoosh technologies, as a resource for CAD knowledge and solutions! If you have any questions on converting 2d to 3d in NX, drop a comment in the comment section below or contact our teach team.
Looking for even more NX resources? Check out the following:
Or sign up for our newsletter below so you can receive the latest tutorials & other helpful how-to's in NX CAD:
Sign Up for Our Newsletter!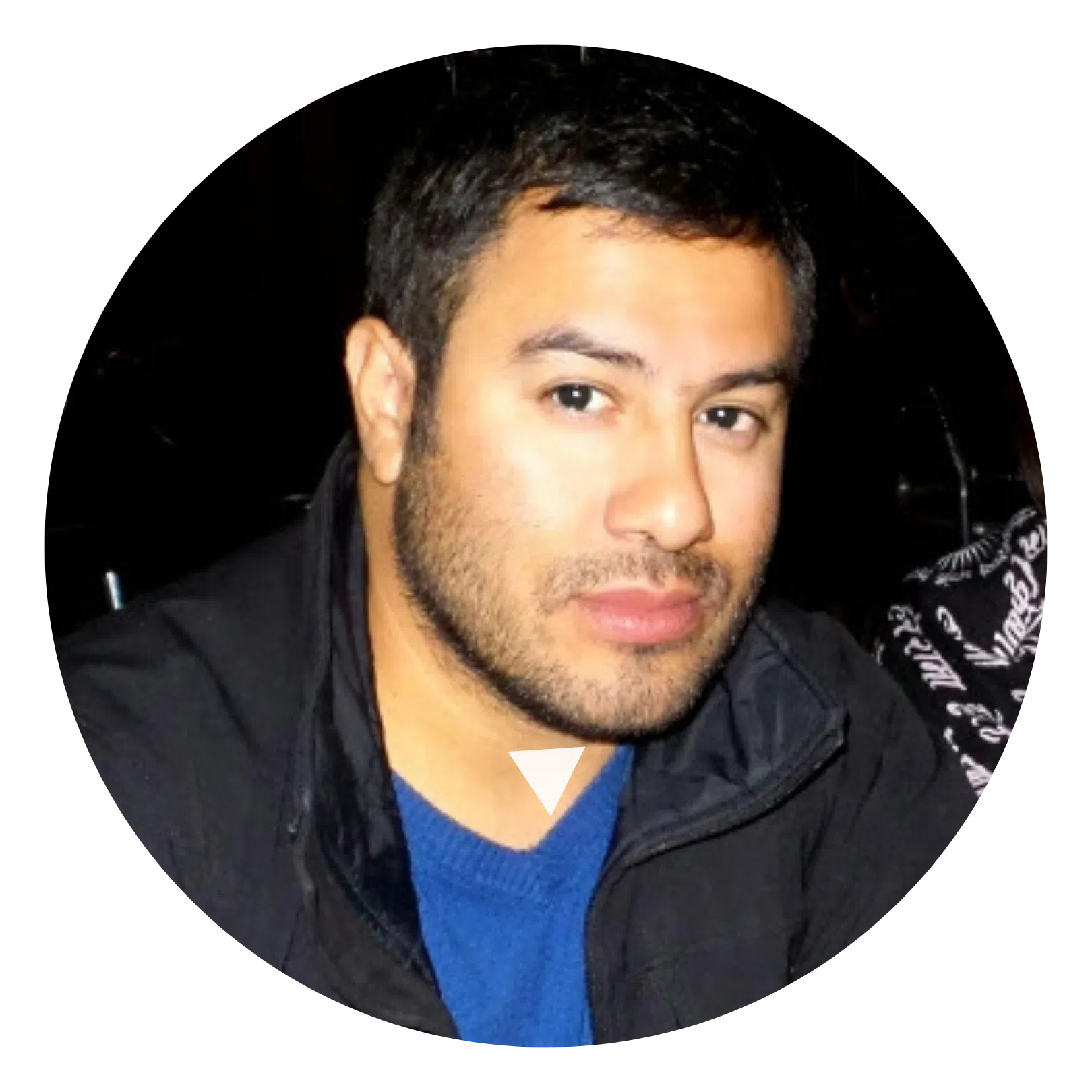 Manny's knowledge spans over 16+ years working in the CAD VAR industry in Pre-Sales and Post-Sales. Evaluating design processes to identify CAD/ECAD solutions, developing and delivering technical demos for design solutions, and implementing the support of NX and Solid Edge is Manny's mantra. He is also a master of design workflows of product functions to determine optimal part modeling processes along with the use of synchronous technology and parametric modeling methods.