Virtual NX University
Join Virtual NX University!
Virtual NXU enrollment is now open! Join us for a FREE full day of virtual workshops on Wednesday, 12/8/21 at 10:00 am CST. These presentations are here to benefit NX CAD and CAM users that are looking to learn new features and grow your skills!
Virtual NX University offers users the opportunity to learn the latest features added to NX, tips and tricks to better leverage processes, all while doing it from anywhere. Not only is there a general session, but Swoosh Technologies also offers smaller breakout presentations with more in-depth learning throughout the event. The Swoosh Team believes the NXU events not only offer information about the latest releases and features, but also valuable input that helps everyday NX users accelerate their processes. Carina McGlasson states,
"Those who presented [at the last virtual NXU], as well as those who attended offered their input to each other on how to better leverage certain tools which created an opportunity for community discussion."
– 10:00 am CST – Welcome & General Session
– 10:15 am CST – What's New in NX Design – NX CAD 1980 Series
– 11:00 am CST – What's New in NX Manufacturing – NX CAM 1980 Series
– 11:45 pm CST- Break
– 12:00 pm CST – Where's My Data?
– 12:45 pm CST – Algorithmic/Implicit Modeling
– 1:00 pm CST – In Case You Weren't Aware
– 1:30 pm CST – Lunch
– 2:00 pm CST – NX CAM Customization
– 2:30 pm CST – Hidden Gems in NX CAD
– 3:00 pm CST – Hidden Gems in NX CAM
– 3:30 pm CST – Staged Modeling
– 4:00 pm CST – Assembly Clearance Browser
– 4:15 pm CST – 15-minute Q&A: Submit your questions!
Want More? Sign up for Our Newsletter!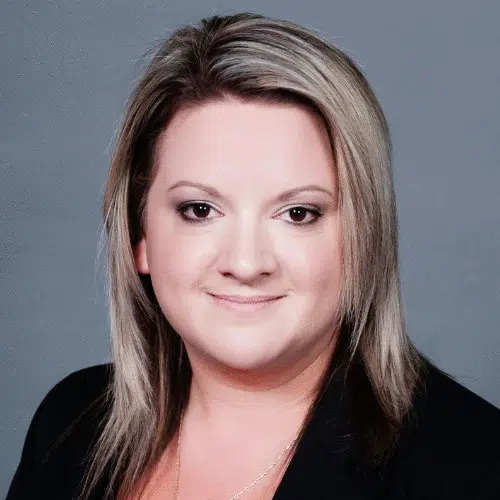 I'm the Marketing Manager here at Swoosh Tech and I have over 15+ years in marketing with 6.5 years dedicating my time to the Siemens Design & Manufacturing industry. I possess ample knowledge of the Siemens Design & Manufacturing industry and consistently strive to create and execute effective marketing strategies. I believe that my dedication and skill set are valuable assets in my role, as they allow me to effectively facilitate the digital transformation of Siemens Digital Industries Solutions.