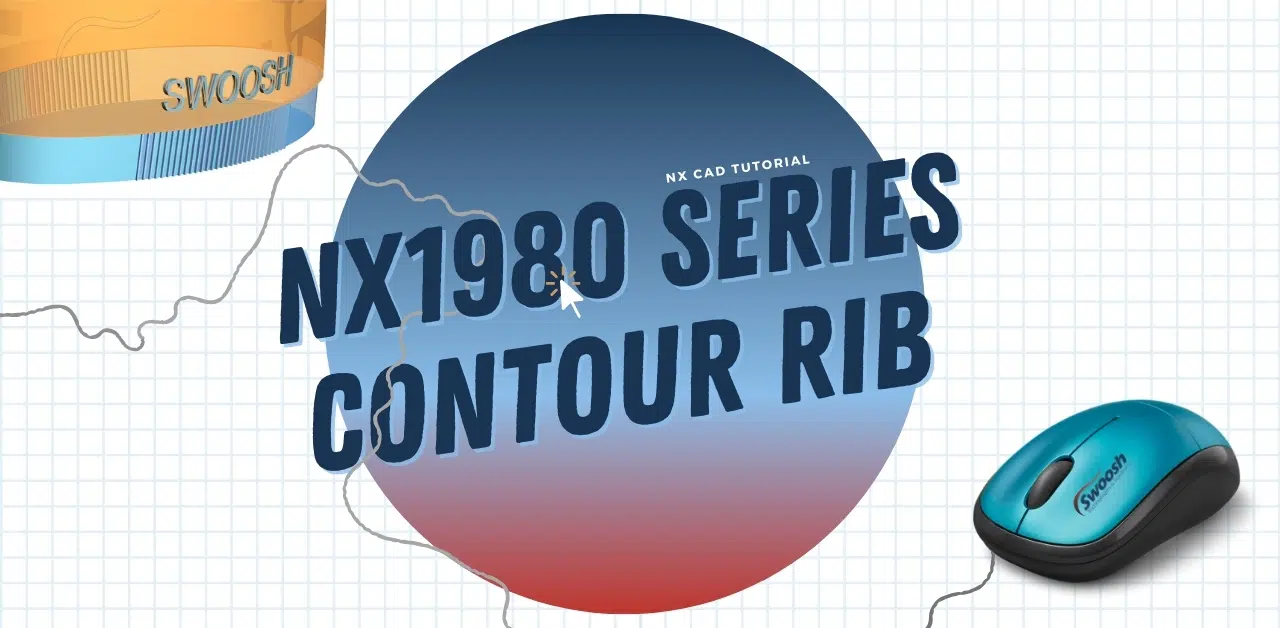 How to Use the NX Contour Rib
NX CAD Tutorial: How to Use the NX Contour Rib
The NX Contour Rib is a tool that can add depth and customization to your products or parts. Within just a few simple steps, you can make this happen within your NX software program.
NX Contour Rib Overview
In this walkthrough, we will be using the Swoosh Technologies & Solutions logo as an example.
To create the RED Swoosh Logo, someone may want to offset the face of this model, extrude the logo to that face, possibly trimmed to that same face and the B-surface then united.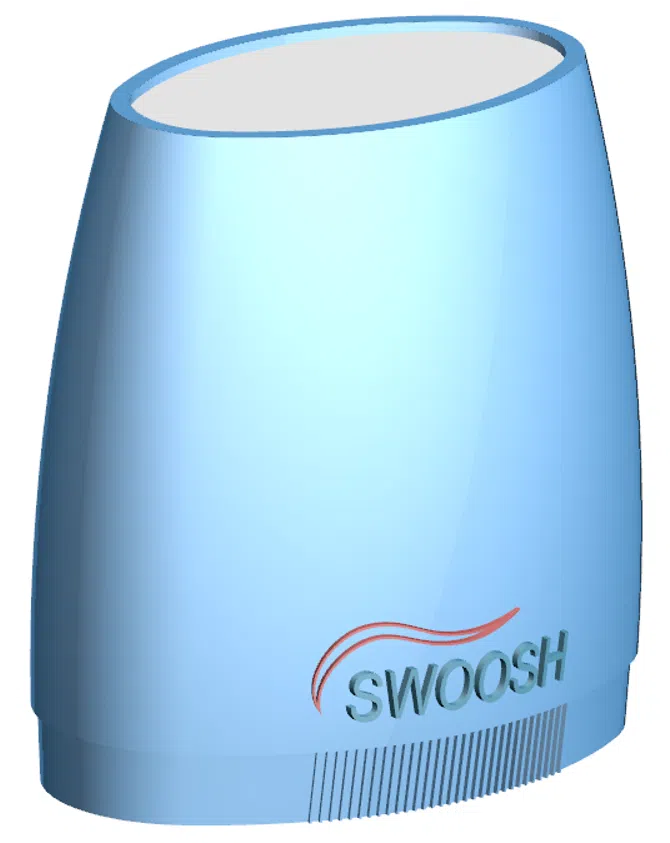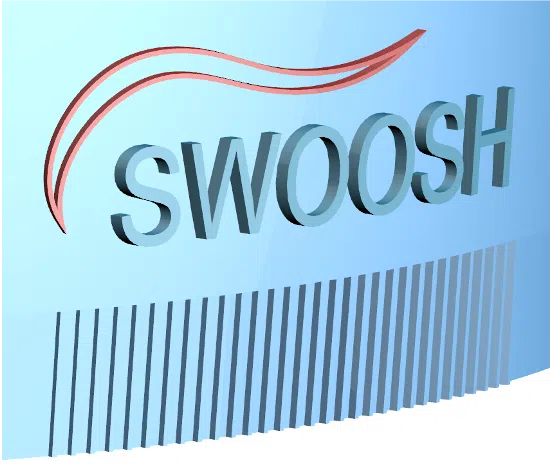 With Contour Rib, steps can be eliminated, saving time, effort and maybe stress.
NX Contour Rib Benefits
We have had NX Rib functionality for a while, and it works will with planer surfaces. With the new NX1980 series, we now have the Contour Rib.
You can use the Contour Rib command to extrude a set of curves or edges normal to a face or multiple faces.
With the NX Contour Rib, you can also do the following:
Select one or a set of curves or edges to extrude. If you select multiple curves or edges, they can be open, closed, crossing, or a combination of those.
Project the curves or edges onto a face along a vector, normal to a curve or plane, or normal to a selected face.
Enter height values, extrude symmetrically, or extend to a selected face.
Thicken the contour ribs.
To begin creating the Swoosh logo, my first step would be going to the Home tab > Base group > Contour Rib.
Select the face (orange surface) to project the curves onto.
When you create the NX contour rib, the curves are extruded from this face.
Select the curves to extrude. I'm selecting my sketch of the logo.
In the Projection group, set the Projection Direction to Along Vector, and then select an axis to specify the extrude direction.
In the Wall group, set the following:
Height Limit= 5
Thickness= 2
Lastly, select the face to extrude the curves to, and then click OK.
Ultimately, the NX1980 Contour Rib tool can be used in many applications that provide extra value to your NX CAD projects. To learn a few more NX Contour Rib tips, you can visit the linked tutorial.
What will you use the NX Contour Rib for?
Sign Up for Our Newsletter!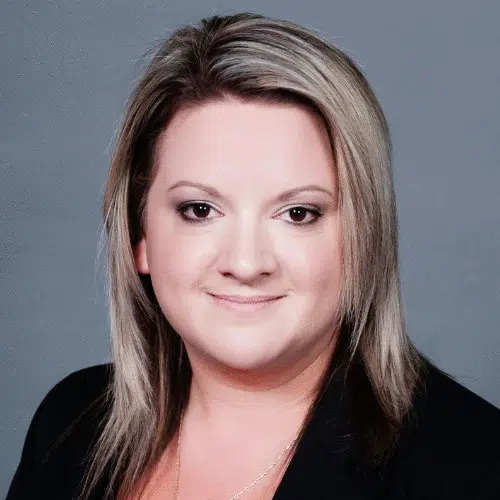 I'm the Marketing Manager here at Swoosh Tech and I have over 15+ years in marketing with 6.5 years dedicating my time to the Siemens Design & Manufacturing industry. I possess ample knowledge of the Siemens Design & Manufacturing industry and consistently strive to create and execute effective marketing strategies. I believe that my dedication and skill set are valuable assets in my role, as they allow me to effectively facilitate the digital transformation of Siemens Digital Industries Solutions.