Organizing Data in Teamcenter
Organizing Data in Teamcenter Database
Have you ever found yourself drowning in too many documents full of important data? Organizing an abundance of data within Teamcenter can be a struggle, but with Teamcenter database folders, you can organize data and share assemblies in no time.
Over the next few months, our Teamcenter expert Craig is will illustrate a series of multiple Teamcenter tips. Today's feature will breakdown the process of organizing Teamcenter data, all while covering the following:
The advantage of Teamcenter database folders
Making a nested Teamcenter Folder Structure
How others can find your folders
How to Copy/Paste a Teamcenter folder into your Home Folder (or another location)
The Advantage of Organizing Teamcenter Data in Folders
Teamcenter Database Folders are more powerful organizational tools than ones in Windows or shared drives. So what are the key differences?
They do not affect or control the data within them.

Folder contents are actual links to the original data (just like bookmarks are to a webpage)

 

You can create nested folder structures that are searchable

 

And the most important: Windows Folders

duplicate

data, while Teamcenter Folders DO NOT!
Making a Hierarchy Folders, Finding Folders, & Placing a New Folder Into Your Home Folder
Your design looks like this in NX…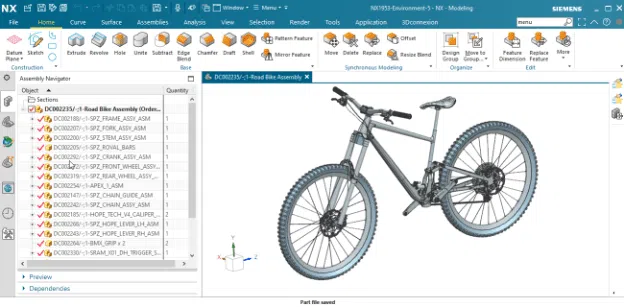 But like this in Teamcenter!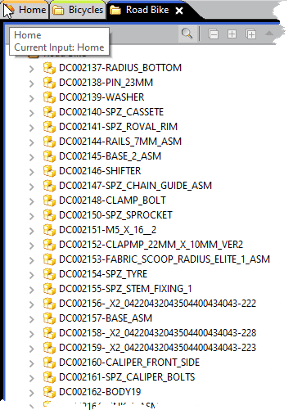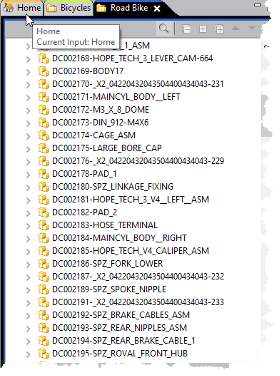 Teamcenter Folders are for organizing data in a familiar content.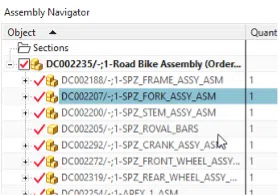 In this example, DC002207 is the Fork Assembly. While in Teamcenter,

make a 

folder for this assembly.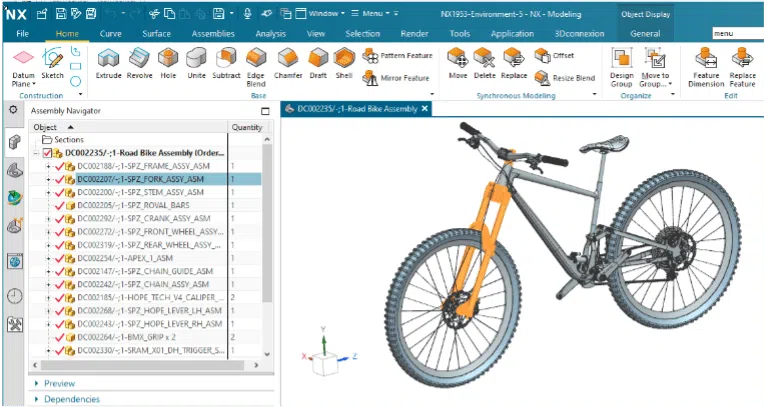 In your list, find

DC

0022207 and then click the View Properties

button.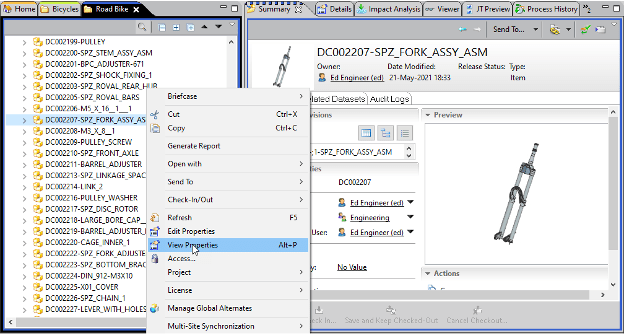 Then, copy the object's information. This saves you from typing in the next step while making the new folder.
Next, keep your cursor where you want to make the new folder. In this example, it is for "Road Bike Assembly." Go to File > New > Folder.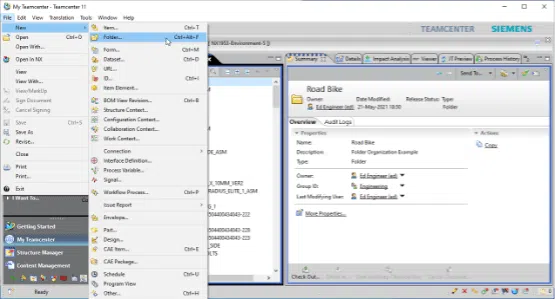 In the New Folder "Object Create Information" panel, paste the View Properties information within this section. Note that in this example, we moved the item to the end.
Once in this panel, you can also either use this as is, or change it to a Name/Number format based on what your preference is.
Cut and Paste items to the corresponding folders.
About 45 minutes later, the Teamcenter Folders for your new folder will look like the following. In this example, it is for "Road Bike Assembly."
If desired, you may also expand the sub-assembly.
Now, you have finished organizing data in Teamcenter. The Teamcenter folders are now set up and available for any review to parse through.
In Summary
As a helpful checkpoint, go over a design you did one, two, or five years ago. Can you find all the data for it? This is why organizing data in Teamcenter folders can help. By utilizing folders, organizing data in Teamcenter will make for better company results.
Keep in mind:
Folders should have meaningful and appropriate naming, and this should be consistently applied

 

Existing naming procedures should be followed 

 

Design Review XXX-Date, Concept Assembly Project YYY, etc.

Folder organizations work best for hierarchy structured assemblies

 
To summarize, we can see that Teamcenter folders look like and how they function, much like our OS one's- however, as previously mentioned, they are much more powerful. Items may be referenced into many Teamcenter folders, and if there is a change. the folder contents will update. Overall, this creates a much better user experience.
Catch Craig in the next Teamcenter series topic where he will uncover how to review a design in Teamcenter. In the next session, Craig will go in depth through a scenario where a Manager uses this blog's folder structure to review an Engineer's models and drawings. Stay tuned by seeing what's up on the blog each week!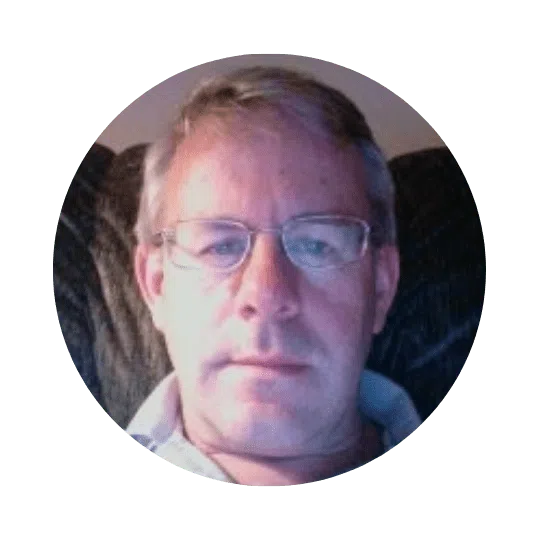 Hello, I'm Craig! With beginnings starting as an engineer/draftsman back in 1983, I was the first user of McAuto Unigraphics II Version 1.0. At that time, Teamcenter was not invented, however the need for file management was soon recognized. I am now an Application Engineer at Swoosh Technologies that specializes in Teamcenter, and has a background in new product development, working on a wide range of products such as the following: Copiers, Ink Jet Printers, Scanners, Satellites like Google Earth, Fusion Energy Research, and Industrial Compressor Design (HVAC).