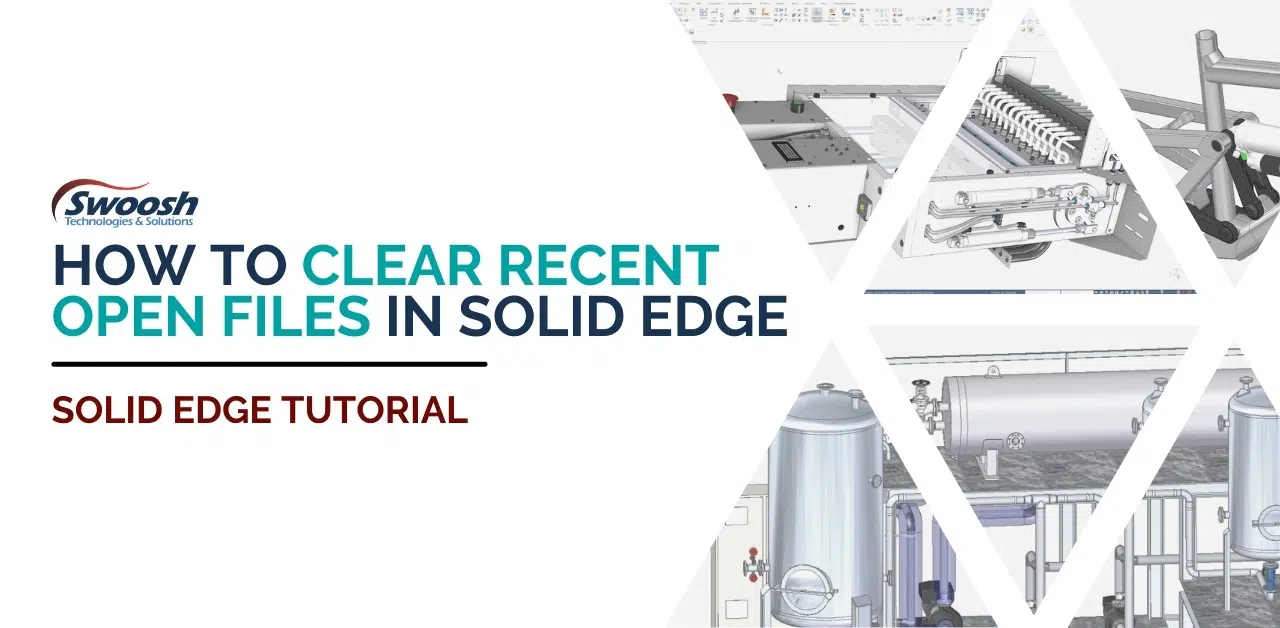 How to Clear Recent Open Lists in Solid Edge
Tutorial Solid Edge: How to Clear Recent Open Lists
As Solid Edge users go about their daily work, the program will populate a list within the Open list of the recent files that have been worked on. As you can imagine, that list can grow rather large and at times, there is the need to clear the Recent File history.
Have you been struggling to find out how you can do this? Struggle no more! Our Solid Edge expert, Sam, is here to help walk you through this step-by-step tutorial Solid Edge.
How to Clear a Recent Open List in Solid Edge
In the out of the box behavior, users can clear entries by looking at the following steps.
Right click on one of the entries
Form the dropdown menu, select Remove From List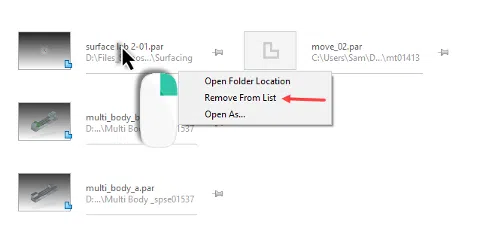 This is a good for one or two entries, but if you want to clear all of the Recent Files, selecting all of the files one by one can take a large amount of time to process. Luckily, there is a way of speeding up this process by making a Registry Edit that adds extra commands to the dropdown menu in Solid Edge.
Note: Users will need Administrator rights to the workstation in order to make the changes to the Registry. Users will also need some basic understanding of how the Registry (Windows Registry) and the Editor work. If users are unsure about user permissions or working within the Registry, please ask your IT resource to make the changes for you.
Editing a Registry in Solid Edge
First, begin with closing Solid Edge and any other connected programs
Start the Registry Editor by navigating to the Windows Start menu and selecting it

Type "Regedit" and the editor will appear at the top. Click on that to start the program

Navigate to this location: Computer\HKEY_CURRENT_USER\SOFTWARE\Siemens\Solid Edge\Version 221\UI\MRU Options
Note: This is for a SE2021 installation. Match the Version NNN to the version you have installed.

There, you will need to locate the following key- "Show Clear MRU Options" and edit the key by double clicking the entry
Change the Value data from a 0 to a 1

Click OK and close the Registry Editor
Launch Solid Edge. By right clicking on one of the entries, you will notice that the dropdown menu has changed to the following: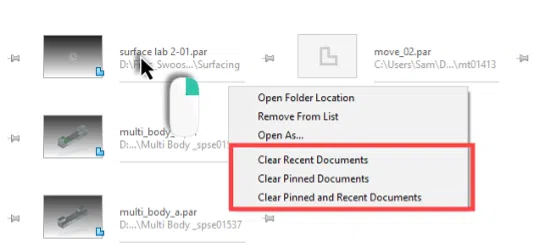 Now, you will be able to clear out your Recent History list.
Tutorial Solid Edge Summary: Clearing Recent Open Lists
As digital transformation becomes a large part of your work force, organization plays a huge role in ensuring tasks and excess information get streamlined. With an overabundance of data these days, it is time to say goodbye to those cluttered lists that leave you feeling overwhelmed, and hello to a fresh start.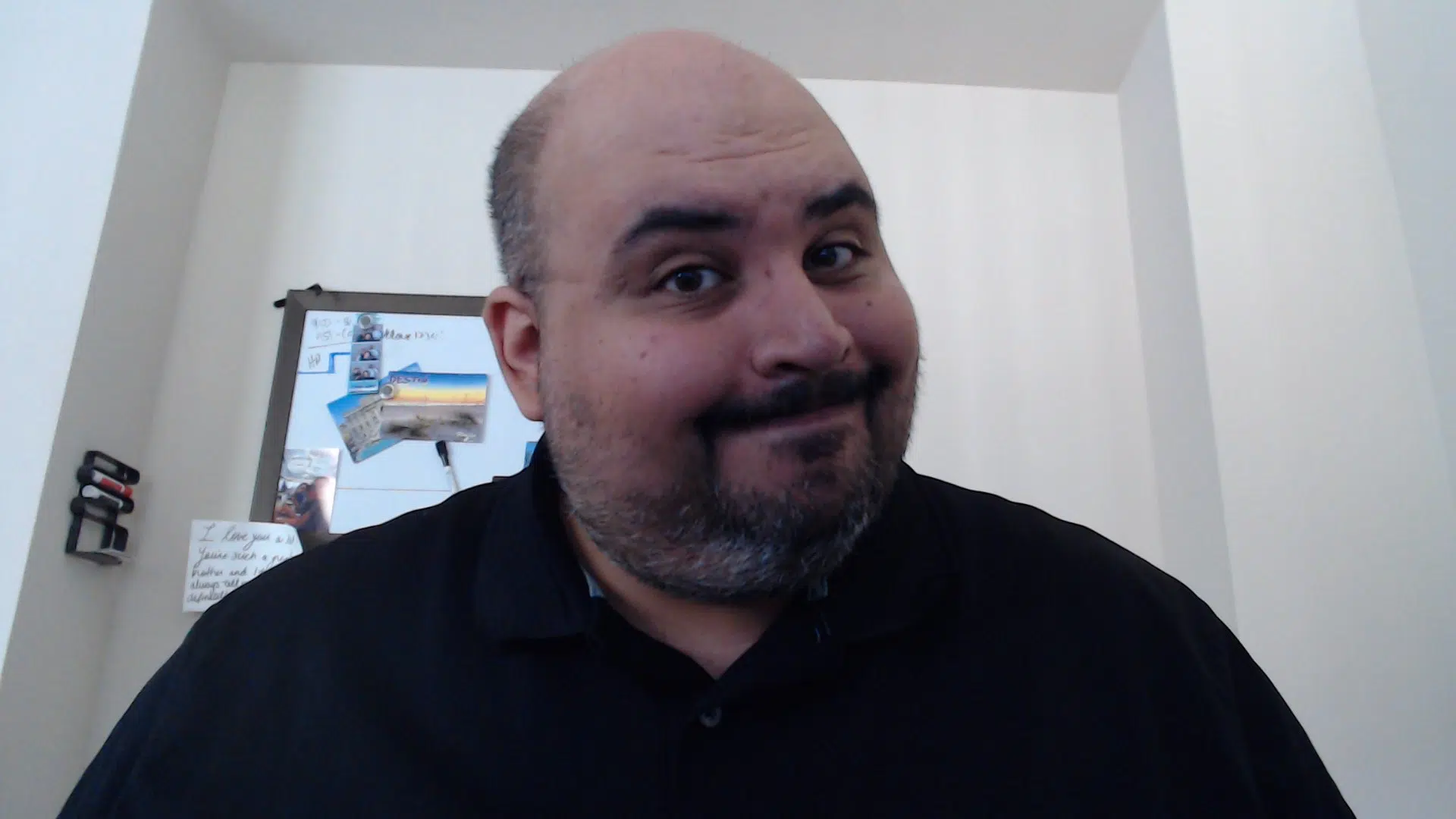 Hello, my name is Sam and I am an Application Engineer with expertise in Solid Edge and Teamcenter here at Swoosh Technologies. My goal is to help people utilize digital design and data management programs to create more efficient, time, and cost-saving processes for others.