Linear Paths in NX Mechanical Routing
Linear Paths in NX Mechanical Routing
Happy Friday! In today's blog we're going to look at creating linear paths in NX mechanical routing. Simply follow the steps outlined below in the tutorial.
For NX mechanical routing, there are two main methods to creation. The first is to create the routing components directly in the top level assembly with the others parts. The second is to WAVE link the connection parts from the equipment into a routing subassembly.  In this blog we will be working right in the assembly but make sure to keep this decision in mind. 
Creating Routing Components
First, enter the NX mechanical routing application.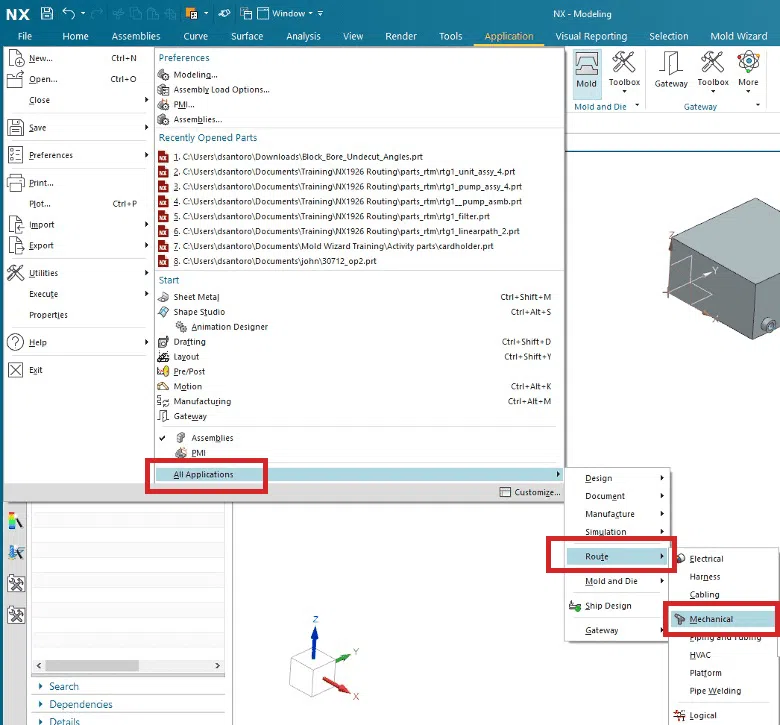 The ribbon bar toolset will be completely adjusted.
Proceed and select Linear Path from the Path group of the Home tab.

Under Mode select Specify Points and left click a port.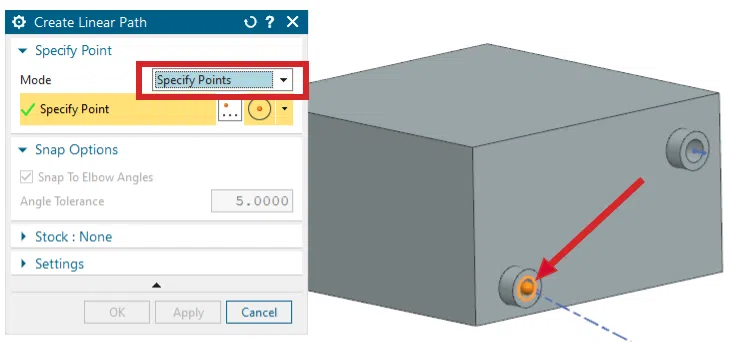 Before clicking and creating a path, change the mode to Dynamic Axis. Now the standard axis handles can be dragged to create linear paths.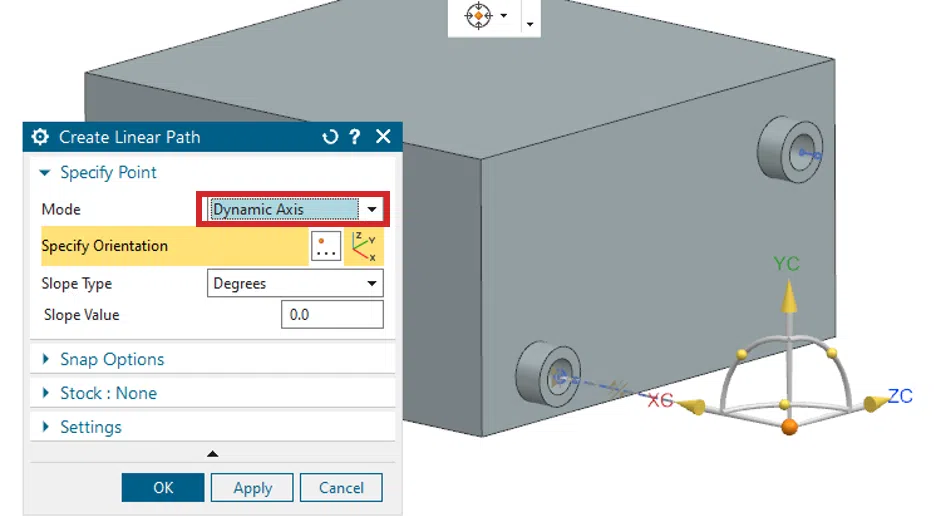 Every redirection will cause a new corner to be created.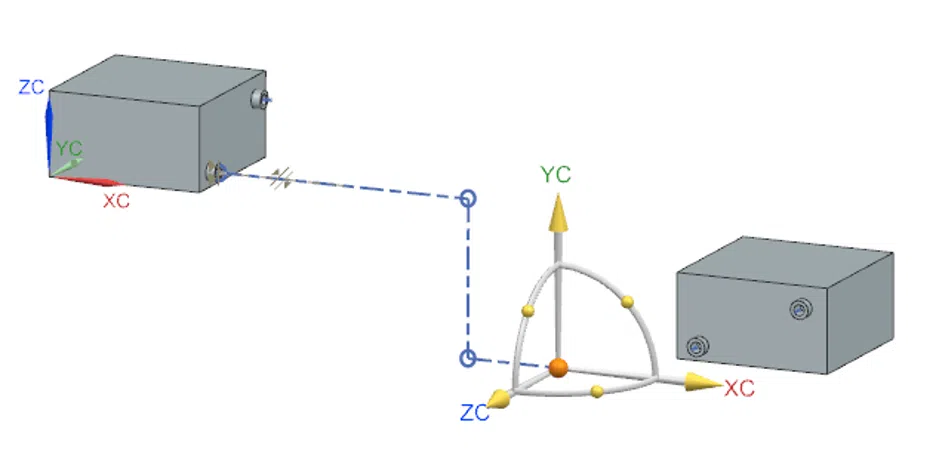 Next, change the selection to Axis Parallel.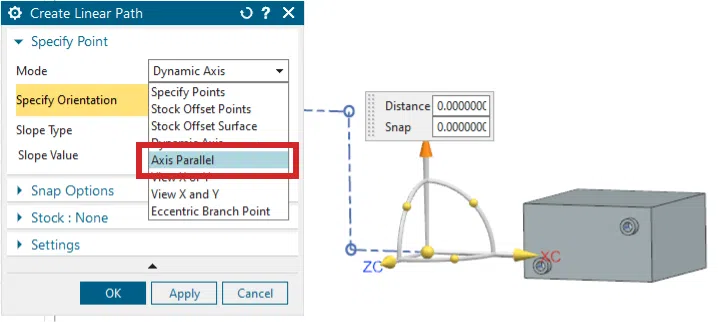 Select the Y axis as the vector and then select the inlet on the other model. The path will be trimmed to the right length to meet the point in the selected vector.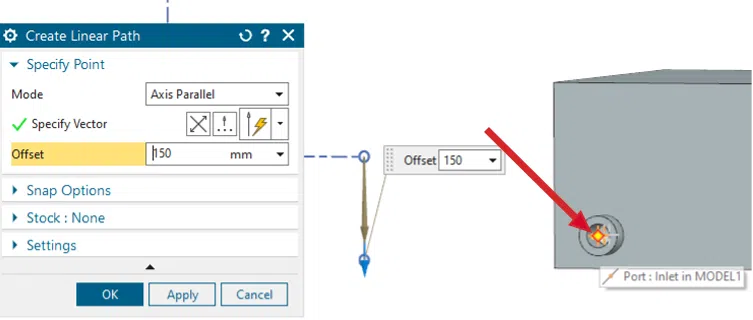 Then select the x axis vector and select the same final end point.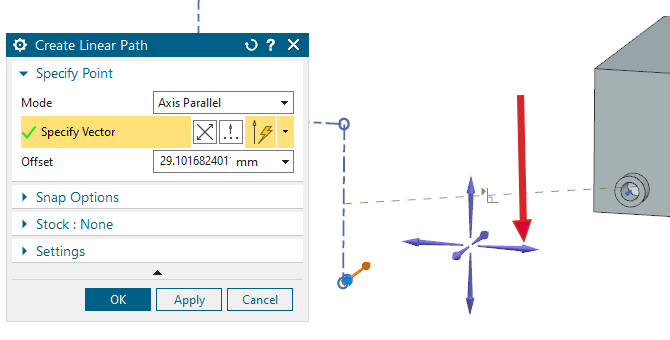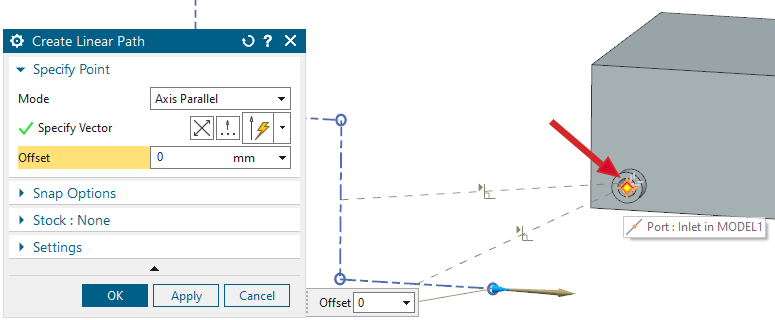 Lastly, select the X axis and the end point to finish the route to the port. Then click OK.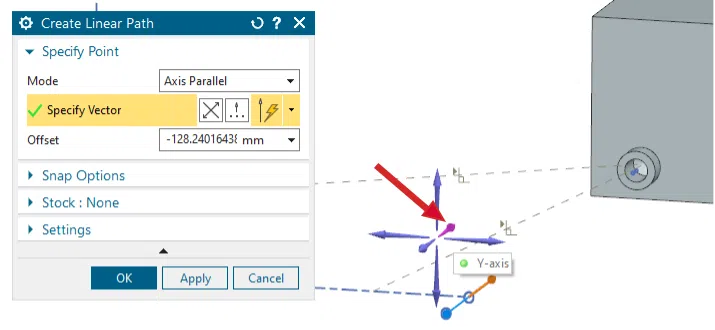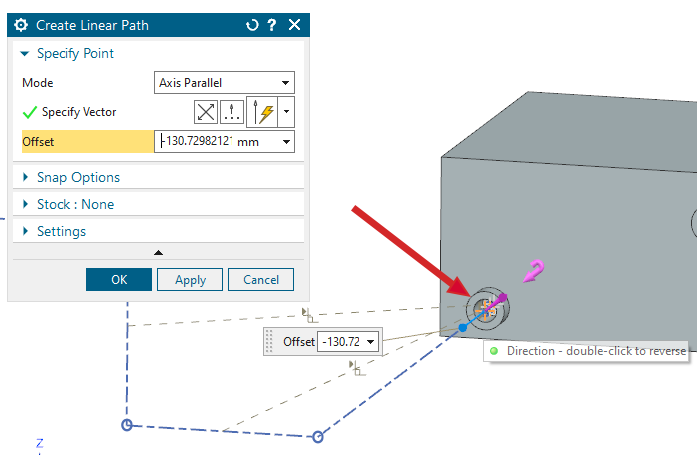 Observe the perpendicular constraints that are created. These can be deleted if necessary. Editing the routing lines can be done by double clicking on the segment.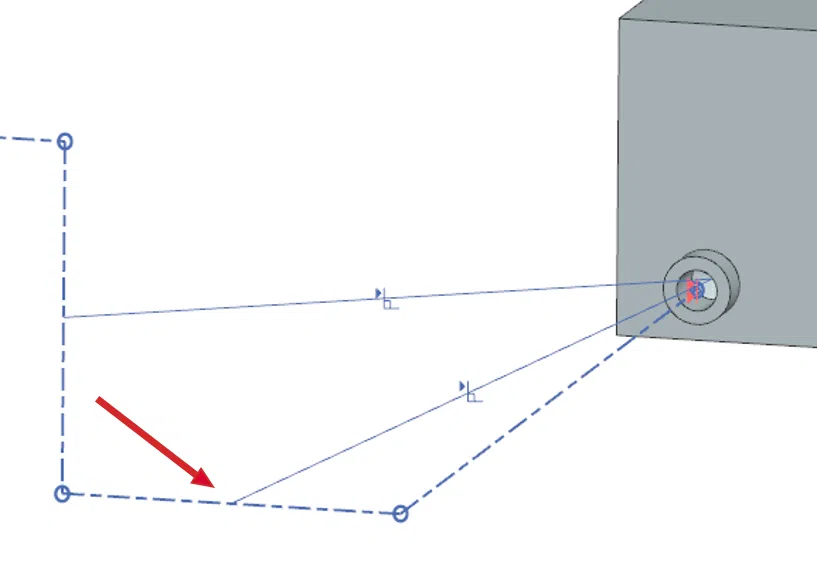 Next, select Assign Corner from the path group of the home tab.

Select the control point to add the corner to.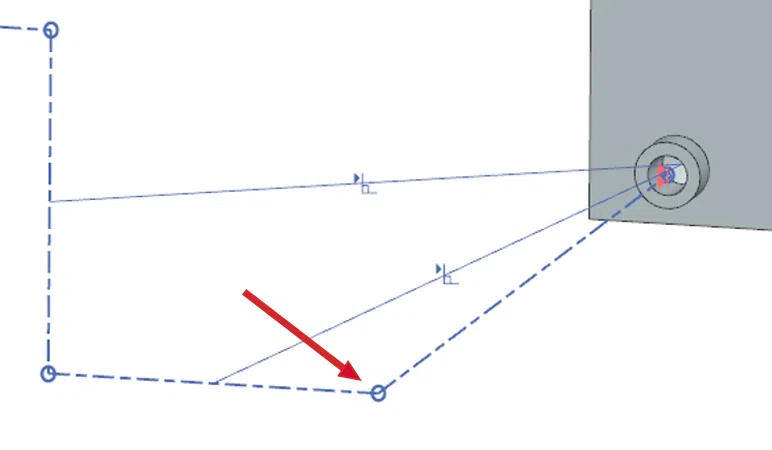 Specify corner type, method, and radius. As with many features, a preview will help you understand the different settings being applied. Select OK.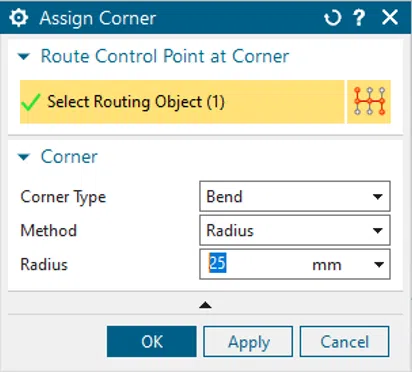 Creating linear paths in NX mechanical routing is pretty easy once you get it figured out – right? I hope this tutorial on creating linear paths in NX mechanical routing was helpful to you. See my previous blog for information on how to get started qualifying parts for routing.
Looking for more helpful content? Stay in the know on all things NX & beyond by checking back every Friday morning for new Swoosh blog posts.
Did you know? We also host process-based (as in not straight from your dry, old textbook but focused on your individual process & desired outcome) training classes in NX CAD, CAM, Solid Edge & more. Click for our upcoming class schedule.
Sign Up for Our Newsletter!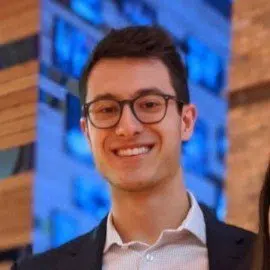 Dominic's approach with CAD software is influenced by his heavy background in mechanical engineering. With his career beginnings at Eastman Machine to providing his expertise at Calspan to joining the top tech team at Swoosh, he offers fellow NX CAD engineers best practices in 2D design, concept layout, additive manufacturing, and structural design modifications.