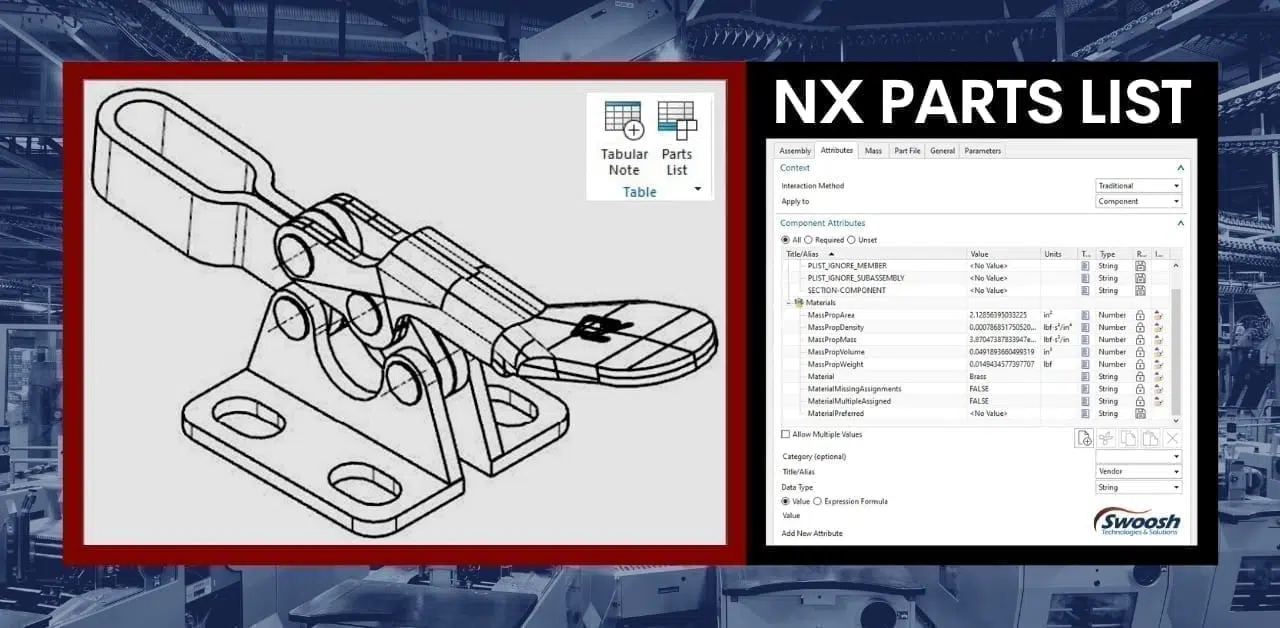 Adding Part Attributes to an NX Parts List
How to Add Part Attributes to an NX Parts List
Adding part attributes to a NX Parts List isn't a brand new process, but it is particularly effective for larger assemblies. Although demonstrated in Siemens NX 1899, the process is very similar for older or recent versions. This tutorial will be demonstrated on a simple 6-part assembly and start from within the drawing of the lever assembly.
Creating an NX Parts List
To add a parts list, click parts list in the table group of the home tab.

Getting Started with Parts List
In this dialogue the settings can be adjusted

–

 such as scope and inclusion of subassemblies. To manually take out 

a part from

 the 

parts list, hold shift and deselect the part will visibly remove the part.

 

The selection of unwanted parts can be in the parts list dialogue or even in the assembly navigator.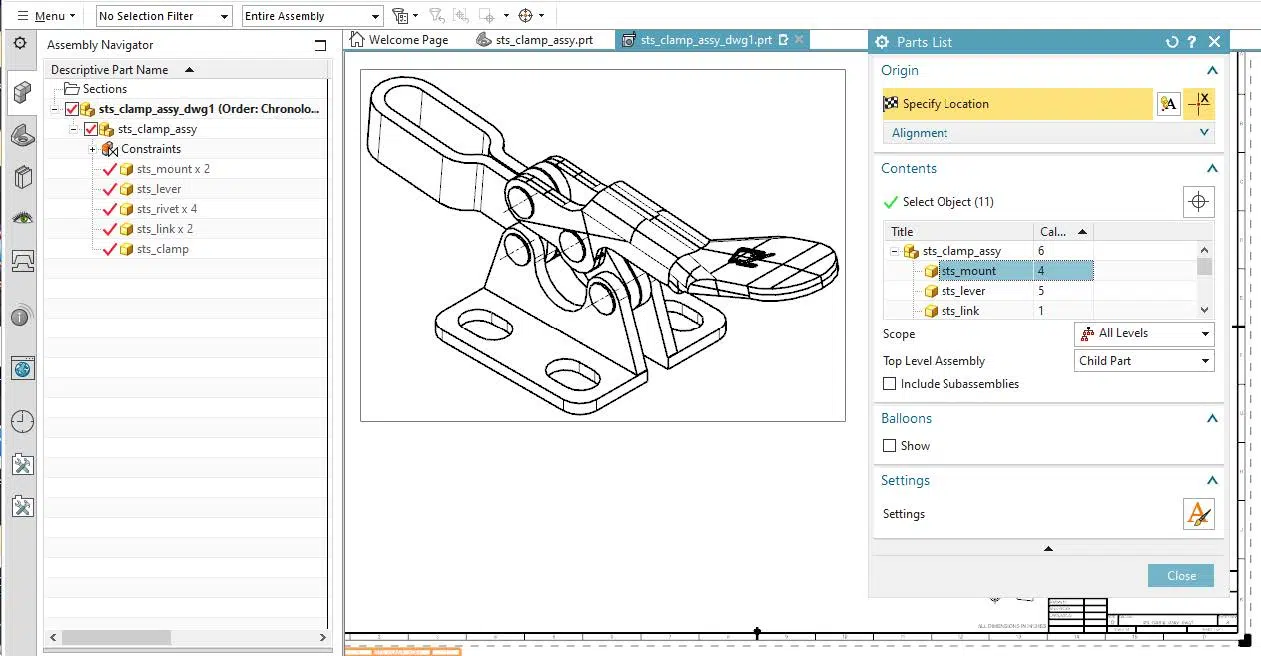 When finished with selecting components to not include (if any), left click to place the location of the part list. Don't worry it is easily movable! 
Next, right click on the top of the Quantity (QTY) column and select insert columns to the right.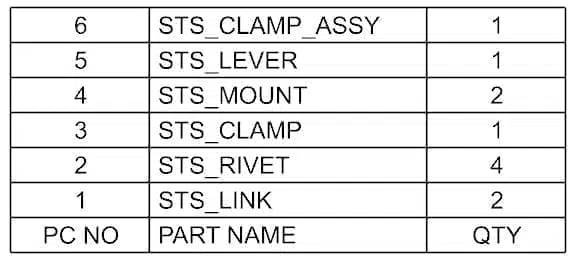 Then, right click and select the new column that was just created and enter the settings dialogue.

 
In the Parts List > Column tab

,

 select the tag button next to attribute name.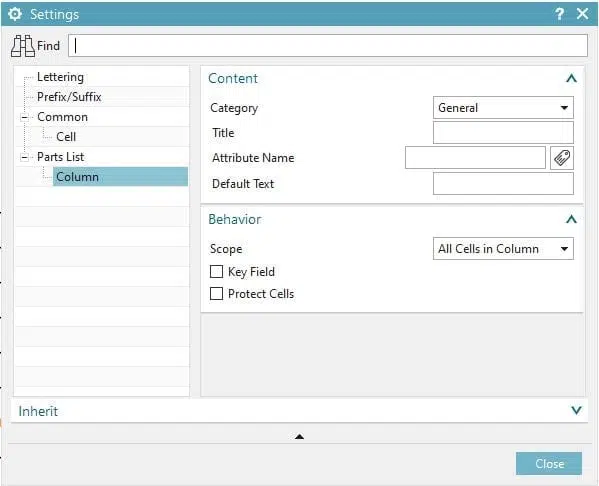 This will allow for selection of any part attribute

 from the assembly

and automatically fill out the column. 

In this case,

a custom attribute is desired, so select cancel.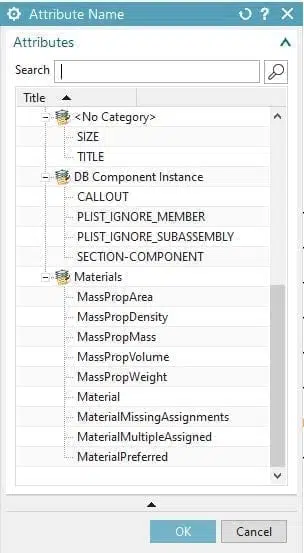 Selecting an Attribute for your NX Parts List
Open the assembly and right click on a component, then, select properties.

 
Tab over to Attributes and add a category (optional)

,

 title, and value. 

For title enter "Vendor" and for value enter " Home

 Depot".

 

Make sure to click the green check to apply the newly created attribute.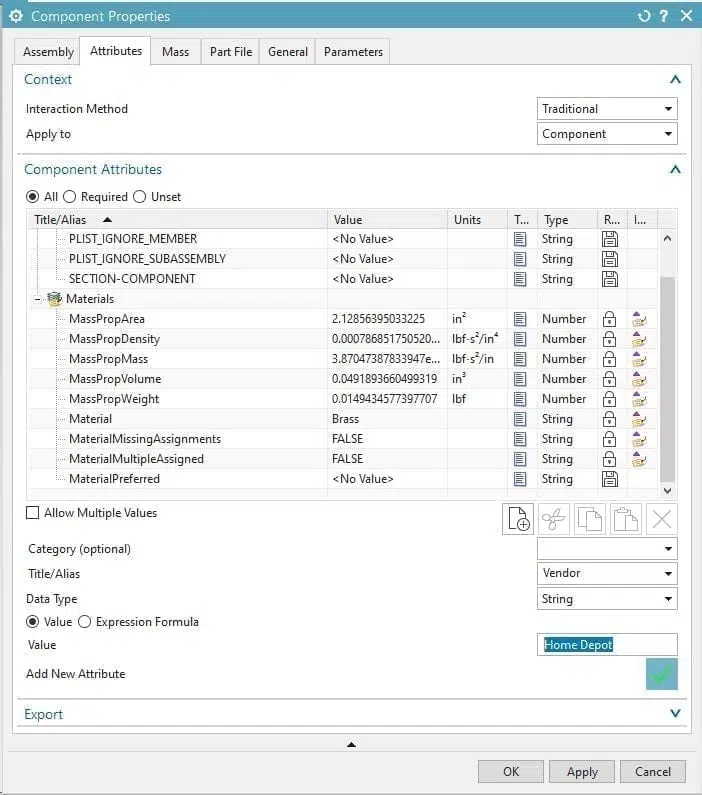 Then, head back to the drawing an

d edit the settings of the empty column.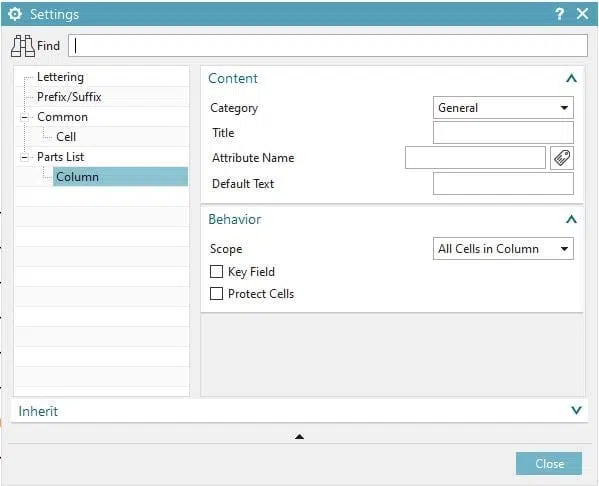 This time, select the newly created attribute.

 
Select OK and the parts list should automatically update to display the new information.

Sign Up for Our Newsletter!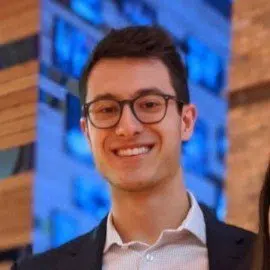 Dominic's approach with CAD software is influenced by his heavy background in mechanical engineering. With his career beginnings at Eastman Machine to providing his expertise at Calspan to joining the top tech team at Swoosh, he offers fellow NX CAD engineers best practices in 2D design, concept layout, additive manufacturing, and structural design modifications.