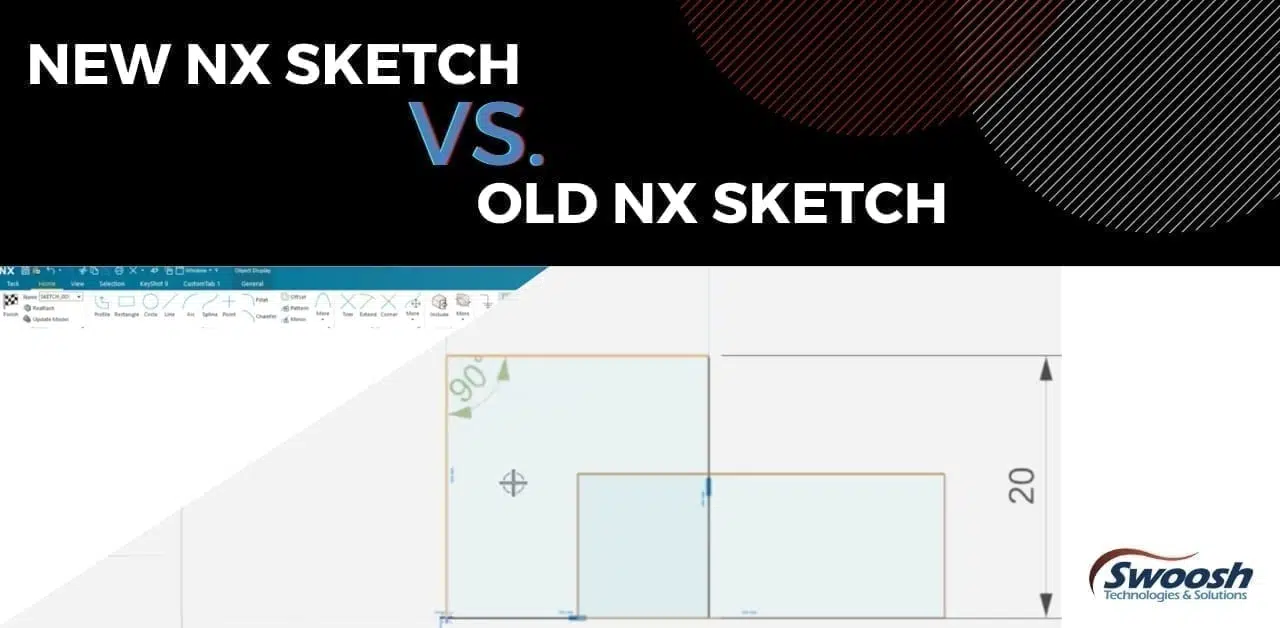 The New NX Sketch vs. The Old NX Sketch
The New NX Sketch Vs. The Old NX Sketch
During NXU Spring '21, NX CAD expert Michael Pinto gave us insight toward the new NX Sketch Solver and User Interface and compared it to the old NX Sketch (pre-NX 1926) process. We broke down a part of his session that goes step by step on how to activate and set up the solver.
Activating the New NX Sketch Solver and UI in NX
If you are not seeing the new Sketch Solver/UI in your NX, you need to change a setting in NX 1953.
Go to File > Utilities > Early Access Features
Inside of the Early Access Features dialog, search for "Sketch" and select the "Use the Classic Solver and UI for Sketching" option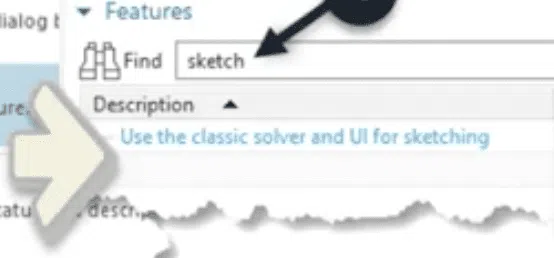 Under the State column, right click on the word "On" and select the "Off" tag/option
Once you change this setting, you must restart your NX session before the change will take place.
NX Sketch Toolbar and Interface Differences
The new sketch toolbar has been streamlined due to the ability of the new annex sketch solver, which helps you create sketches that are accurate and represent your design intent. Now, there is a "Solve" category on the sketch toolbar. The NX Dimension category has been turned off by default because the new sketch solver allows you to quickly create NX dimensions on the fly by simply selecting elements such as curves, points, and more, on your active sketch within the graphics window.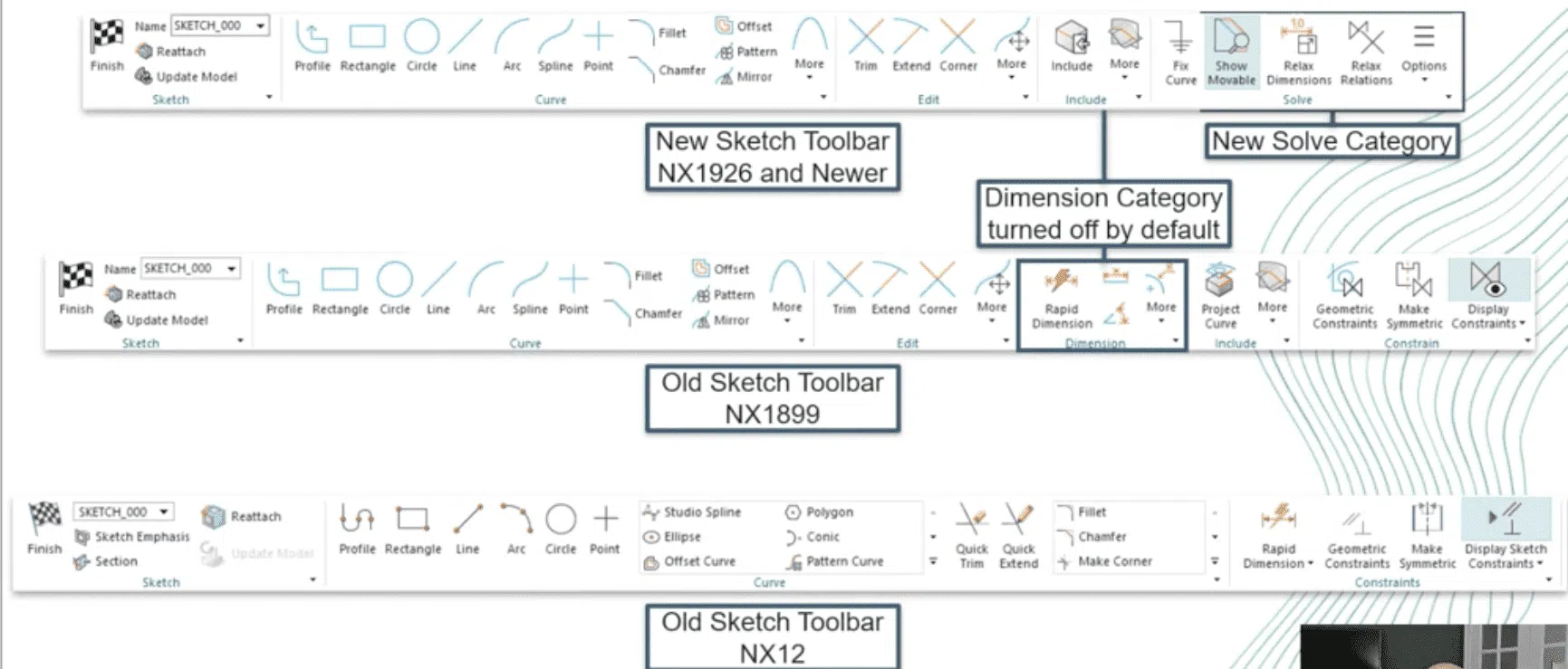 After you start a new sketch in the new NX Sketch UI, you will notice the new Vertical (Y) and Horizontal (X) axis representations in your graphics window.
New NX Sketch vs. Old NX Sketch
The new vertical and horizontal axis are now represented by two dashed lines whereas the old NX sketch would have a sketch coordinate system or CSYS.
The new vertical and horizontal axes are infinite and much easier to see in reference while creating your sketches. Even when you rotate your graphics window and sketch plane, it is still easy to reference the x y axis of the sketch. With this, the X and Y Axes representation are now streamlined.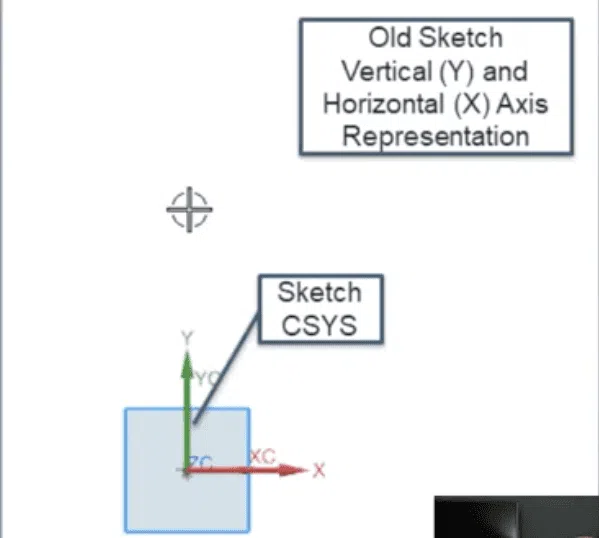 The new Scene Bar with Make Commands is at the top of the graphics window, and is always available when the task environment is activated. This has replaced the Geometric Constraints Operations and will allow you to quickly create different relation types between sketch entities.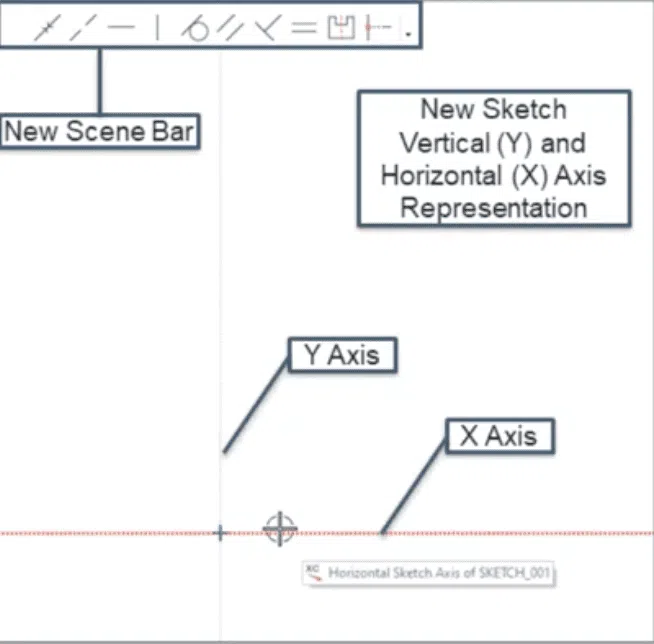 Enclosed Perimeter shapes are now shaded
Axes are easier to see and reference while creating sketches

New Sketch Toolbar and Interface Walkthrough
Sketch geometry representation with the new annex sketches much easier to interpret now, and closed perimeter shapes are now shaded when enclosed perimeters are overlapping one another. The overlapping portion has a darker shaded appearance, making it easier to see, and axis are seen in reference.
Open NX 1953 and go into your sketch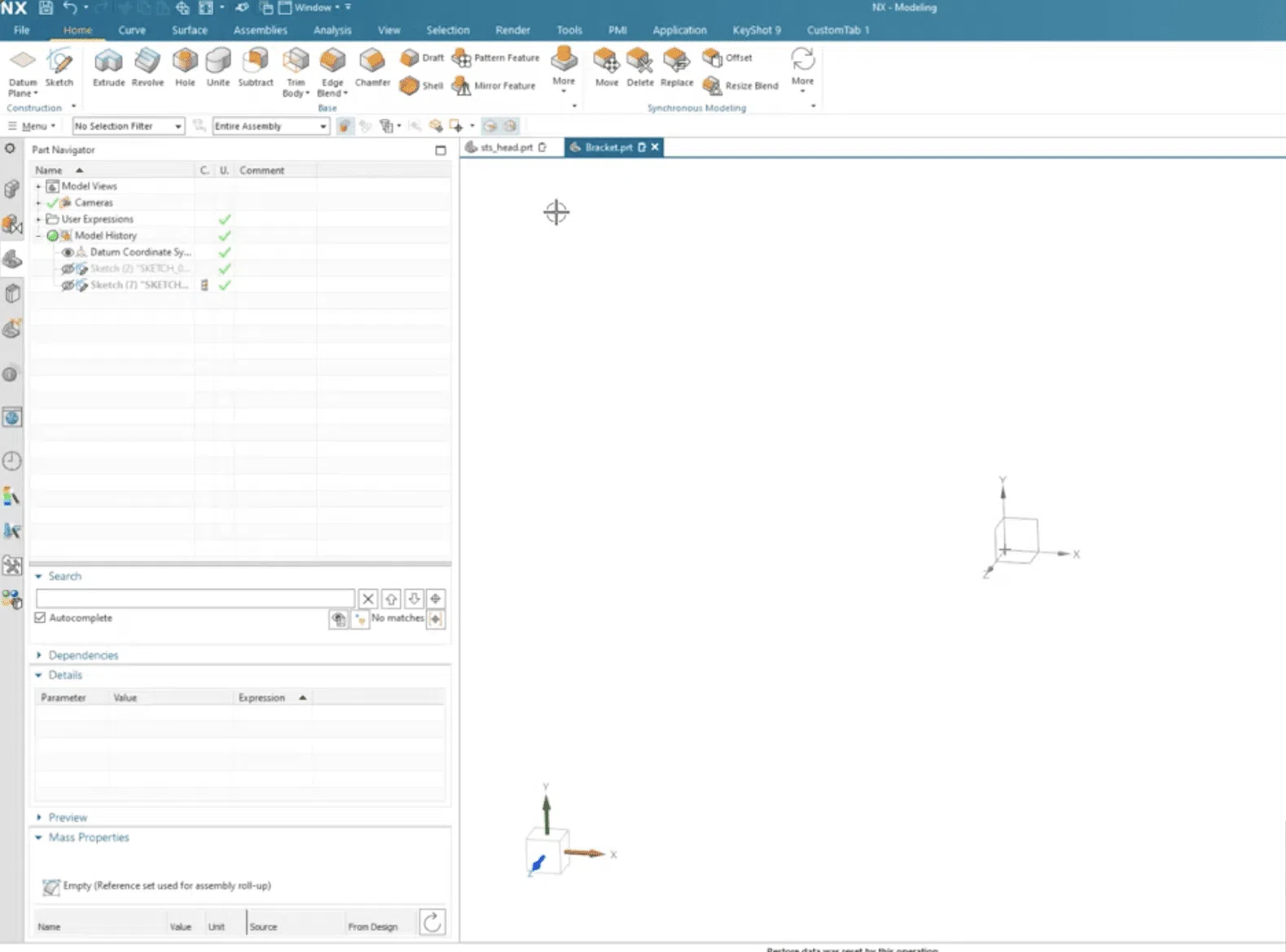 Double click to activate the sketch task environment, and this will enable the new sketch toolbar at the top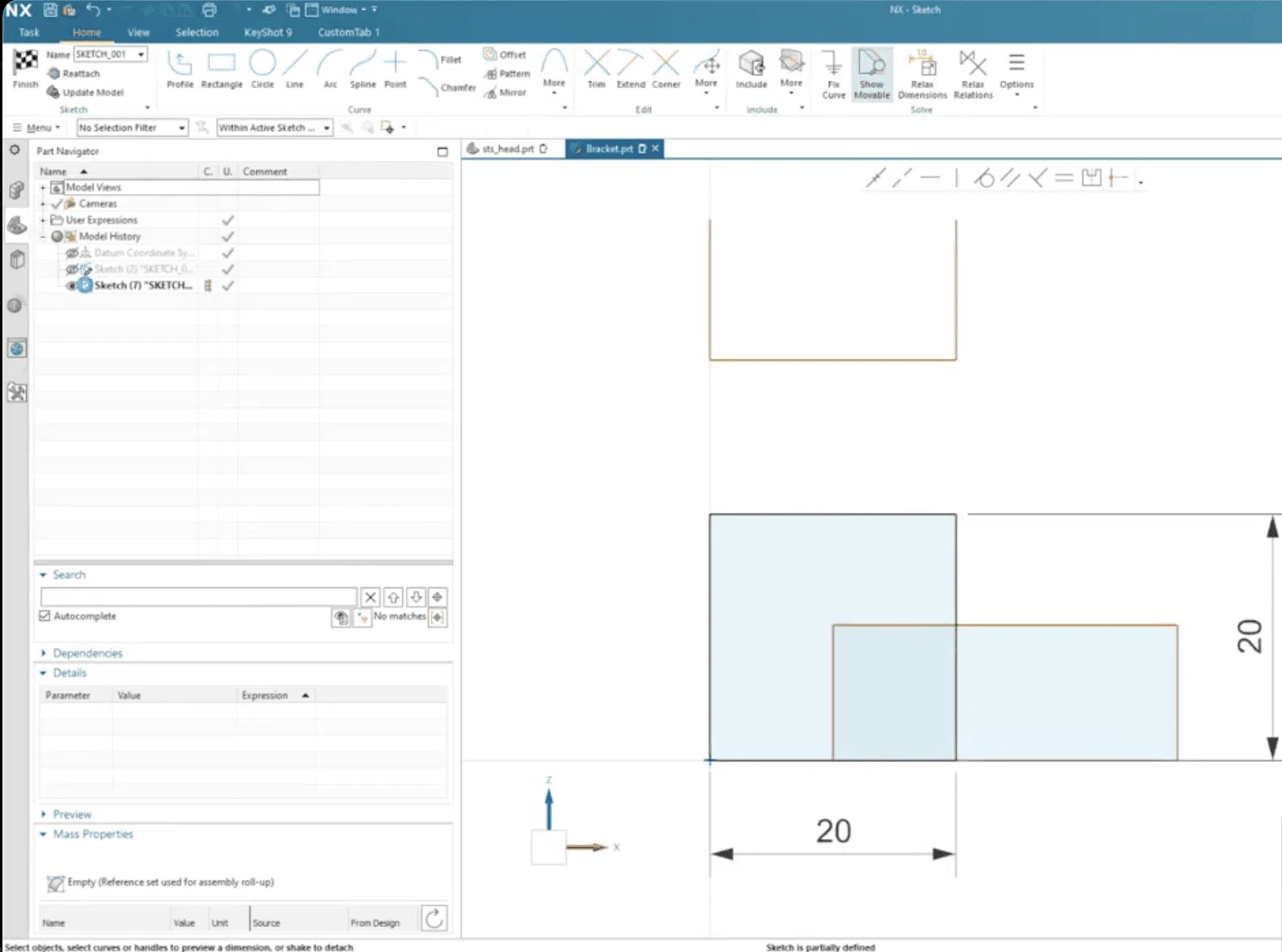 The Dimension category will no longer be there, and you will have a brand new category called Solve there instead.
To add the Dimensions category again, go into the Solve dropdown and turn on the Dimension Drop Down option from there by selecting it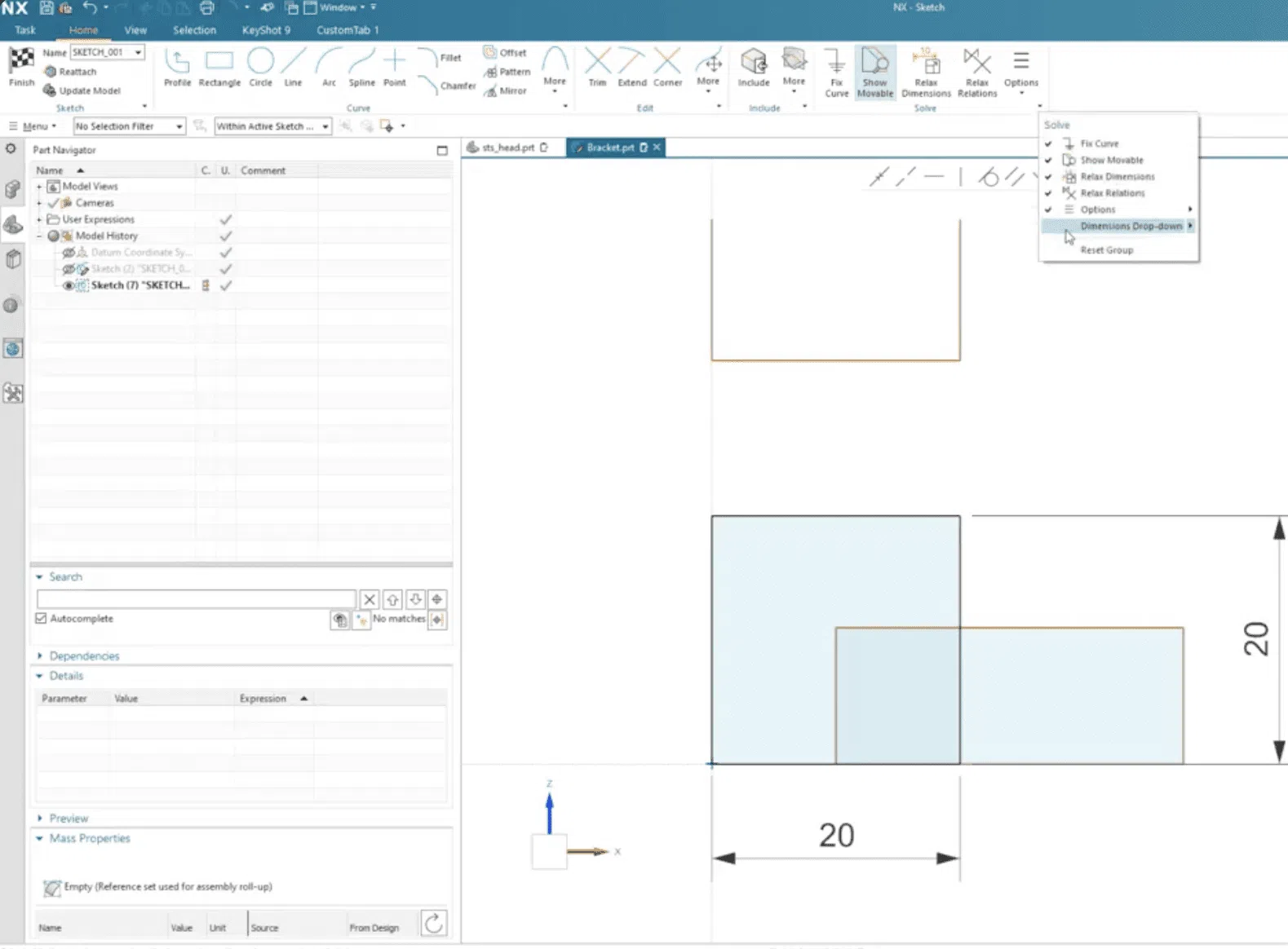 This is disabled by default because now, you can quickly create dimensions by clicking on one of the elements inside of your sketch, selecting the number, and adding a new dimension of choice.
If you want to create a quick dimension, you can see the number representing its Approximate Value (e.g 11,4). Double click on this to activate it, and type in the permanent dimension you are searching for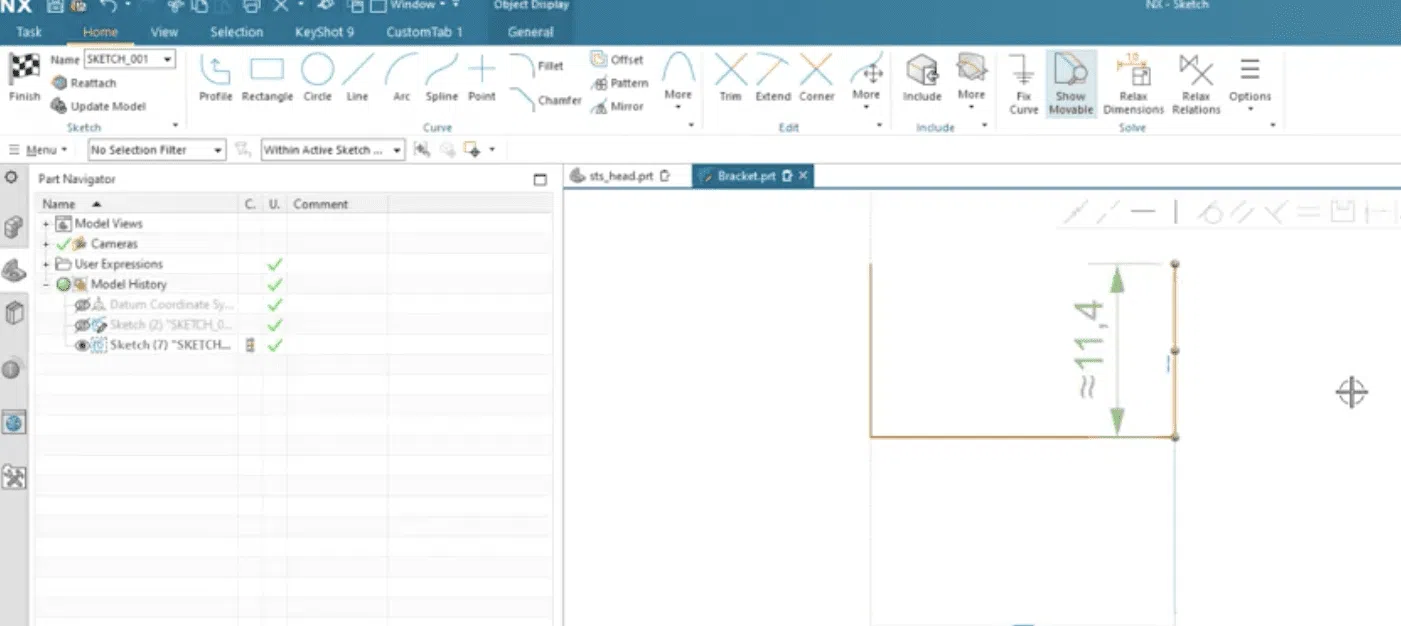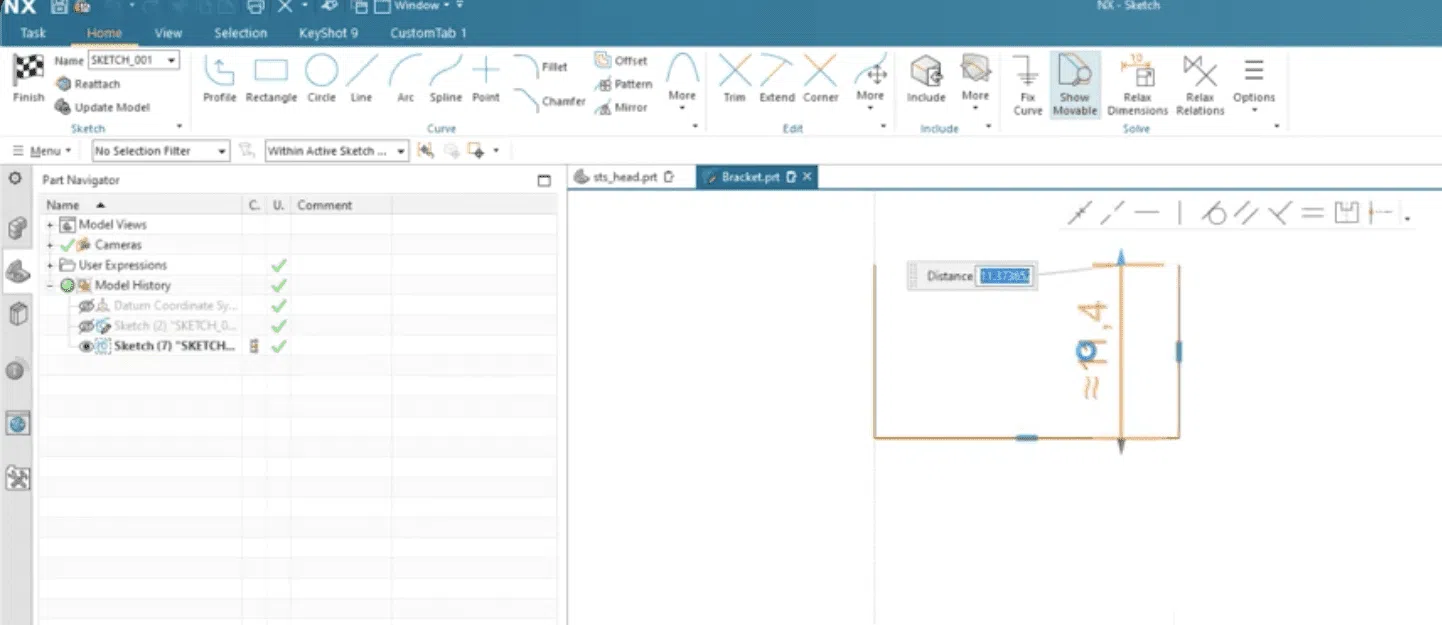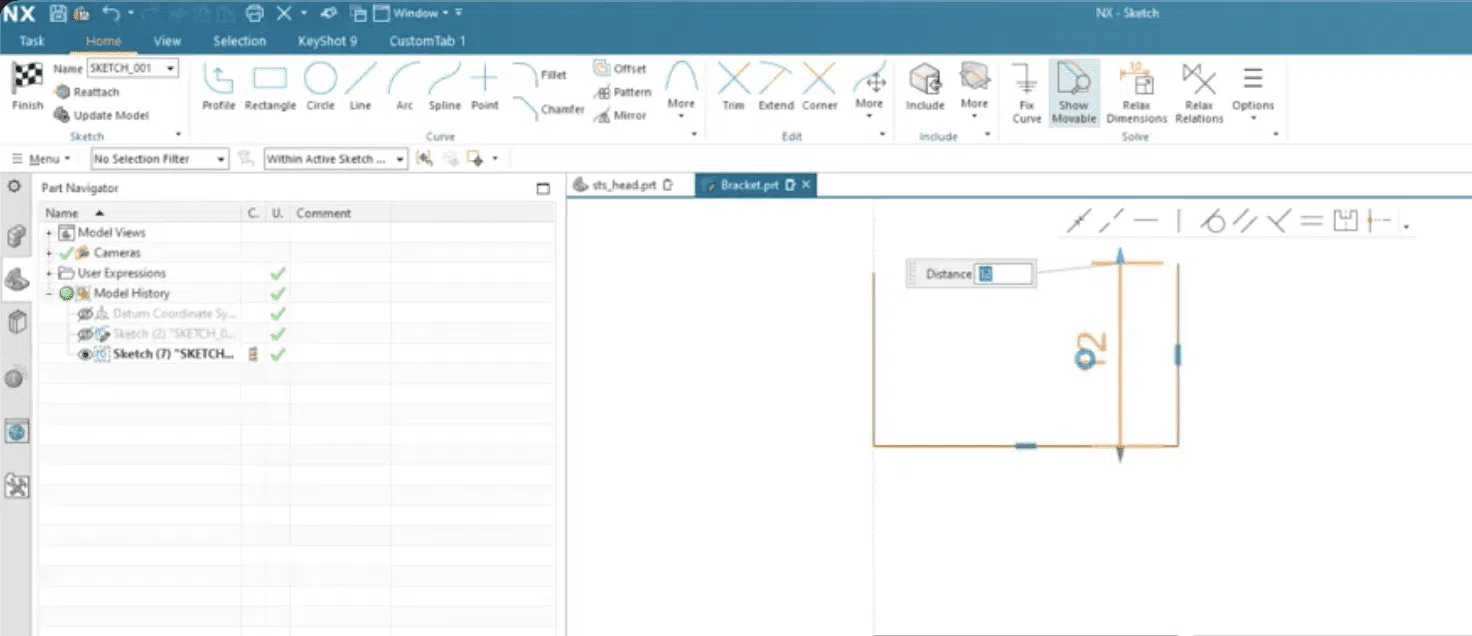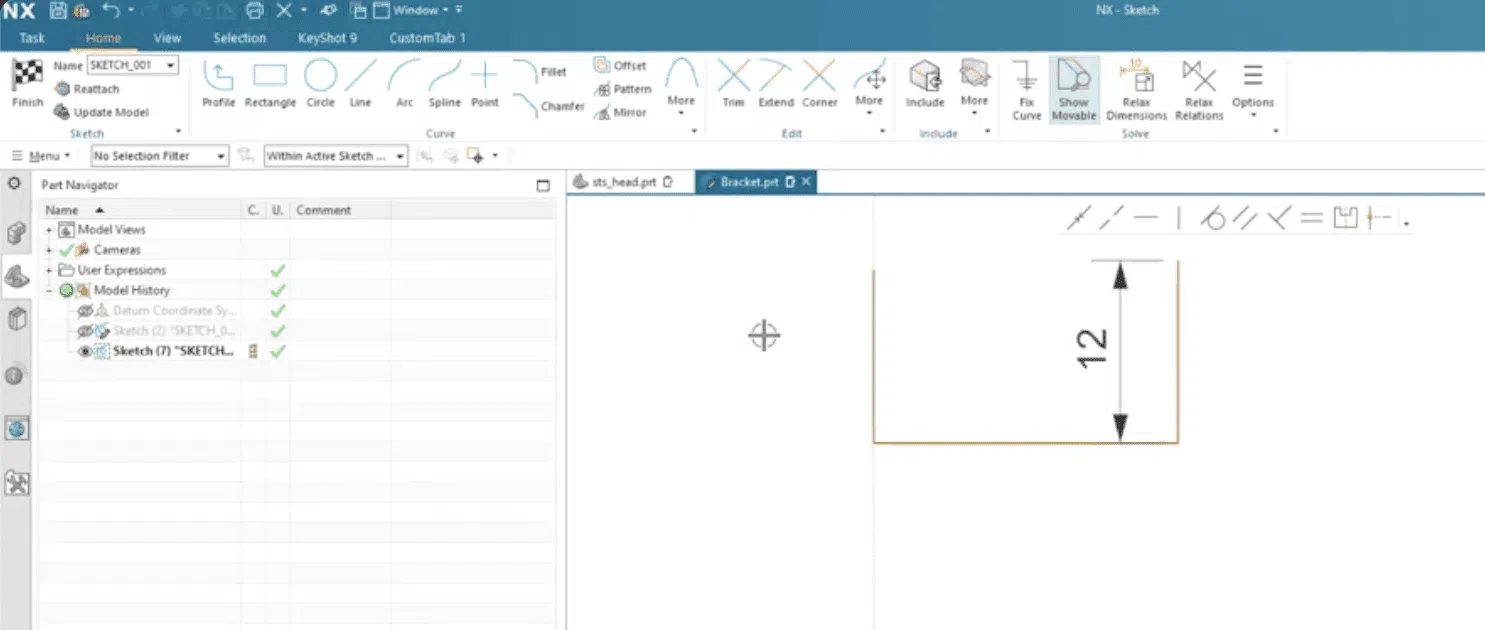 Creating Angles and Shapes
To create an angle, click on the edges you want to create an angle with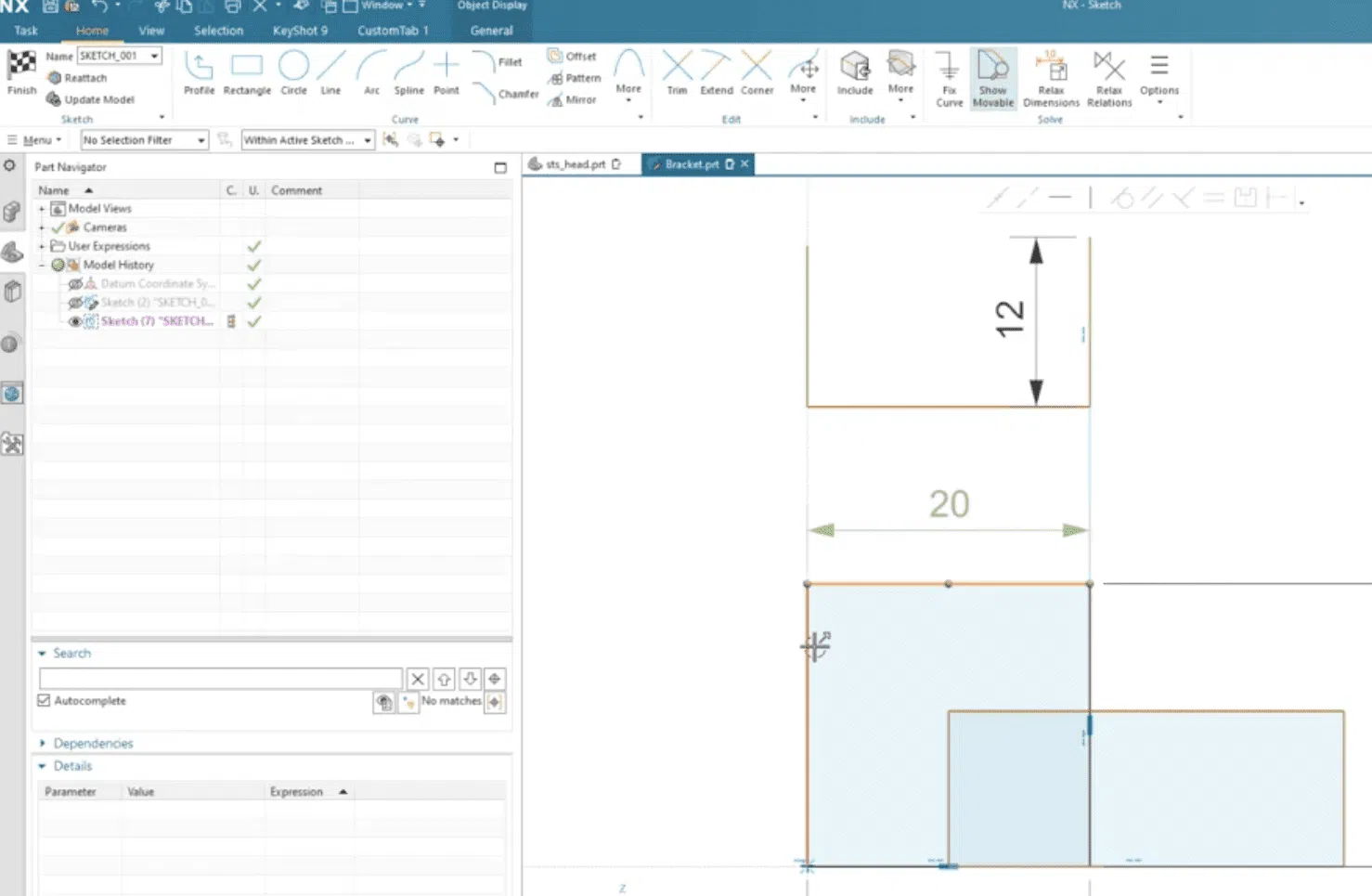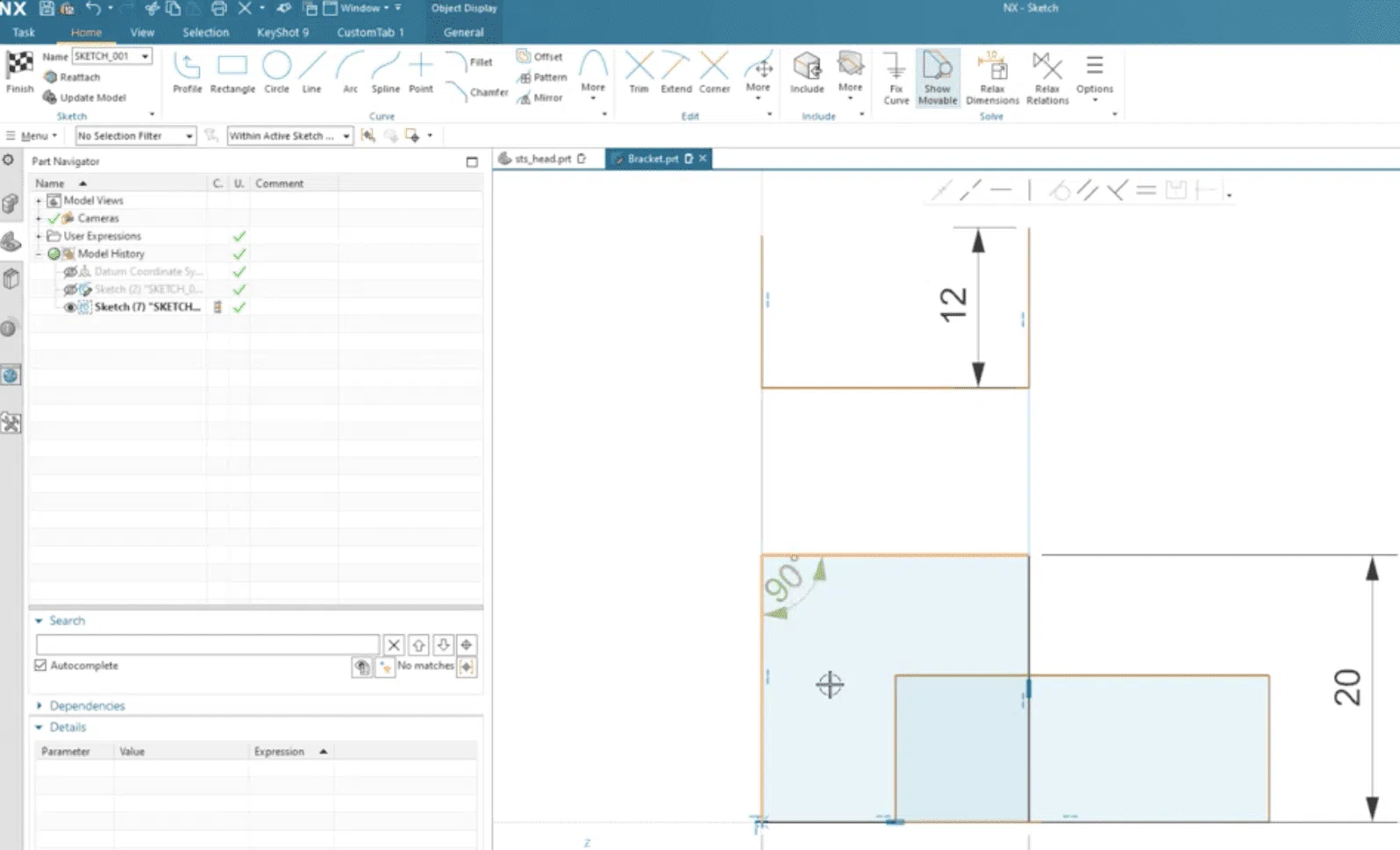 Now, you can quickly and easily interact with the geometry down below, while defining new dimensions at ease.
You'll also see that you have a vertical sketch axis, as well as a horizontal sketch axis down below. You can quickly utilize the two axes in space when you're creating your geometry.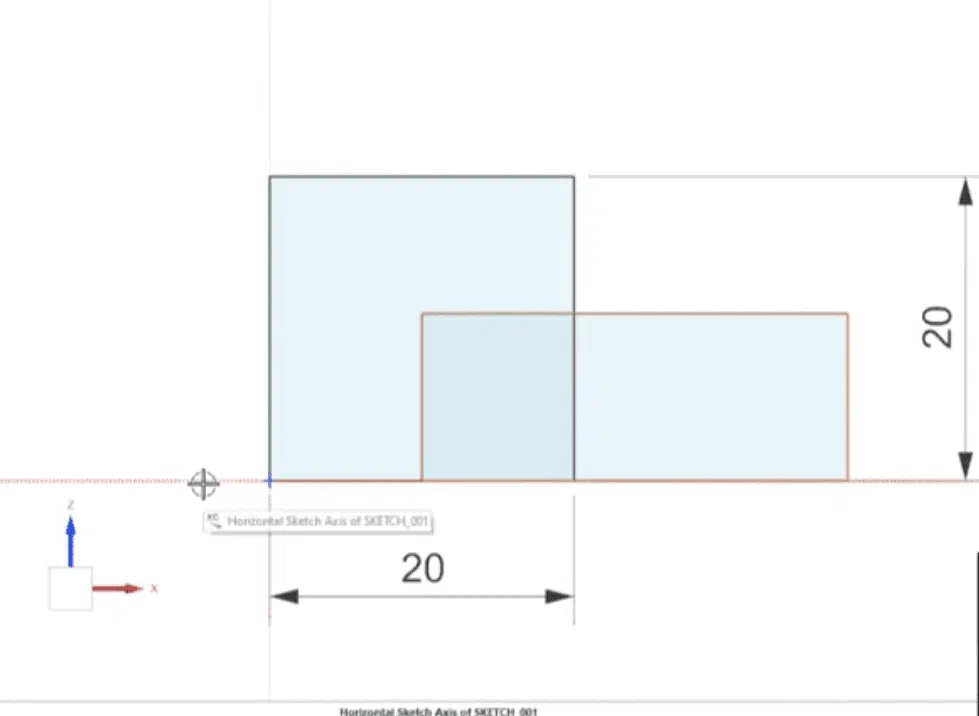 Go to the Home tab and select the circle shape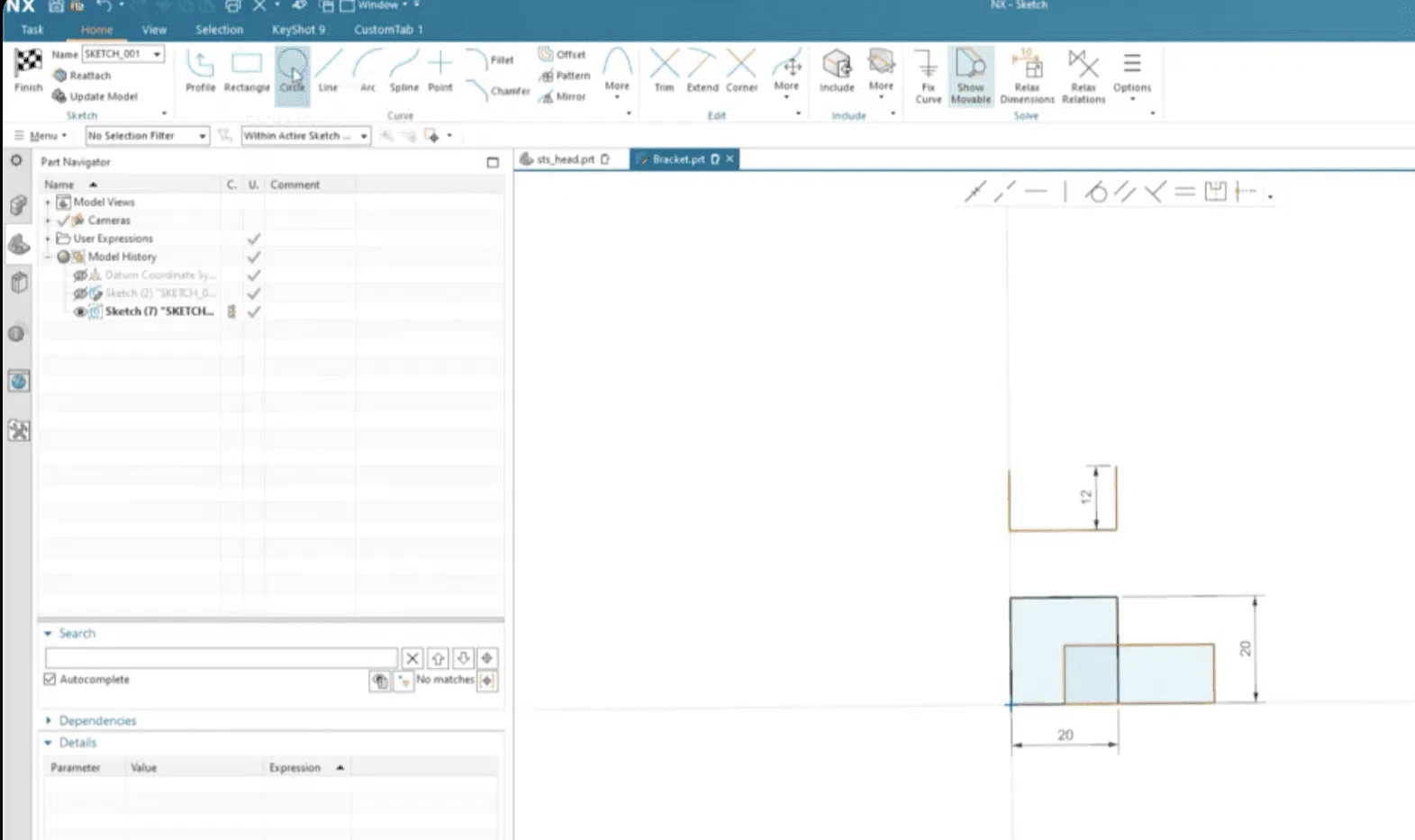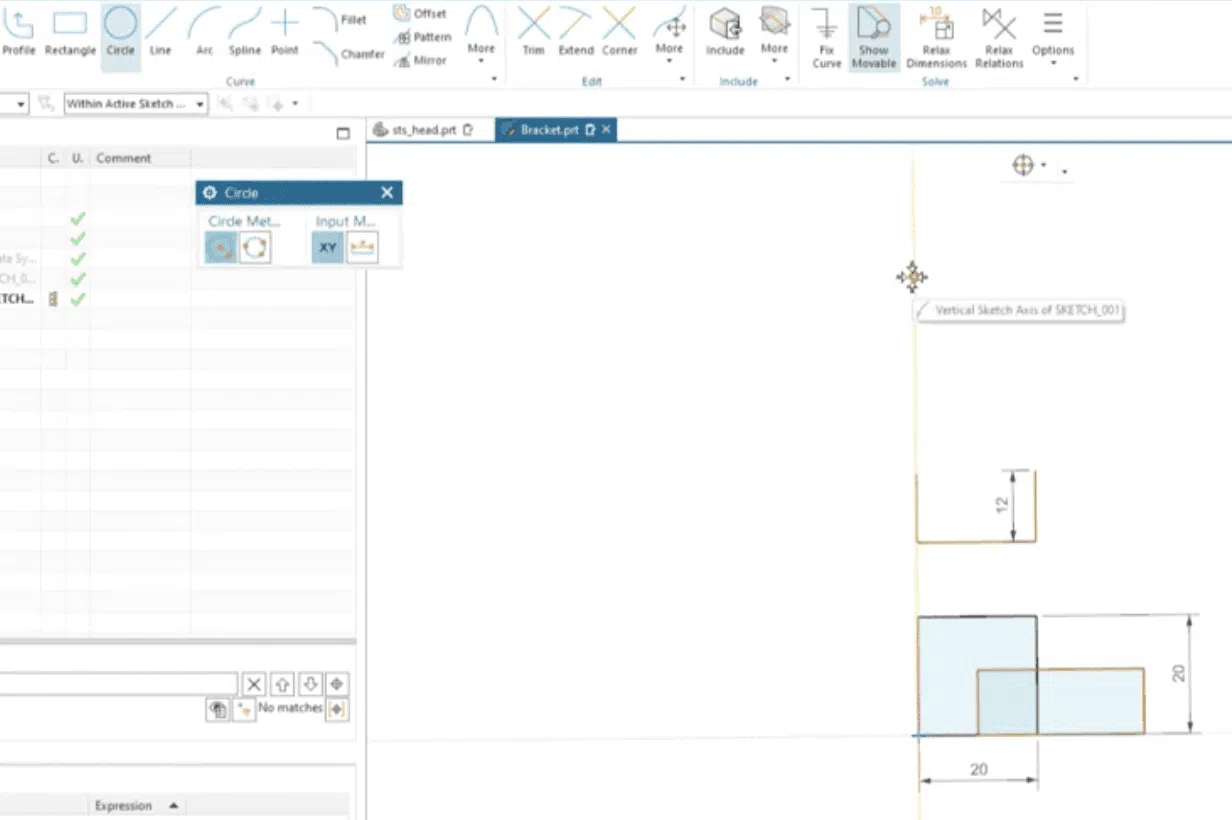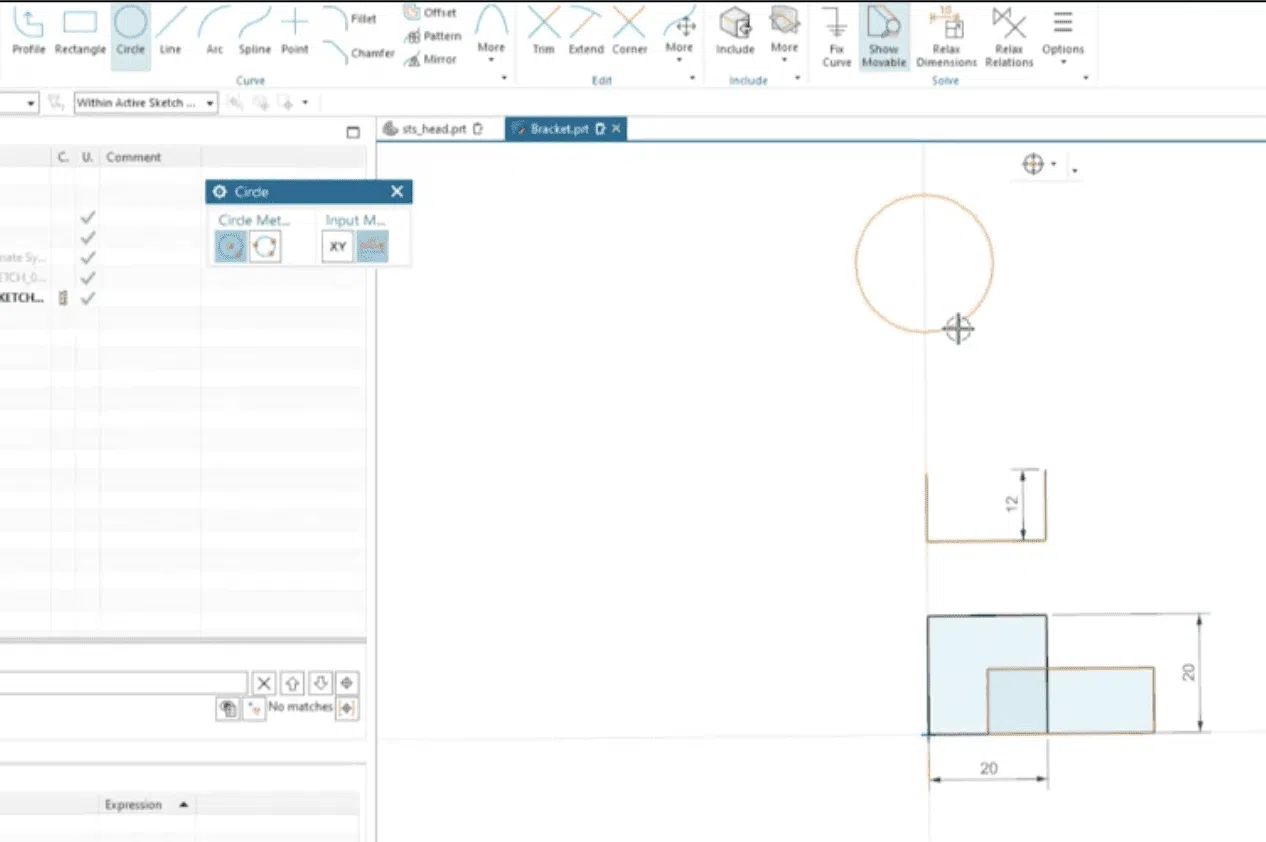 Now, you know that the center point of your circle is on the Y-axis. With the new NX Sketch User Interface, you can easily reference axes for different shapes.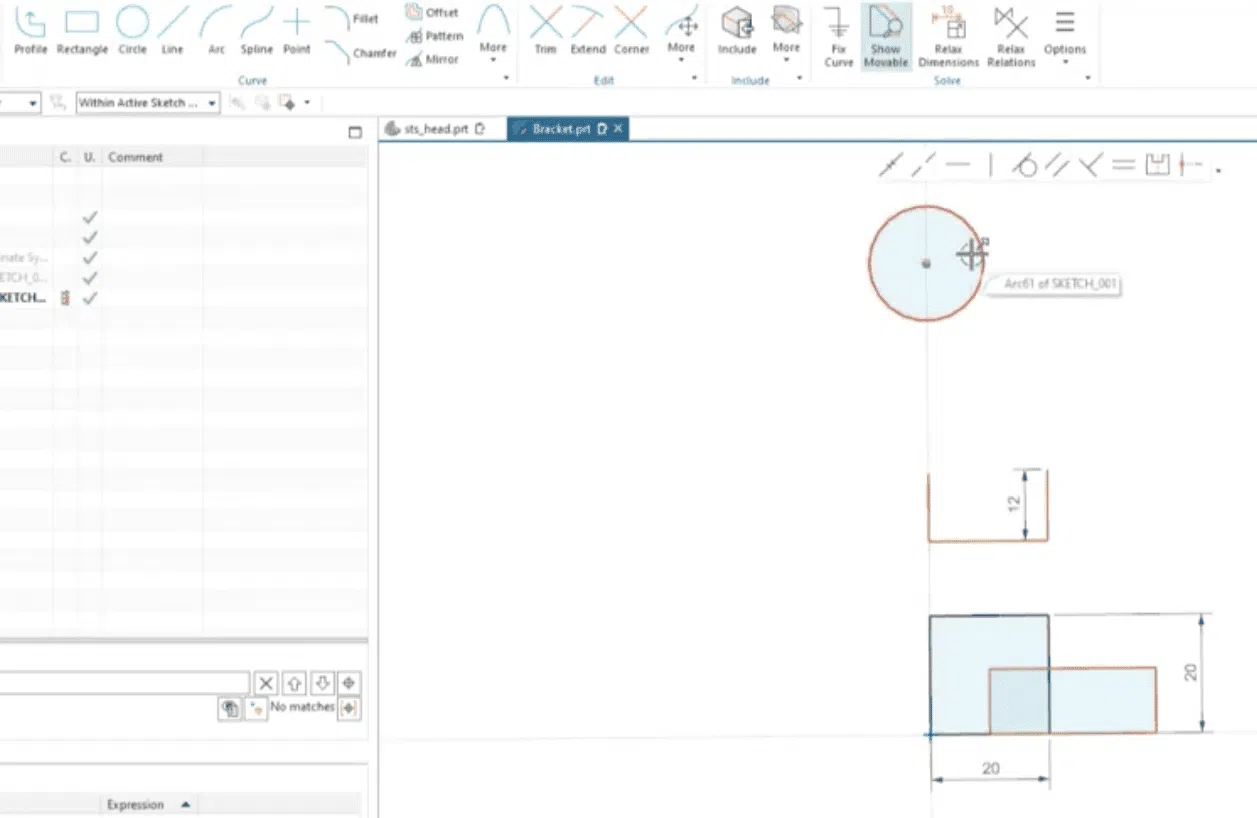 Sign Up for Our Newsletter!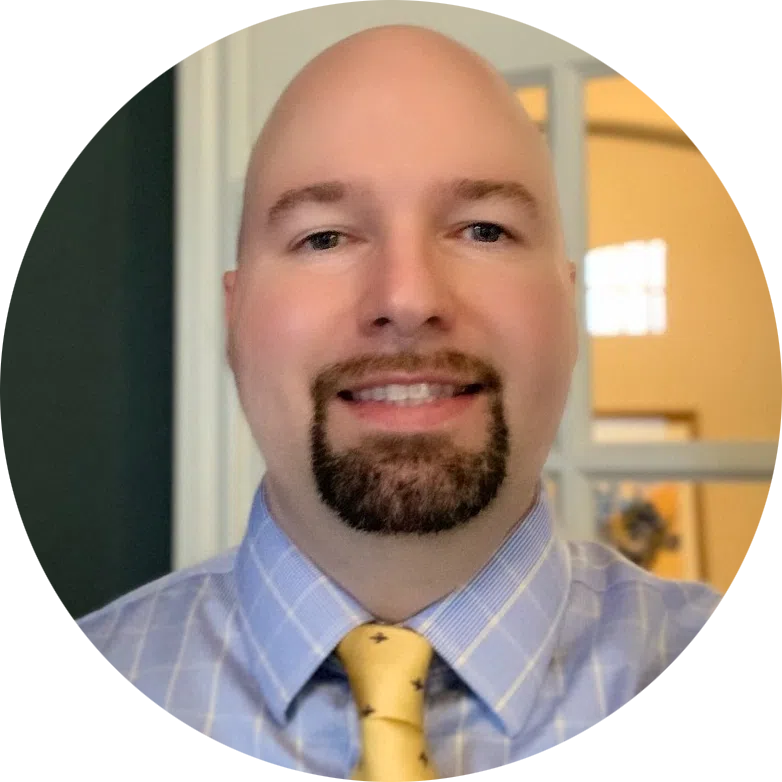 For over twenty years, Michael has worked first hand with NX in the aerospace and consumer goods industries, building skills like geometric dimensioning and tolerancing, 3D renderings, and computer aided product design in NX.