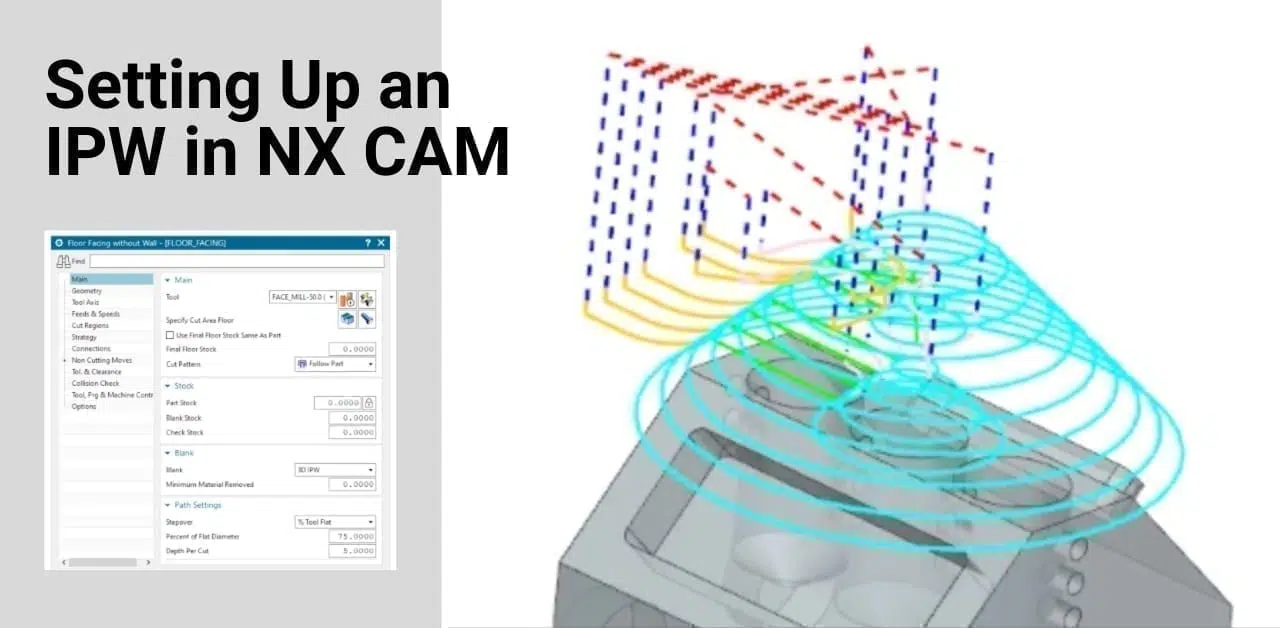 How to Set Up IPW in NX CAM
How to Set Up IPW in NX CAM
I recently presented and demonstrated how to work with and set up an IPW (In Process Workpiece) in Siemens NX CAM. In the first of 3 IPW tutorials, I'll be going through what IPW is, how it's used, and how to set it up.
What is IPW?
Most commonly referred to as IPW, In Process Workpiece is a facet model of the material removed from the stock defined within the workpiece. Each operation removes a portion of stock until you're left with the final part. It's mostly used to drive the creation of a toolpath.
Most parts can't be machined in one operation and will require a secondary (or even a third) operation. IPW can be transferred to subsequent apps as a flip app in the same profile, or it can be used on an entirely new setup.
In other words, you can go from a lathe to a mill and back to a lathe.
Setting Up the NX IPW View
The first thing we are going do is turn on the IPW Column under Operation Navigator.
In the Operation Navigator column, right click on the top bar, hover over Columns, and then select IPW.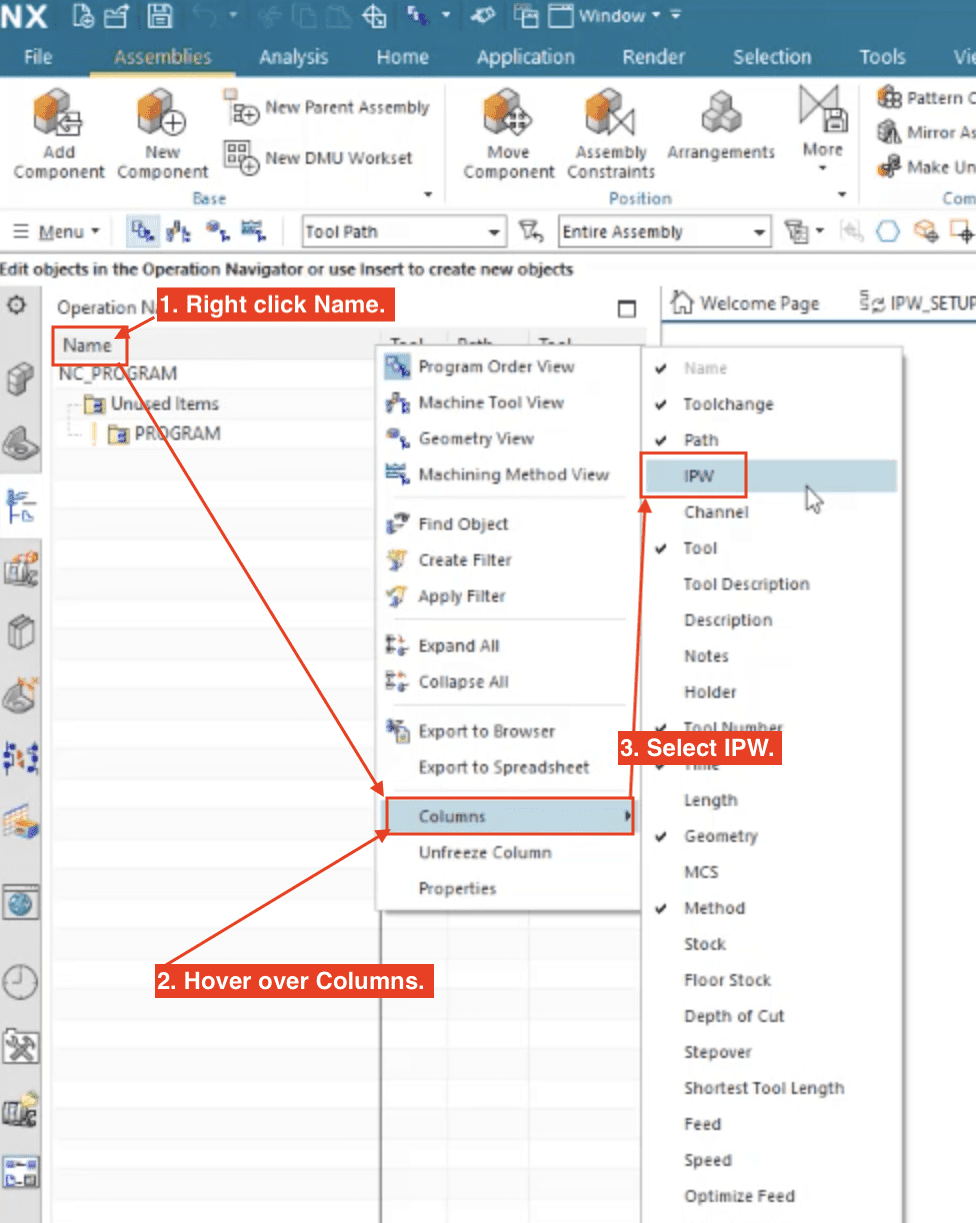 Now, the IPW is visible in the columns.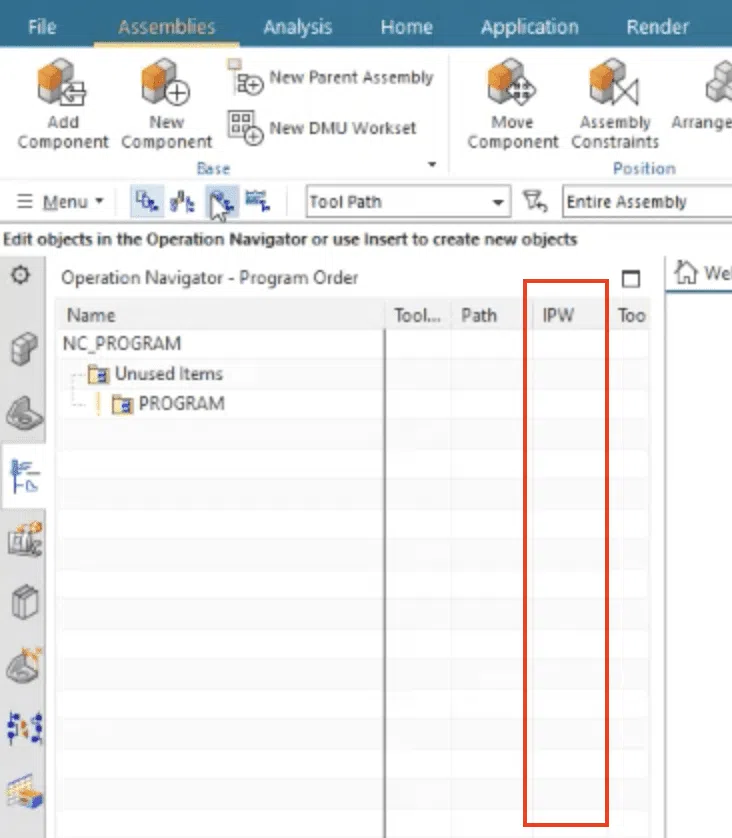 Next, select the Geometry icon to change the view to Geometry View.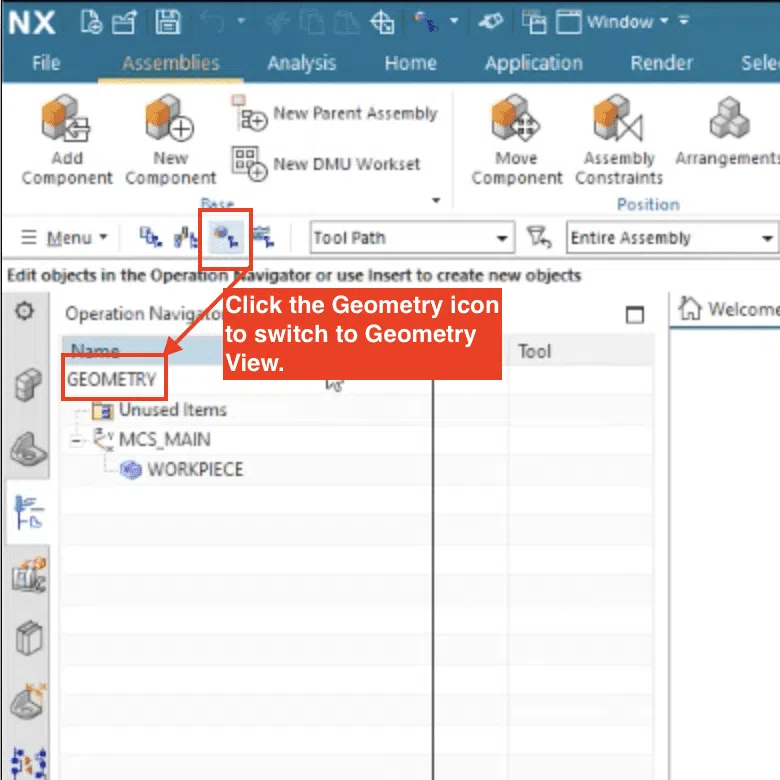 Right click on the Operation Navigator, hover over Columns, and select IPW.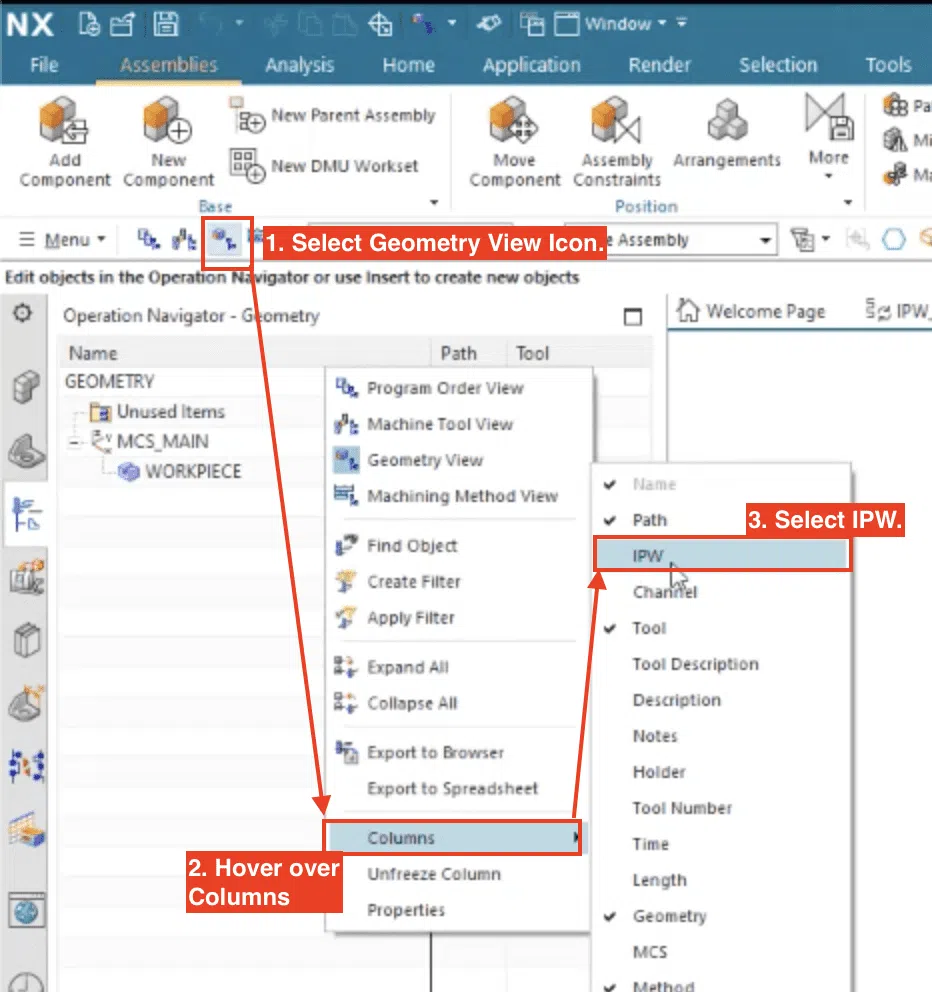 Viewing Workpiece Settings
Let's take a look at how we have our parts set up. Double click on Workpiece under the Operation Navigator. This will bring up the Workpiece box.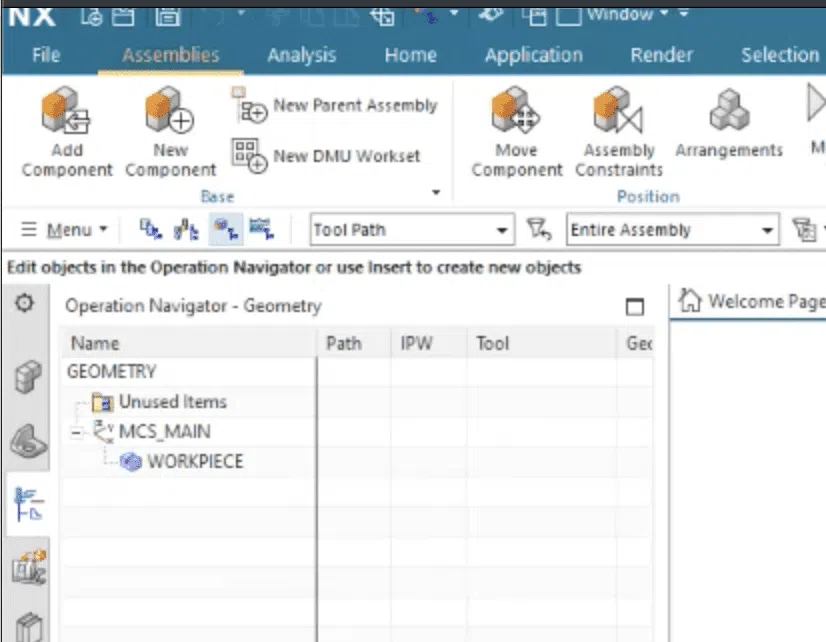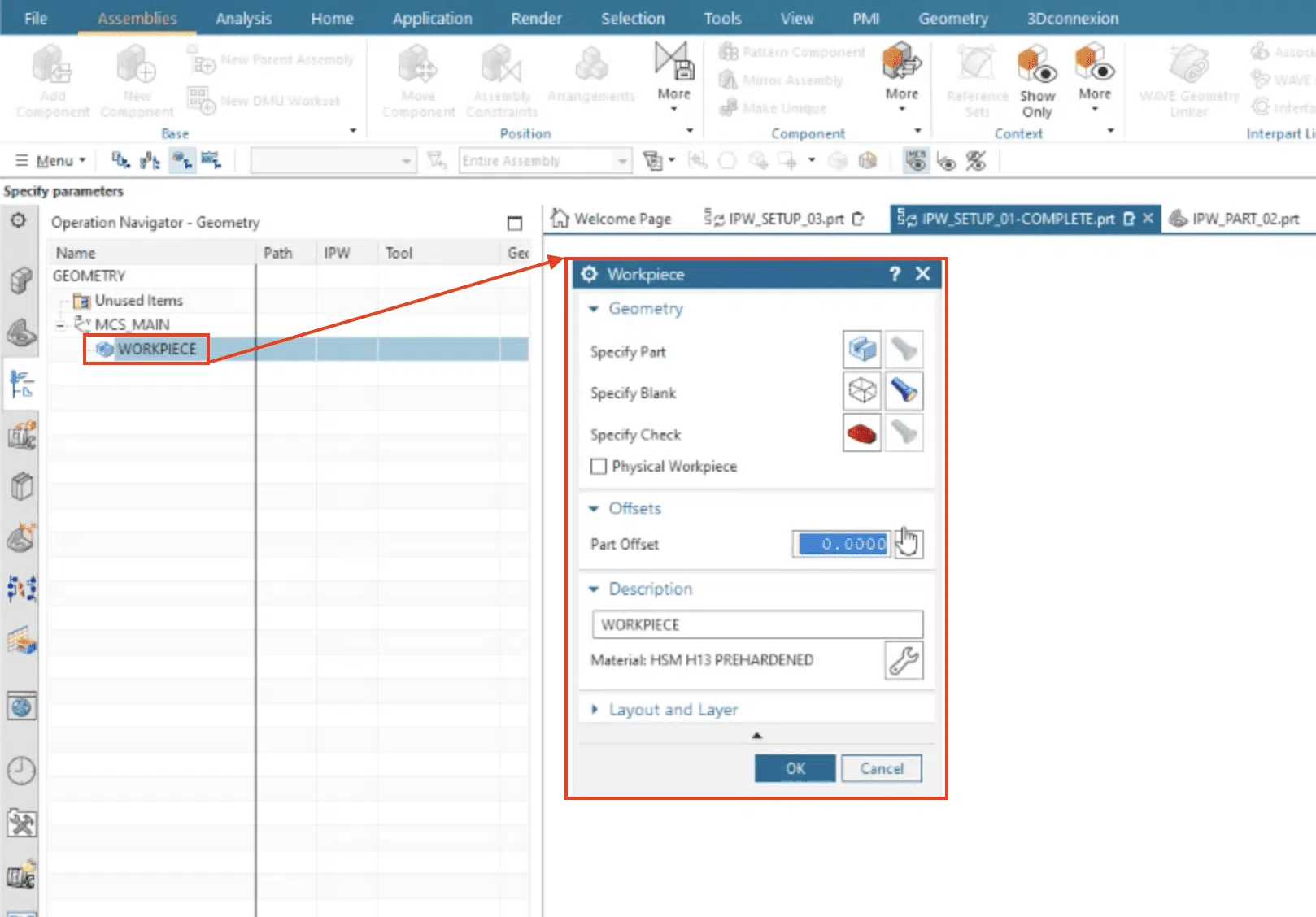 First, we'll Specify Part by selecting the first icon in the part column.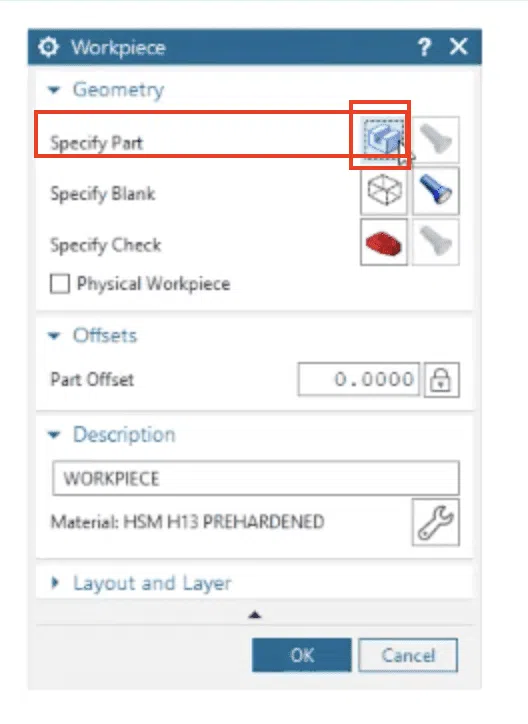 Select object in your part to define the blank.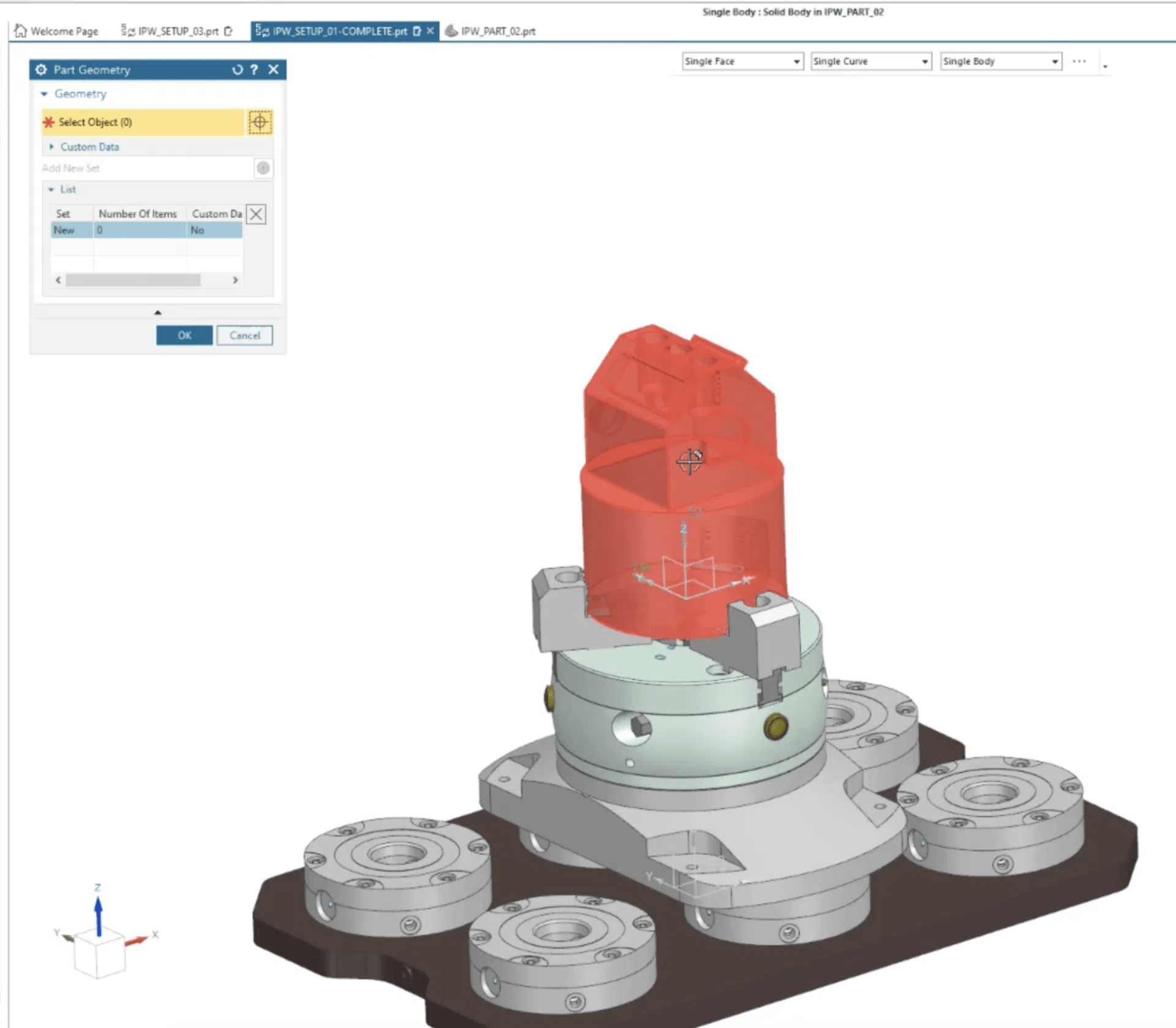 Since I already have a blank selected, I can preview it by selecting the flashlight icon. My blank is a piece of geometry I created – a cylinder with a cone on top.
This is to simulate more complex piece of geometry. It doesn't have to just be the bounding cylinder or a boundary block. It can be more complicated geometry – including a casting or a waterjet part.
Creating NX IPW Operations
Now that I better understand my part, we'll start creating some operations that will remove material.
To insert an operation, start by right clicking WORKPIECE in the Operation Navigator. Hover over Insert, and select Operation…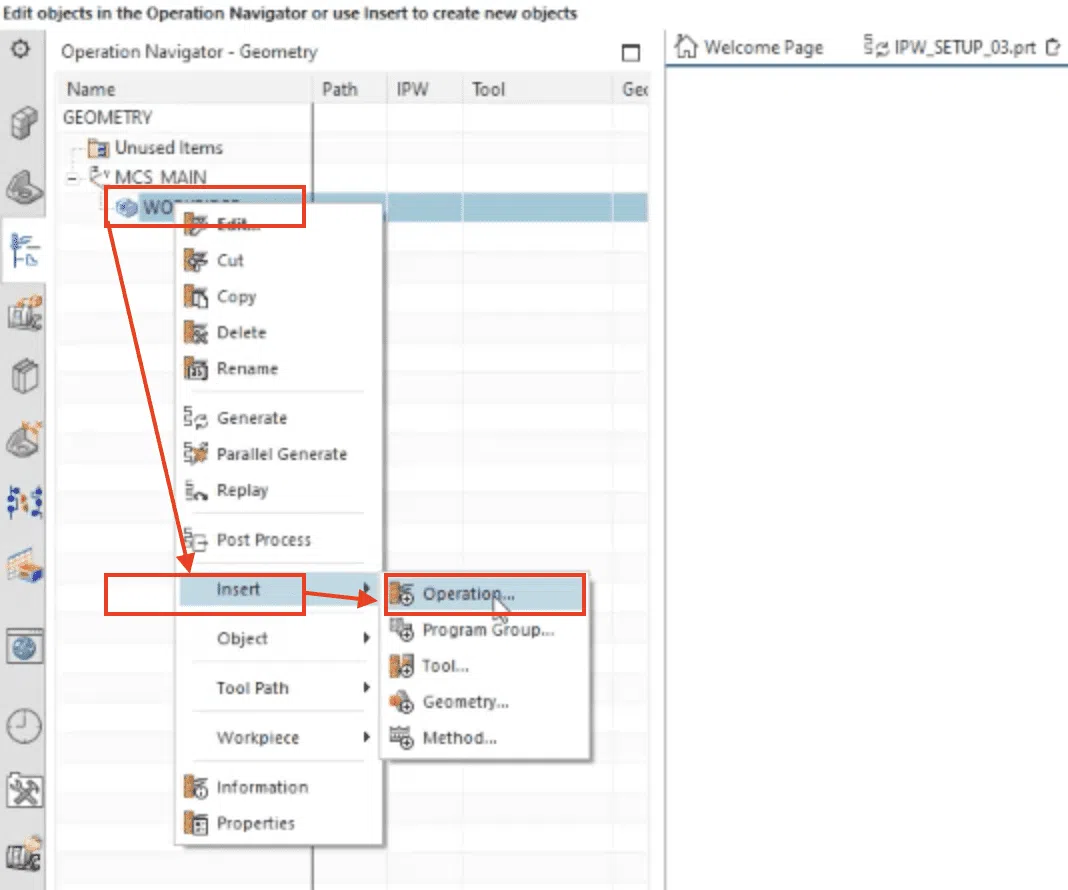 In this example, we'll create a floor facing Under Operation Subtype, click the FLOOR_FACING icon. Then, select FACE_MILL in Tool options.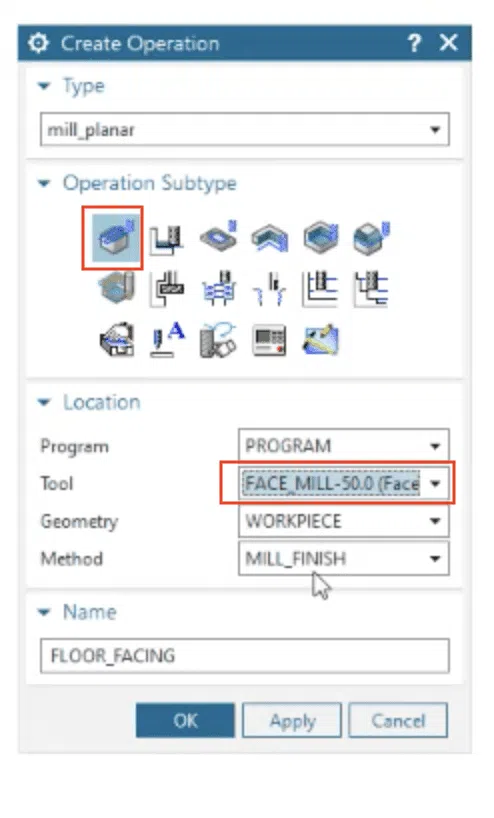 As you can see, 3D IPW is turned on. All we'll need to do is select the Specify Cut Area Floor icon to select a face on the part. Press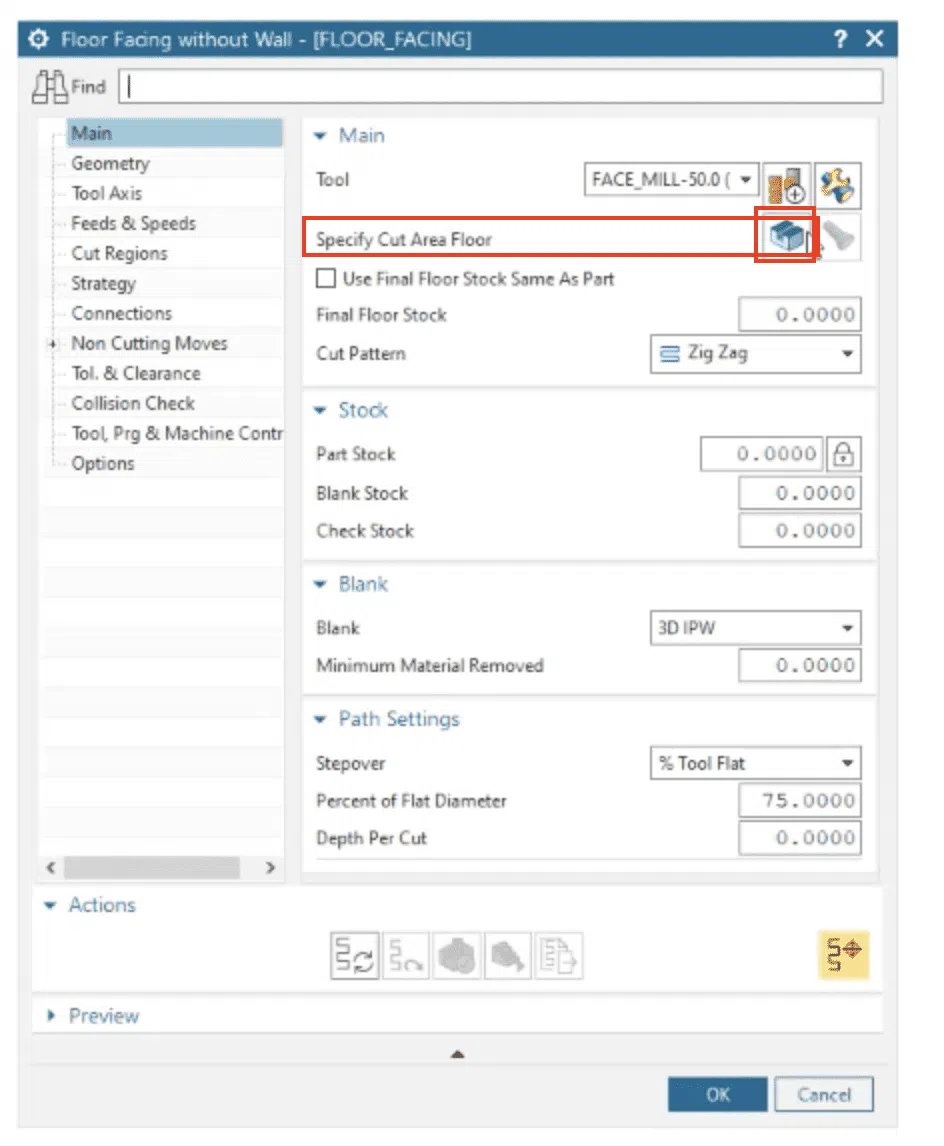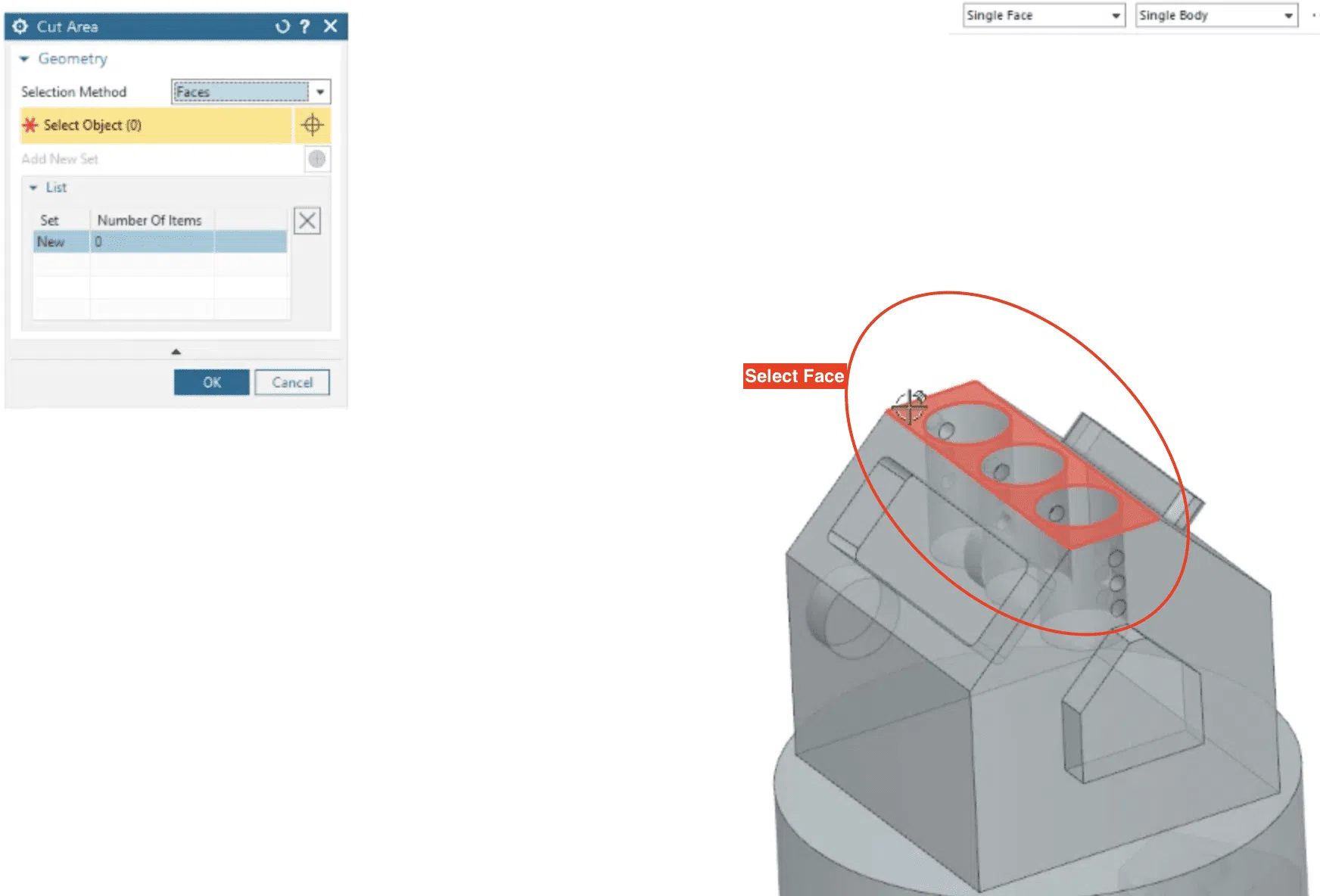 On the left hand column, select Cut Regions. Change the First Pass Overhand to 55.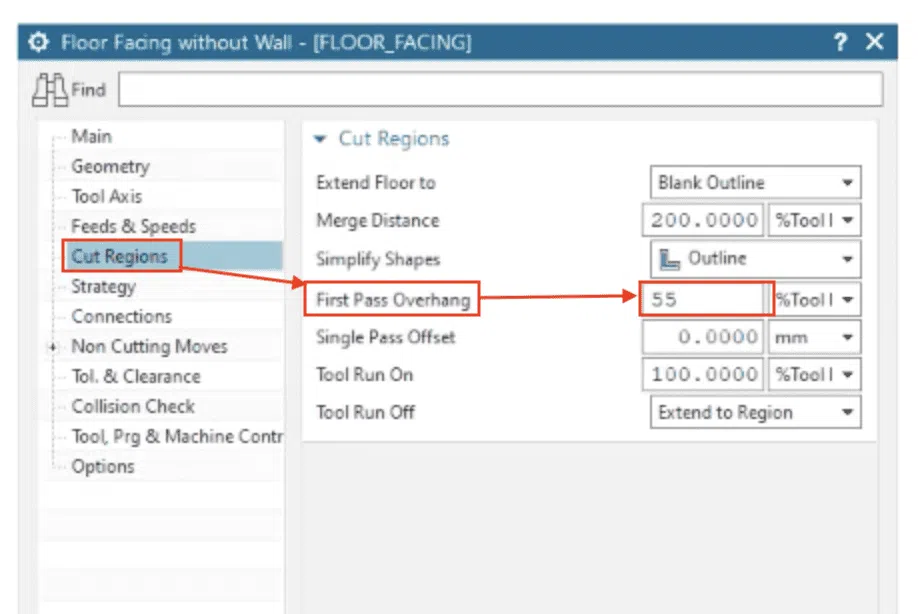 Click on Main on the left hand column. Under Path Settings, change Depth Per Cut to 5mm. Then, select the Generate button under Actions.
As you can see, the cut pattern is currently in Zig Zag. Instead of this, I want to change the setting to follow part.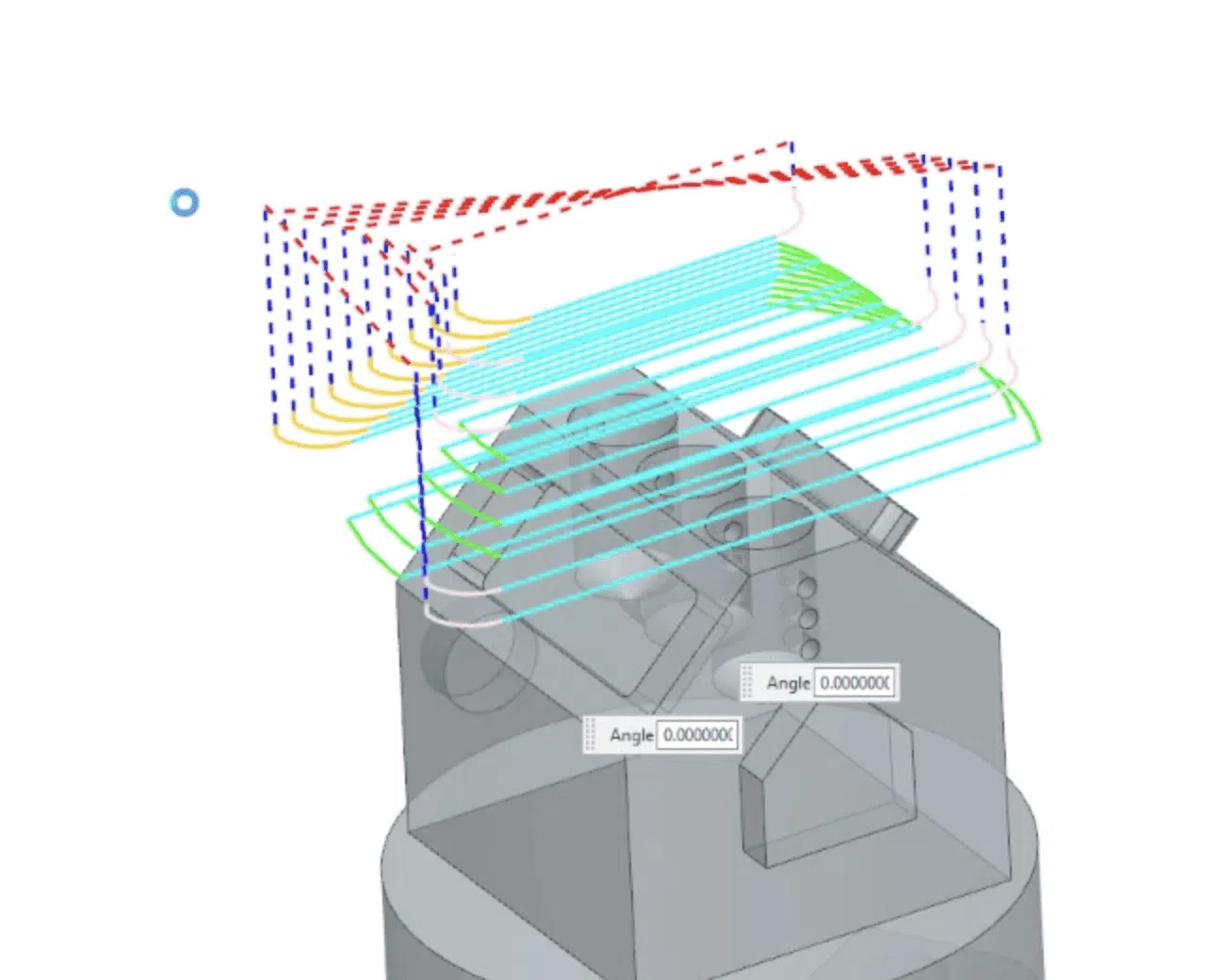 To change the pattern, select Follow Part in the Cut Pattern.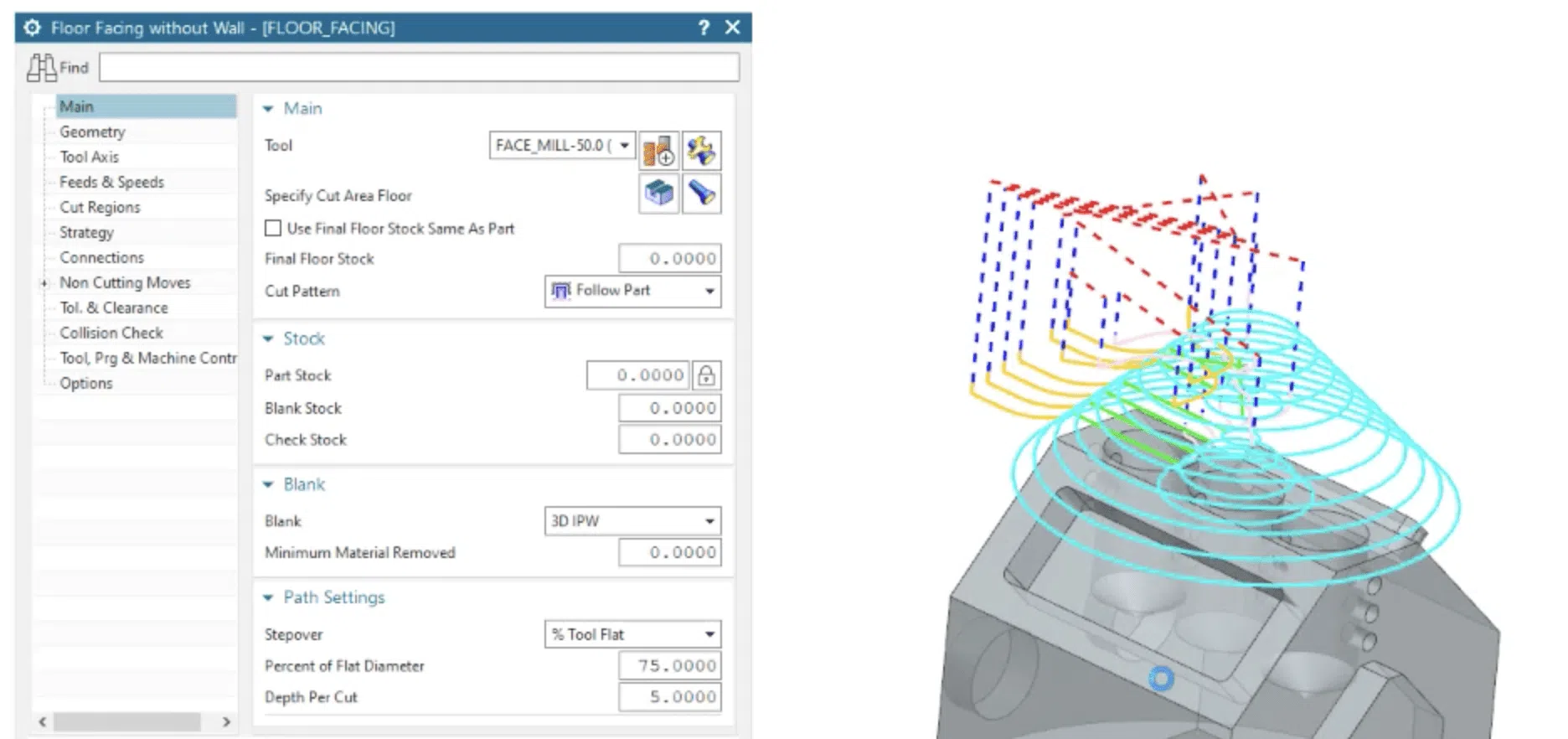 Now, we're circling around the top of the cone. If we take a look at the toolpath, you can see that the toolpath is driven by our blank geometry.
Under Actions, select the Toolpath Press OK.

Use the control icons under Animation Speed to view the toolpath.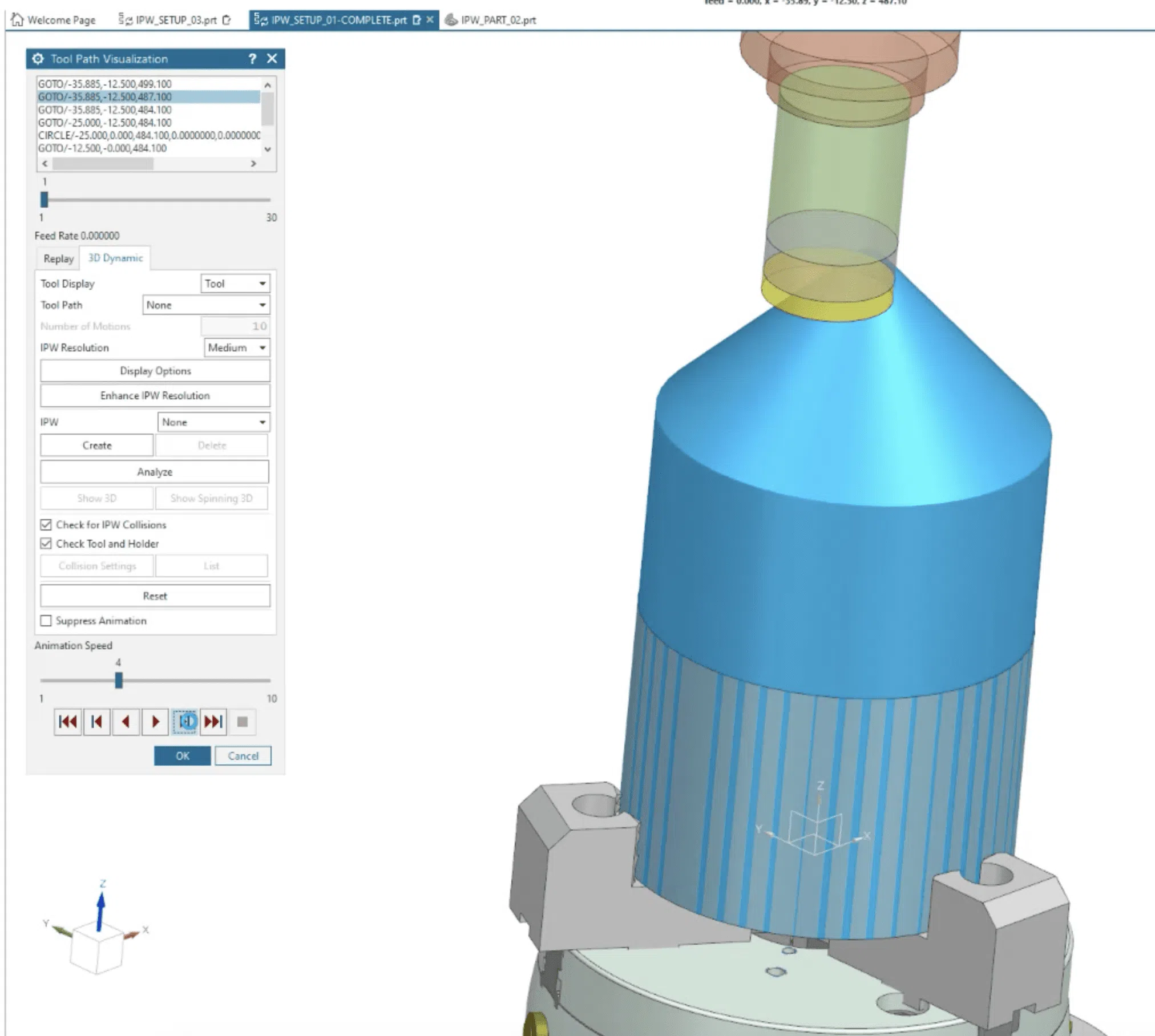 You'll see that it's expanding those circles as it goes down the part. Press OK when finished.
Display the Resulting IPW
Now that we have a toolpath created, we have the Display Resulting IPW button. If clicked, you'll see the same thing that we just saw in the 3D Dynamic Verify.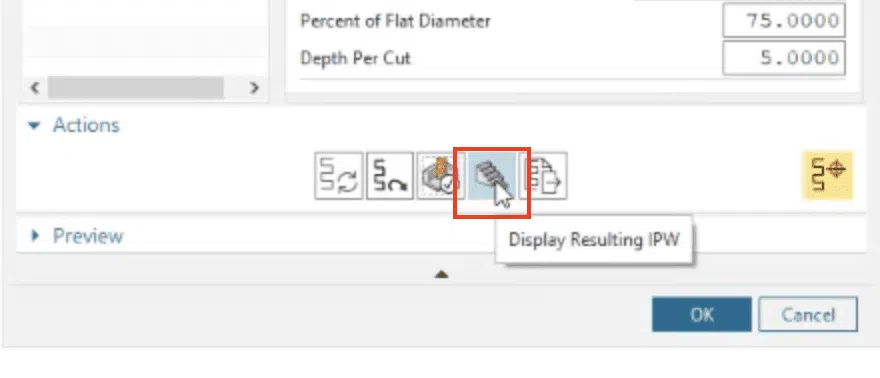 Press OK. The IPW display will stay on.
To watch my full NX CAM IPW session from NX University Spring '21, feel free to take a look at the official Session Rewind.
Sign Up for Our Newsletter!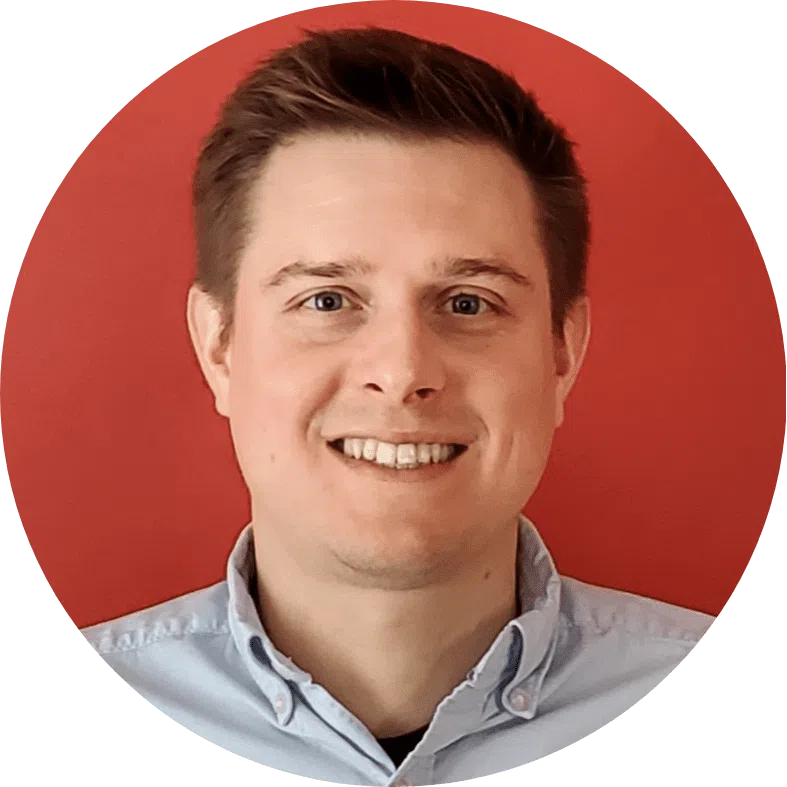 Hi, I'm Collin, and I'm a CAM Engineer at Swoosh Technologies. For over 15 years, I've programmed various 3-, 4-, and 5-axis machine tools, as well as multi-channel mill turn machines. My experience in the manufacturing industry has given me insight and knowledge in mold making, high volume production, and process improvements.