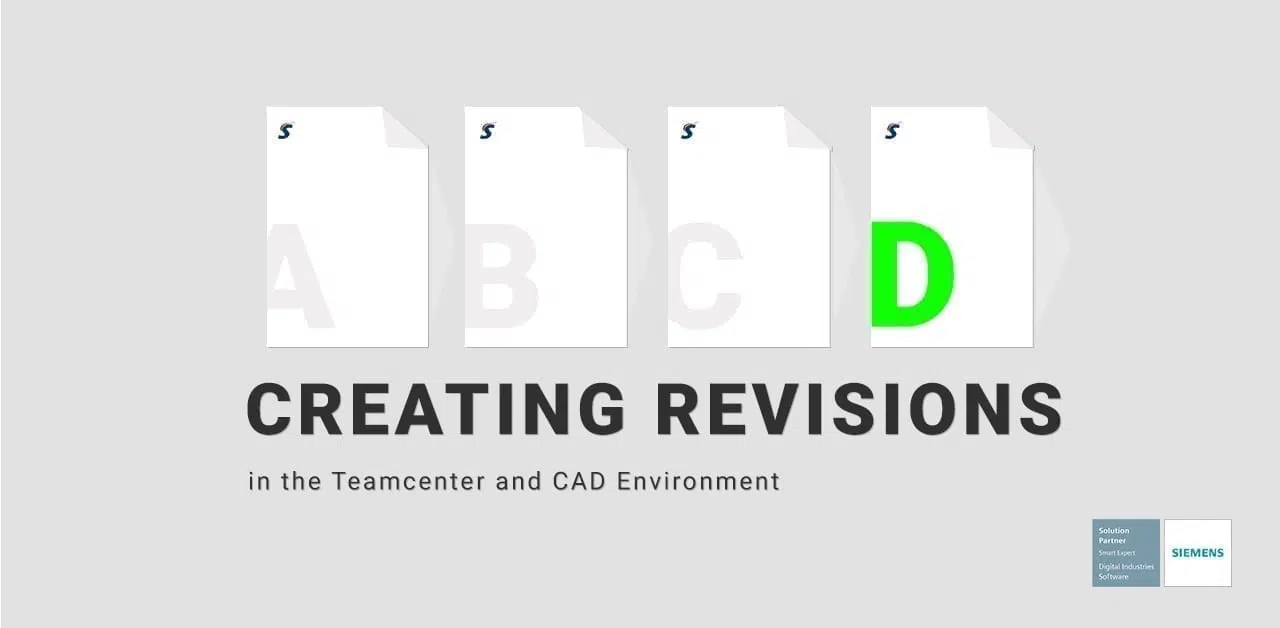 How to Create Revisions in Teamcenter
How to Create Revisions Using Teamcenter in NX and Solid Edge
If you've opted out to create revisions using Teamcenter, then you're more than likely aware of the amount of work required to keep them all up to date. Some of these tasks include:
Where was the part used in an assembly or assemblies?
What drawings need to be revised?
Is the file being viewed on my computer the latest file?
Fortunately, it's actually pretty easy to create revisions in Teamcenter or even in your CAD environment. We'll take a look at two methods you can use to create revisions efficiently. The first method is done in NX, while the second is in Solid Edge.
Creating New Revisions in NX
On the left hand column (Home), select the revisions that you'd like to revise.
Leveraging Impact Analysis to Revise Parts in Teamcenter
There is a Display tab called Impact Analysis. When selected, it will trace all of the assemblies and sub-assemblies that are currently using the file. In my example, you'll see that 000270 is currently being used in my NX Dump Truck Assembly and my Axle Assembly. If needed, we have a complete list of linked assemblies that could get revised.

NX Revision
Launch the part file NX. You'll notice immediately that the file is read only.
Hover over Files -> Save -> Save As. In the dialog box, you'll be able to customize the revision name. As always, rename your revision based on your company's standards. In this instance, I will set the rev names to alphabetical levels. Under the Item Revision column, let's add B. Press OK to continue.
You'll notice a new Item Revision: 000270/B has been created. Close out your new NX Rev B file and head back to Teamcenter.

After refreshing your Teamcenter view, the Item 00270 will now show a Rev A and a Rev B Item Revisions. Teamcenter went ahead and created a new data set for your newest revision. Any modifications made to Rev B will be on its own data set, keeping the Rev A dataset intact. When the part is revised any other assemblies or subassemblies (that are still Work-In-Progress) will update with the new Rev B Item Revision. Any precise or released assemblies (and subassemblies) will retain the original link to the Rev A Item Revision. Any modifications made to Rev B will be on its own data set.
Pretty easy, huh?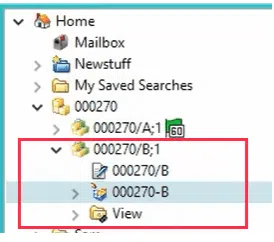 Creating a New Revision in Solid Edge
This method is just as simple as Method 1. The only difference is where we create our revision. Instead of revising parts in NX we will do this in Solid Edge. Let's start in the Teamcenter environment.
On the left side panel (Home), navigate over to the Item Revision you will be revising. Select it to see the contents on the right-side Summary Tab.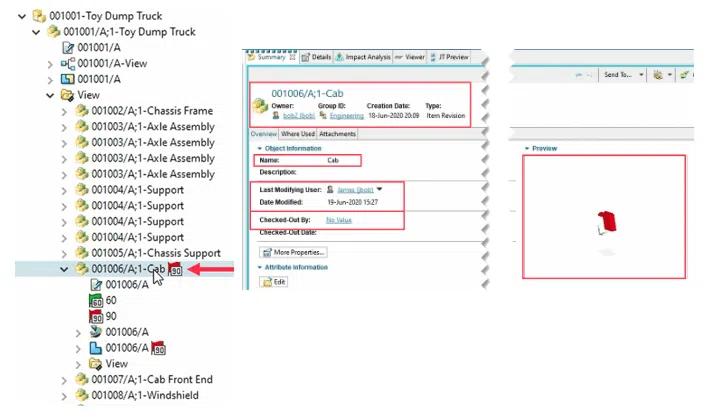 Notice the red flag to the right. When this is present, it means that particular revision has been obsoleted since the latest release. To review the part's change history, double click the Item Revision, and the Item will load in a new tab. In this example, 0001006-Cab has seen at least 3 revisions.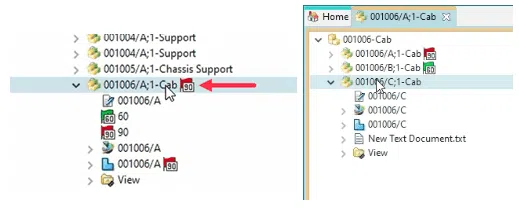 Now, I'll double click the latest revision (001006-Cab/C) to open the part up in Solid Edge.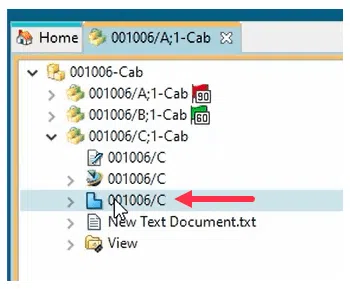 Once opened, select the Teamcenter tab. All of the things you could do in the Teamcenter environment can also be done in here, including an Impact Analysis. Under the Teamcenter tab, select Where Used. This will bring up a popup box that shows you where the part is currently being used. (Notice in this example, this part is not being used in any assemblies or draft files.)
To create a new revision, select Revise under the Teamcenter tab. A popup box will appear with revision settings. To modify the data, simply double click and modify. Once you're ready, select Perform Action.
You'll now see the part is revised to 001006/D;1-Cab.
Pretty easy, huh?
Subscribe for More Hacks and Tutorials
Subscribe for More Hacks and Tutorials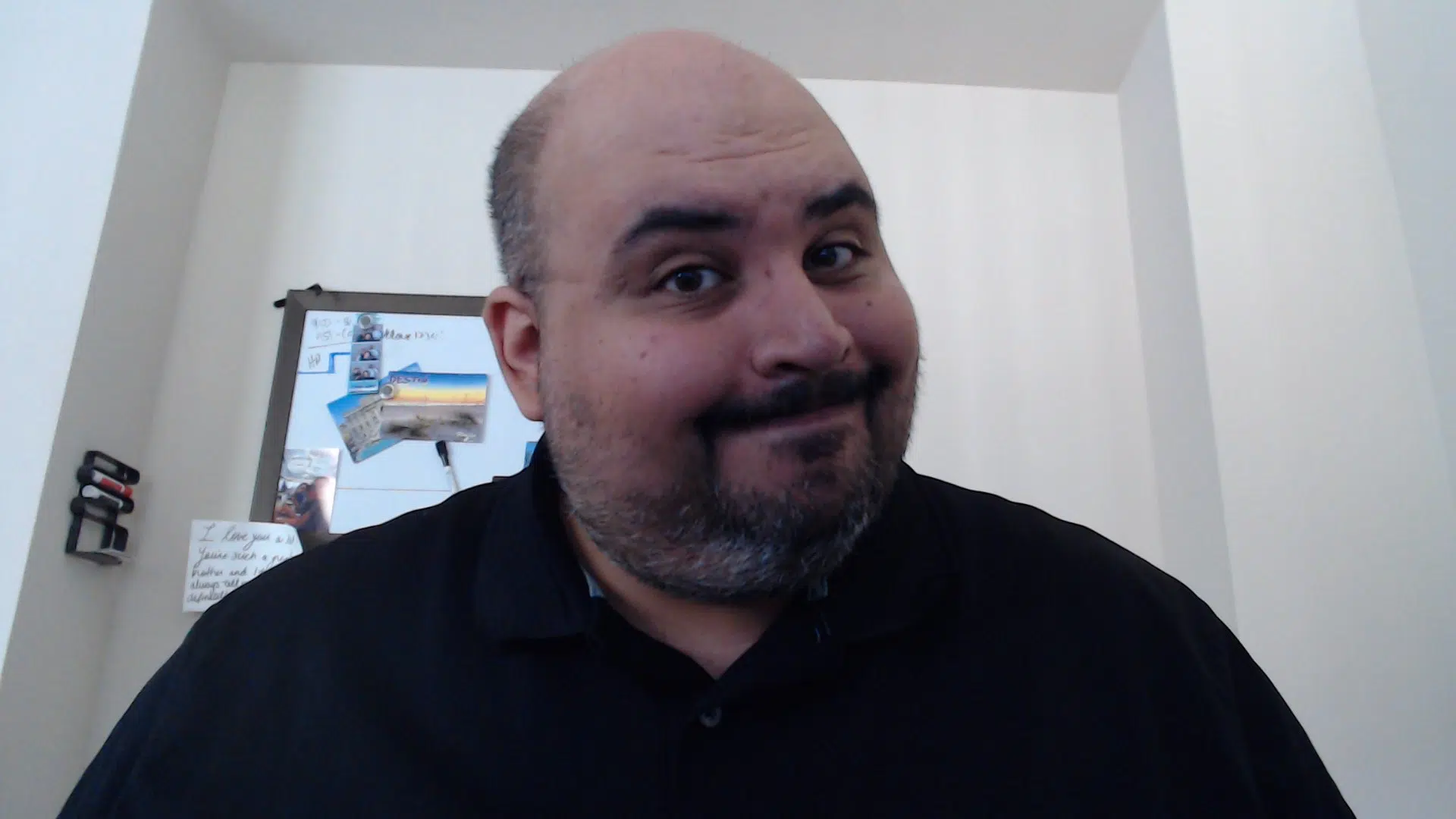 Hello, my name is Sam and I am an Application Engineer with expertise in Solid Edge and Teamcenter here at Swoosh Technologies. My goal is to help people utilize digital design and data management programs to create more efficient, time, and cost-saving processes for others.