https://www.youtube.com/embed/MOZKxfdnSBs?autoplay=1&wmode=transparent&autohide=1&showinfo=0&rel=0
How to Insert a DWG into Solid Edge
How to Insert a DWG into Solid Edge
Need to insert your DWG into Solid Edge? Importing your DWG file into Solid Edge is an easy process to do. In today's CAD tutorial, I'll walk you through the process in Solid Edge.
Setting Up a New File for your DWG File
Open up Solid Edge and create a New file.
There are various types of part drawing type templates you can choose from. In this instance, we're focusing on ANSI. Select ANSI inch on the left panel. Then, select a .dft file in the center panel. Hit ok.
Drag and drop an existing sample drawing into Solid Edge.
You will now see an outlined preview of your drawing in red. Select the drawing and hold as you move to the desired location. Click outside the drawing to deselect.
Your DWG file has been successfully inserted into Solid Edge. Easy, huh?
Hiding the Background in the Drawing Sheet
At times, you may not want to keep the original background in your drawing sheet. This can easily be accomplished by modifying your sheet settings.
On the bottom left of your view, notice there are 2 tabs – one labeled Sheet 1. Right click and select the Sheet Setup option.
In the Background tab, you can toggle on/off whether you'd like to show or hide the background. In this example, we will toggle off the background option by unchecking the show background box.
Save.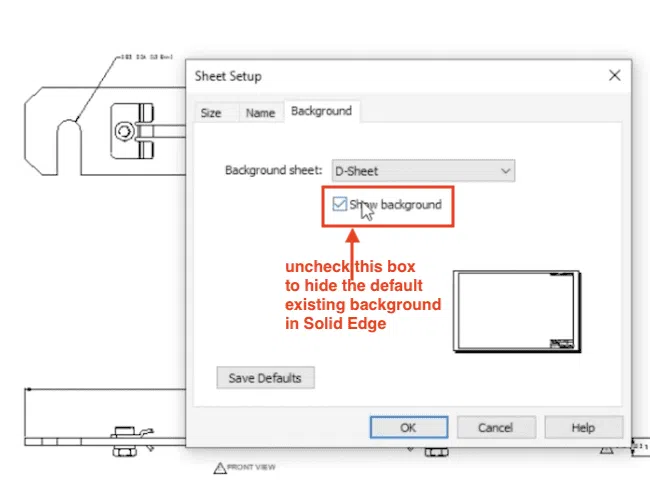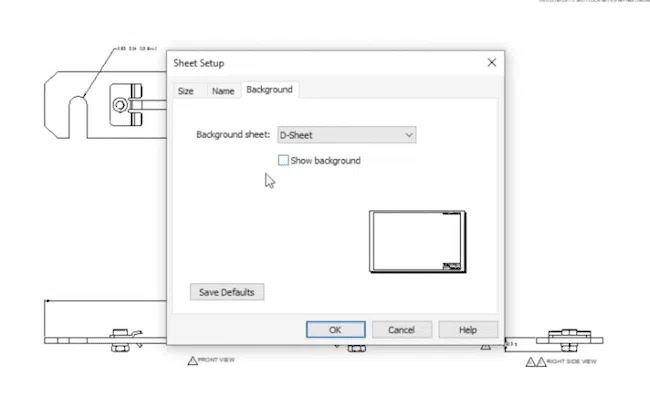 Rescaling the Sheet to Your Imported DWG File in Solid Edge
You may have noticed there is a difference in your sheet dimension. While we're in sheet setup settings, we can make readjustments to ensure proper sizing. If you are unsure about what sheet size to set it as, follow these next few steps.
Let's start with toggling the Show Background back on. Select ok.
You should see the default background in the sheet again. On the bottom right corner, you'll notice the size of your imported .dwg file. In this example, our .dwg file is a C size.
At the bottom tab (sheet 1), right click and open up the Sheet Setup.
Select the size tab.
In the Standard dropdown field, select C wide (22in x 17in).
Before you save your settings, don't forget to toggle off the background in the background tab if you want to hide it. After making your preference, hit ok to save.
To align your drawing in the sheet, simply select your part drawing. At the bottom left, drag the corner to the edge of the sheet.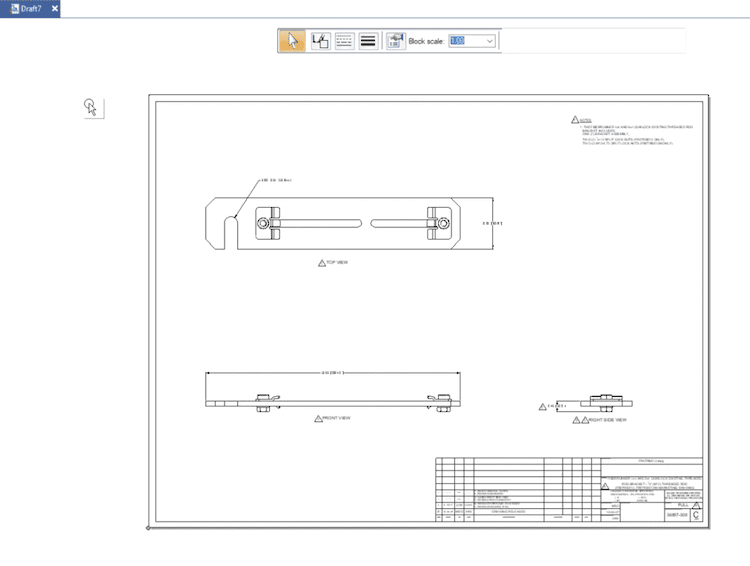 Breaking Up Your Inserted Drawing Template
When you insert a .dwg file, the entire drawing is grouped together. Fortunately, breaking up the drawing into its own element is simple.
On the sheet, select your drawing. Rightclick, and select Unblock to convert into elements.
Hover over one of your elements. Your drawings have now been converted and are ready for work.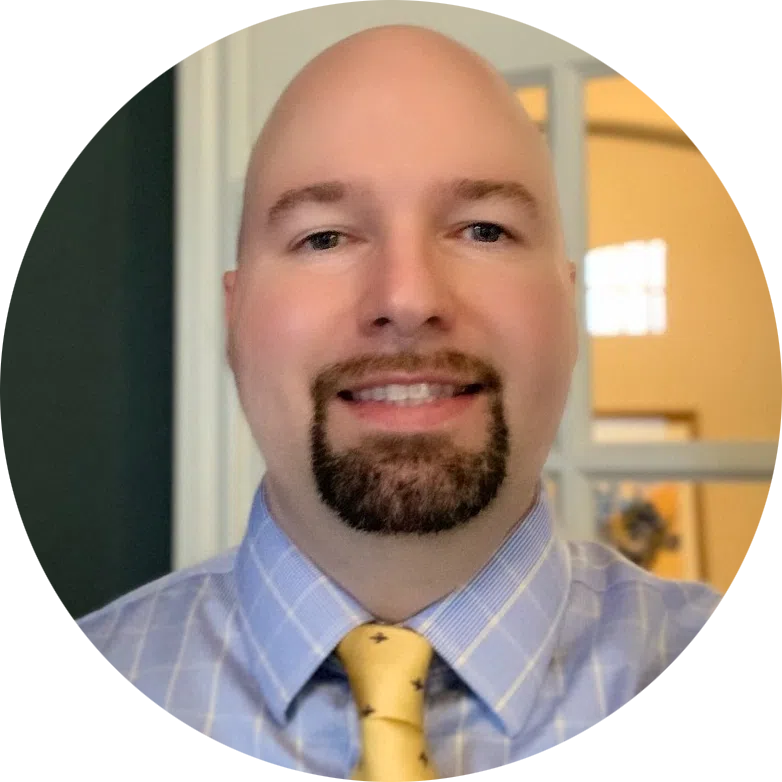 For over twenty years, Michael has worked first hand with NX in the aerospace and consumer goods industries, building skills like geometric dimensioning and tolerancing, 3D renderings, and computer aided product design in NX.