Sheet Metal Tips
Tips For Sheet Metal Design in NX
Maintaining manufacturability while designing within the sheet metal application brings a unique set of challenges. Here are 5 sheet metal tips to ensure complex designs are done quickly and correctly.
Top 5 Tips for Sheet Metal Design in NX
Adjust the global parameters before starting. Some of these settings include the default sheet metal thickness, bend radius, and neutral factors. Of course, they can be adjusted while designing when using specific features, but this will be insure ensure the most accurately calculated flat patterns.

File > Preferences > Sheet Metal
Leverage the sheet metal design tools. Examples include dimples, cutouts, louvers, beads, solid punch (and many more). These specialized tools can make the component design much more robust, especially when making changes–which is bound to happen. The tools require simple sketch inputs and specific setting which allow for quick feature creation.
Using contour flange opposed to multiple standard flanges in a row. Simple is always better, and having many features based off others can lag update times when making changes or creating flat patterns. It is also easier to be more accurate when using a sketch that is perpendicular to the bend direction.
Use mirror feature/body and pattern feature. When editing the original feature, all the others will update. The model tree will be much simpler, and a good amount of time will be saved. This goes hand in hand with the standard modeling environment–so use these time saving features in sheet metal design as well!
Verify complex bend features. When analyzing a part for manufacturability, using tools such as the flat solid, bend and unbend can be ver helpful to make sure the design won't fail. See Flat Solids in NX for a specific tutorial to sue that feature. Also covered in that blog is the flat pattern tutorial, as well as a tutorial that walks through how to properly bring it to the drawing sheet.
For more tutorials like Tips For Sheet Metal Design in NX, check out our library of articles, or check out our YouTube Page for even more!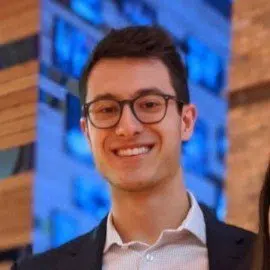 Dominic's approach with CAD software is influenced by his heavy background in mechanical engineering. With his career beginnings at Eastman Machine to providing his expertise at Calspan to joining the top tech team at Swoosh, he offers fellow NX CAD engineers best practices in 2D design, concept layout, additive manufacturing, and structural design modifications.