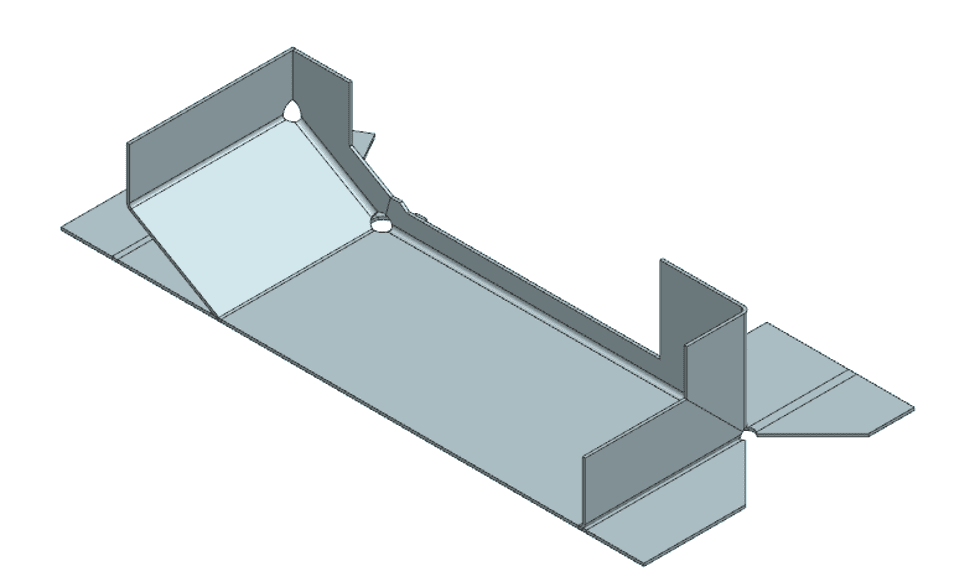 Flat Pattern Templates and Flat Solids in NX
Flat Pattern Templates and Flat Solids in NX
Often in design, you need to take sheet metal parts and make flattened out views of them for templates. In this week's blog, I'll be looking at the process of going from part to flat pattern, then exporting it, and creating a flat solid from the pattern.
Creating a Flat Pattern in NX
When working with sheet metal in NX, the flat pattern is created as another part view.
First, select Flat Pattern from the Flat pattern group of the Home tab.
Select the upward base face that will be the foundation for the pattern. Then you will be able to adjust additional curves, corner properties, and hole properties from the global values if necessary.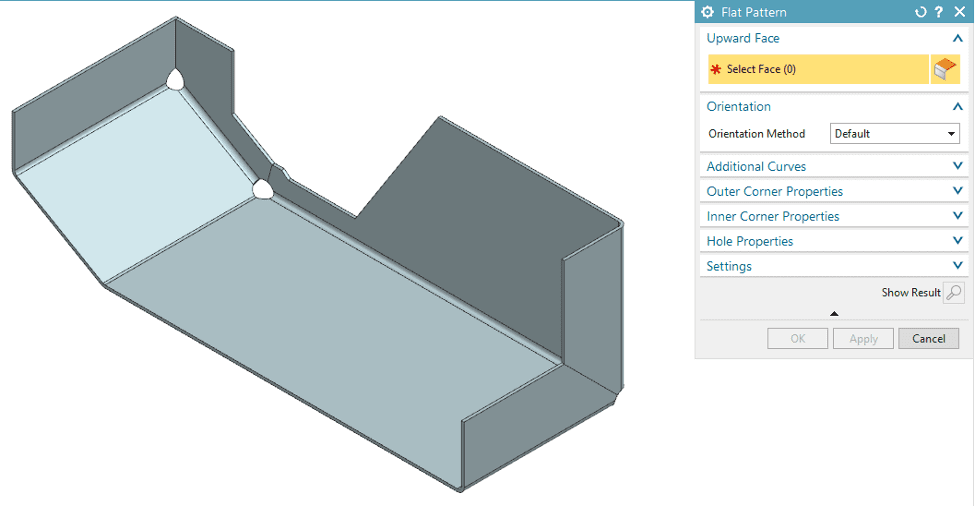 Then select OK. The following message will appear:

Expand the model views and double click to see the flat pattern view.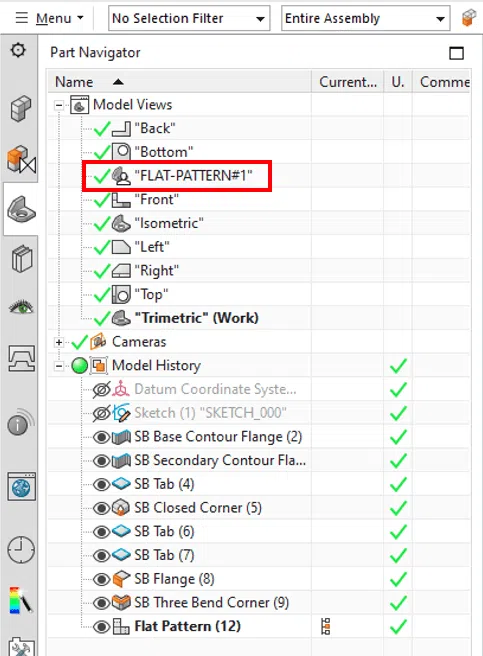 Here's the view for this component:
At this point, the bend sequence can be adjusted in order to assure the sheet metal is bent in the proper order.
Click Bend List in the more tab in the flat pattern group to open up the list of all the bends. Adjust the order with the up and down arrows.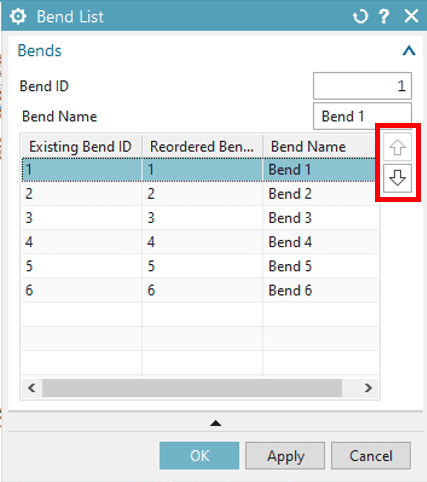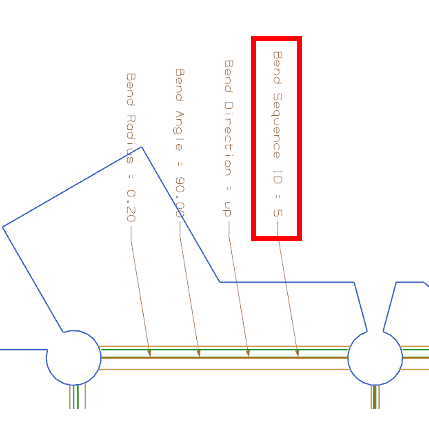 Exporting a Flat Pattern in NX
To export it, select Export Flat Pattern from the Flat Pattern drop down. The Flat Pattern feature from the part feature tree must be selected.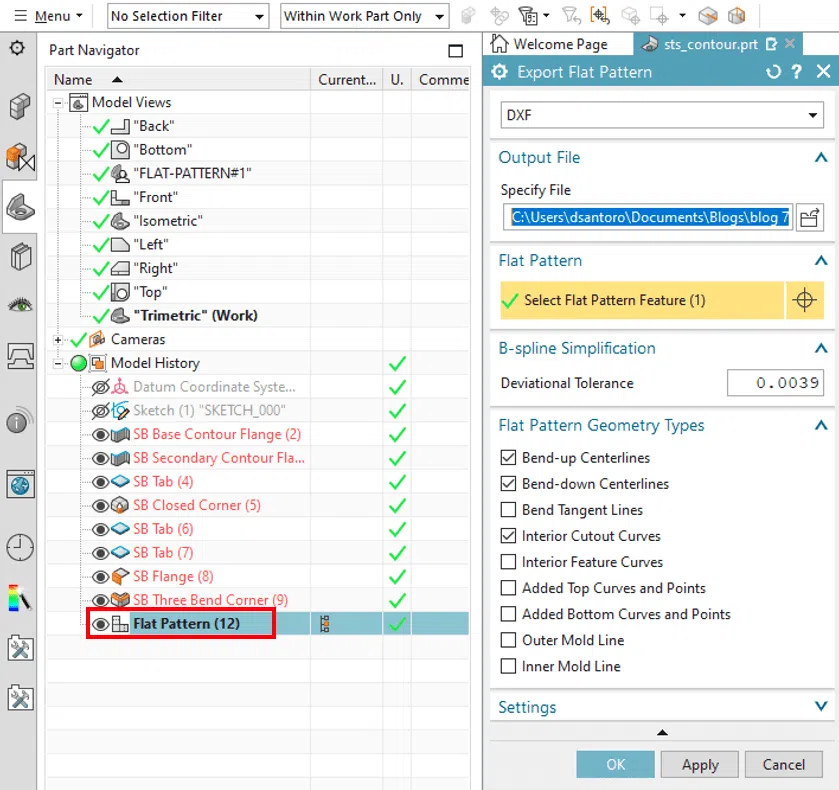 Creating a Flat Solid
Creating a flat solid allows the designer to quickly get a flattened model of the bent sheet metal part. This tool can be extremely useful to measure the total area of the sheet metal required for the component.
Select Flat Solid from the Flat Pattern Dropdown. The upward face needs to be selected.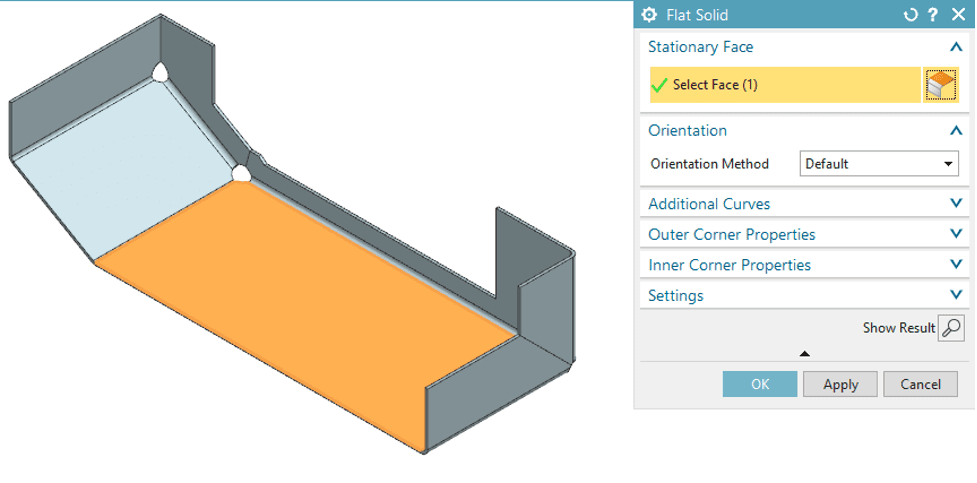 Select OK. The Flat Solid will be created as its own feature and displayed in the model view as a separate part.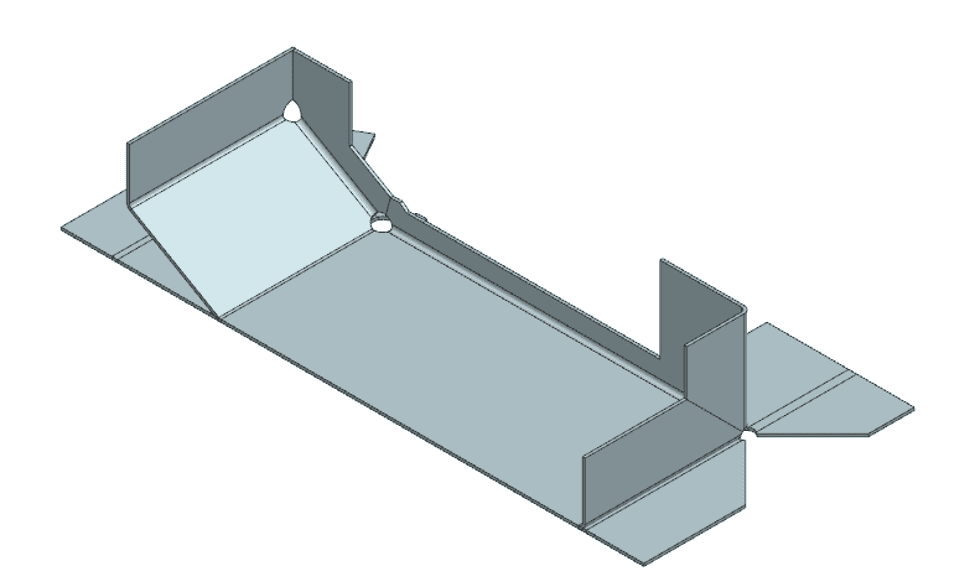 To easily view the Flat Solid, highlight all of the other features in the feature tree (prior to the Flat Solid) and hide them.
With only the flat solid feature shown the model is then secluded.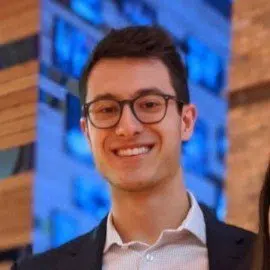 Dominic's approach with CAD software is influenced by his heavy background in mechanical engineering. With his career beginnings at Eastman Machine to providing his expertise at Calspan to joining the top tech team at Swoosh, he offers fellow NX CAD engineers best practices in 2D design, concept layout, additive manufacturing, and structural design modifications.