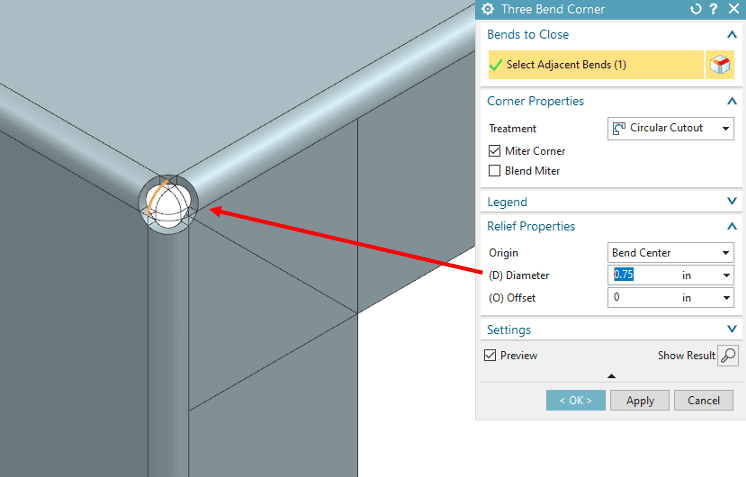 Adding Secondary Tabs and Three Bend Corners on Sheet Metal in NX
Intermediate Sheet Metal Features in NX
In this blog, I wanted to focus on adding secondary tabs and three bend corners, topics covered in our NX Sheet Metal class.
Although these features might not seem related, I think this is a very common progression. I will be working in NX 1899, although these features are very similar is newer and older versions of NX.
Adding Secondary Tabs in NX
Starting with this sheet metal component in the sheet metal environment, a few features have been added already. Next will we add on to an existing tab.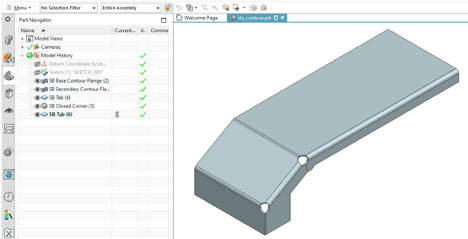 Select Tab from the Base group of the Home tab. Toggle the drop down to Secondary.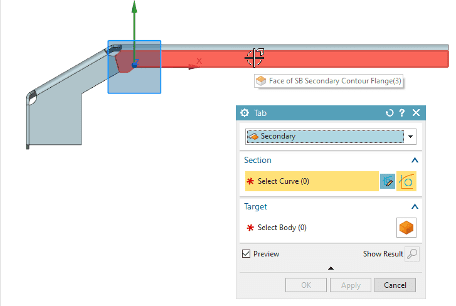 As you select your existing tab face for selection, the sketching environment will open. Here you will sketch the material to be added. The material will be united so don't be too concerned about any overlap.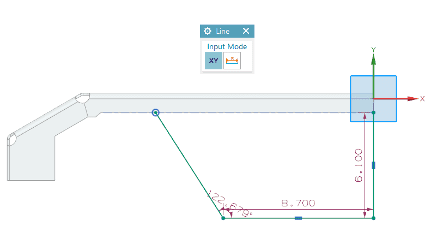 Click finish sketch. If the target body has been selected correctly as default, select OK.
Adding Three Bend Corner to Sheet Metal in NX
Next up is a three bend corner. I'm adding a flange to both edges and they will overlap. Of course, there are a ton of settings for flange additions but for a three bend flange, it is important for them to have equal bend radii.
Before starting, make sure the corner relief is set to bend only.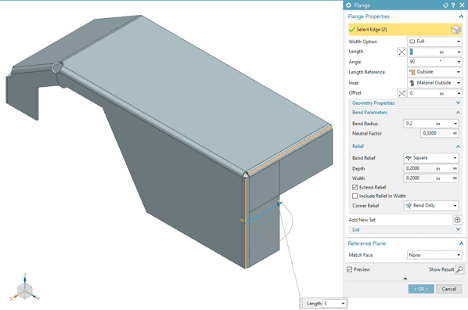 Next, select Three Bend Taper from the corner group of the home tab. Select the 3 bends for the flanges of the corner.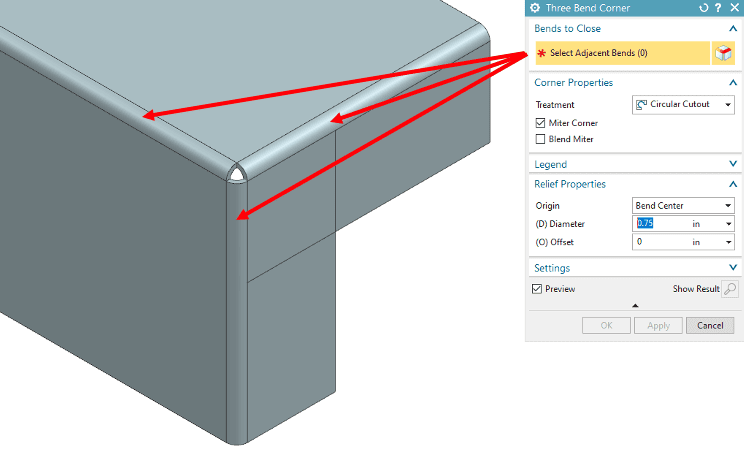 For corner properties, there are 5 options: Open, Close, Circular Cutout, U Cutout, and V Cutout. You can also select the treatment options from miter corner or blend miter. The Diameter and the Offset for the relief can also be changed. Adjusting these options in the dialogue will result in the preview changing.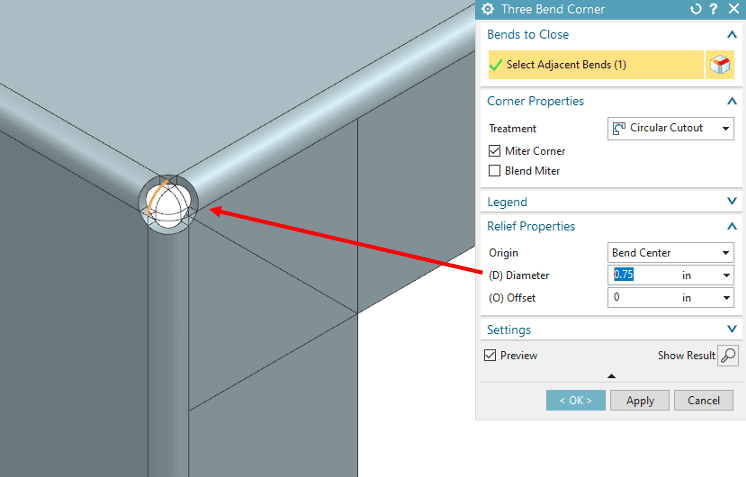 Click OK to perform the operation. Notice the new division between the 2 outward faces.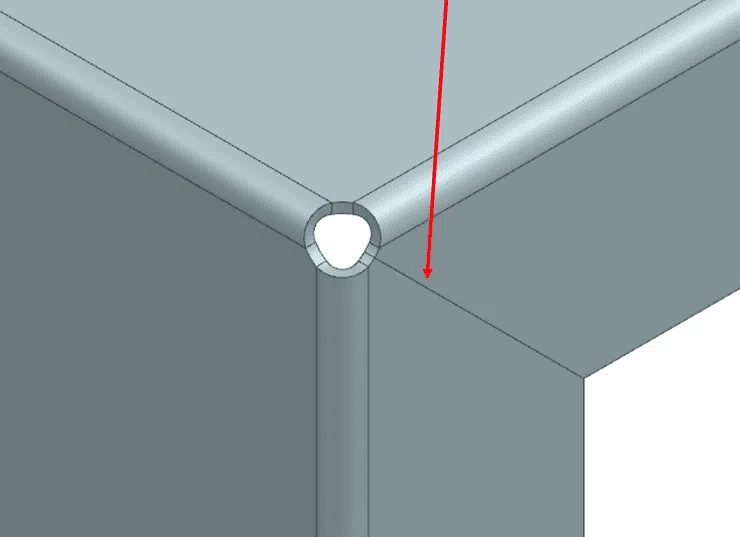 Hope this helped! You can join our NX University Alumni group for more helpful tips and tricks like this posted multiple times a week.
If you want to learn more about sheet metal design in NX, watch this webinar we hosted on the subject.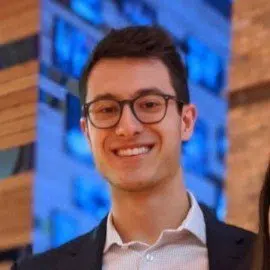 Dominic's approach with CAD software is influenced by his heavy background in mechanical engineering. With his career beginnings at Eastman Machine to providing his expertise at Calspan to joining the top tech team at Swoosh, he offers fellow NX CAD engineers best practices in 2D design, concept layout, additive manufacturing, and structural design modifications.