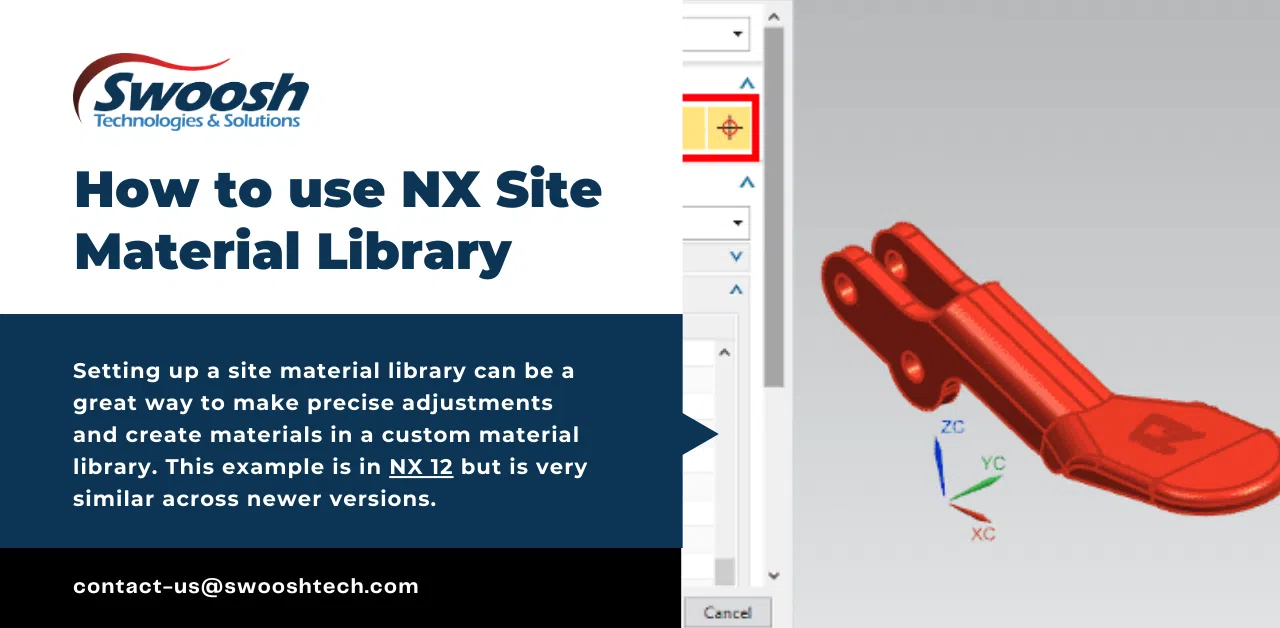 Site Material Library in NX – Getting Started
How to use NX Site Material Library
Setting up a site material library can be a great way to make precise adjustments and create materials in a custom material library. This example is in NX 12 but is very similar across newer versions.
Some file setup is required outside of NX.
Getting Started with Site Material Library
1.First, copy the material library from the original folder. If it's reorganized by the size, the physical material definitions file should be towards the top, given its large size.
Copy and paste the xml file into a new folder. See my folder tree as a guide. Rename the xml file to keep them separate.

Once the file is renamed, right click and select properties. Uncheck the "Read-only" attribute to give NX the proper access to the file. Select Apply.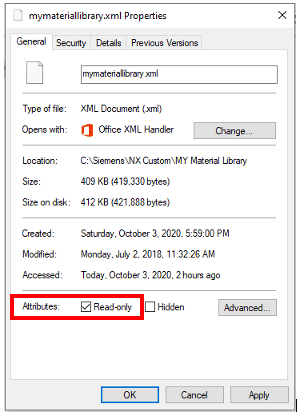 Then open NX and enter the Customer Defaults.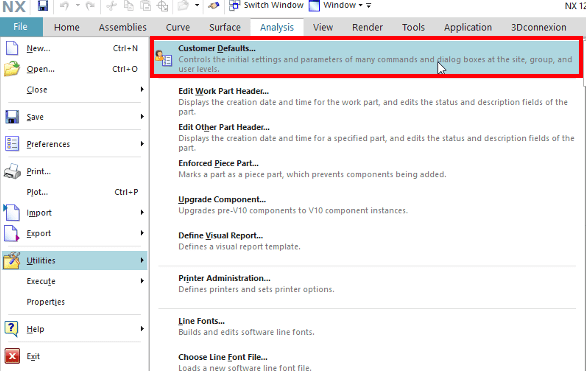 Under Gateway, select Material Mass. Then enable Site MatML Library, allow user control, and browse for a MatML File Name. Select the recently created material library file.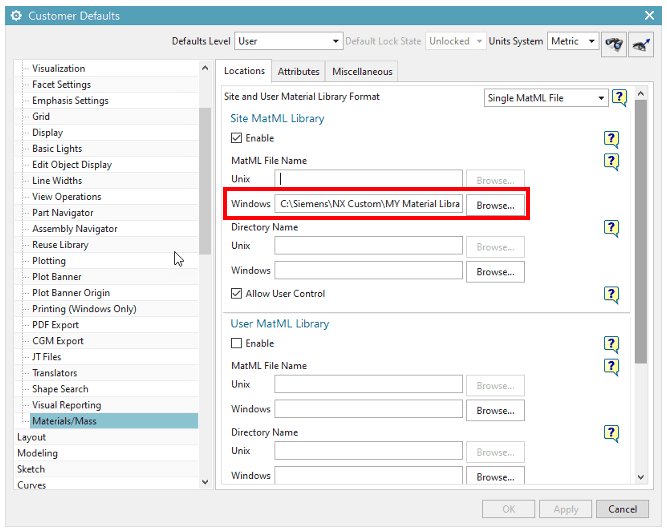 Then select Manage Library Materials, in the more tab of the Utilities group.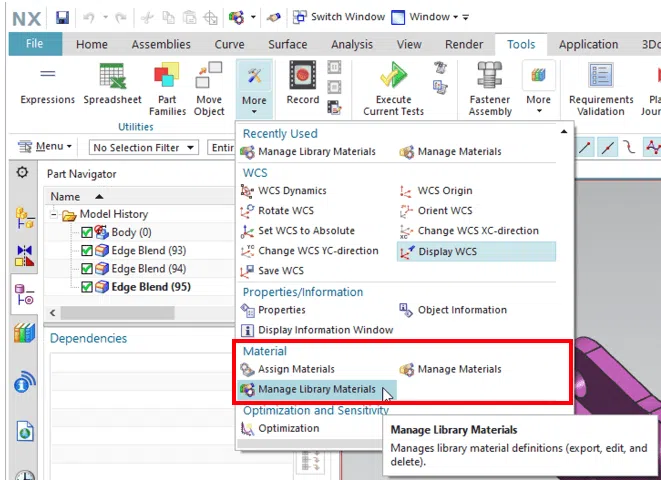 Right click on a material and select Edit Library Material.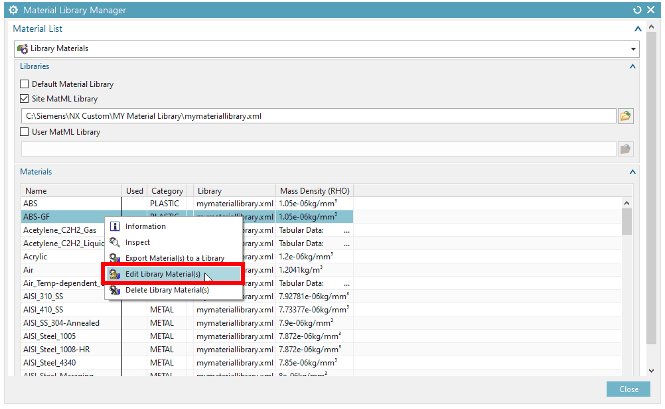 All of the material properties can be adjusted, using multiple different units. Feel free to explore all of the different categories of properties NX has to offer!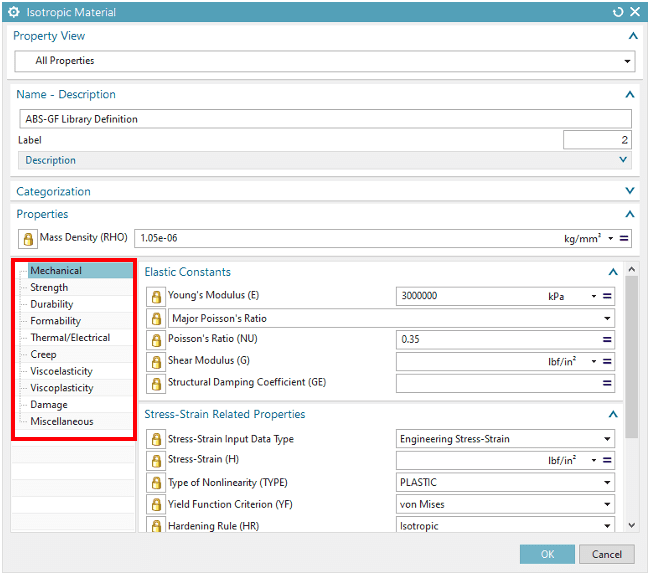 Creating a Material with NX Site Material Library
1.To create a material, make sure the Site MatML Library is checked under Libraries, then select Manage Materials, in the more tab of the Utilities group. Click the lower right button to create a material and add all the characteristics.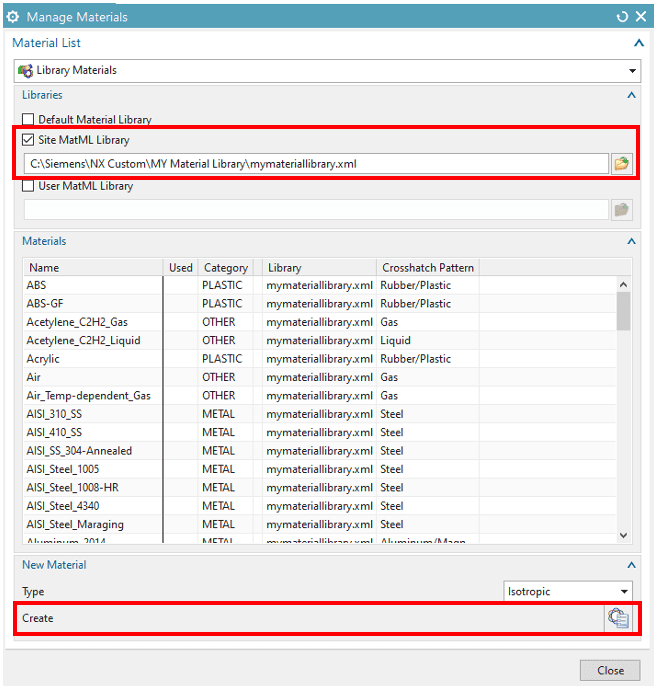 Click OK to add the material to the Site MatML Library.
3. To assign, select Assign Materials in the more tab of the Utilities group.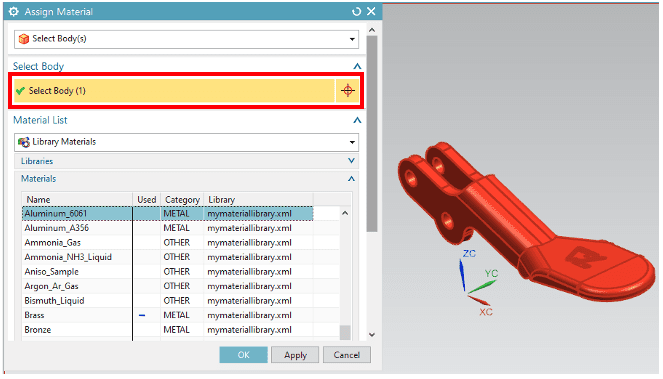 4. When assigning a material to a part, select the body, then the material library, the material. The material attribute carries into the assembly when that part is used.
Enjoy customizing material libraries using Site Material Library! And join our NX University Alumni group to join other engineers who use NX as we continue to grow our manufacturing and design knowledge.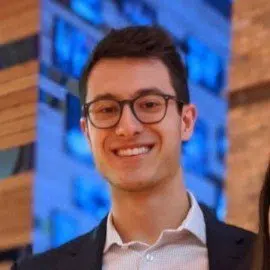 Dominic's approach with CAD software is influenced by his heavy background in mechanical engineering. With his career beginnings at Eastman Machine to providing his expertise at Calspan to joining the top tech team at Swoosh, he offers fellow NX CAD engineers best practices in 2D design, concept layout, additive manufacturing, and structural design modifications.