Most Useful Synchronous Modeling Tools: Move, Delete, Resize Face
Most Useful Synchronous Modeling Tools: Move, Delete, Resize Face
The Top 3 Tools Used in  NX CAD Synchronous Modeling
Synchronous modeling tools in NX CAD allow NX users to quickly edit the design geometry without having to edit any original features. This allows for precise, direct push-and-pull edits to the body. The synchronous modeling tool is particularly effective when the features are unavailable to edit, such as with imported STEP or STL files which only contain a single body.
The synchronous modeling tools are organized in their own group within the home tab.
Clicking the More tab expands all of the different types of tools in the group. Most of the tools have inputs. In this NX CAD tutorial, we show how you can use the top 3 tools most commonly used within the synchronous modeling feature.
But don't be afraid to mess around with all of them!
How to Use the Move Face Tool in Synchronous Modeling
Move face is a tool that allows the user to extend or retract entire faces along a selected plane or angle. Here's how to use it:
1. Select the face or faces to move.
2. Then select which type of motion you'll be performing.
3. Next, select the vector direction. If Angle was selected, the pivot point.
4. Finally, enter the positive or negative distance value. Similarly to other functions, the arrow handle can be dragged to change the distance as well.
Note: The move face feature is included in the model history and can easily be edited by right clicking and selecting edit, or double clicking the left mouse button.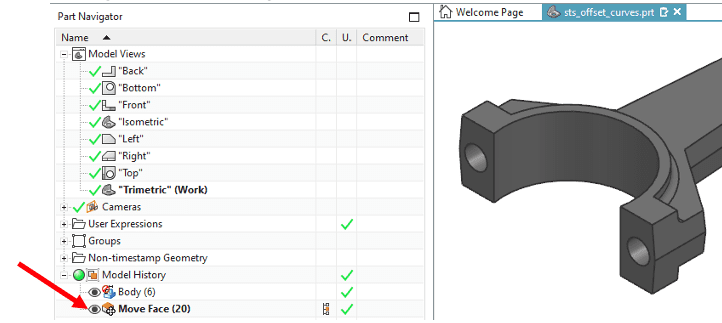 How to use NX CAD Delete Face to easily delete a feature
The delete face tool comes in handy when you're trying to easily delete a feature like the hole in this part below. Note: Check the Heal option in the Delete Face dialogue to fill the hole left from the deleted face and fill the hole. That's pretty self explanatory!
How to use Resize Face in NX CAD to change the diameter of a hole
Next we'll use resize face in Synchronous Modeling to change the diameter of this hole.
Notice how the diameter is detected upon selection, as well as the option to select other holes of equal radius.
Enter a new radius and select OK.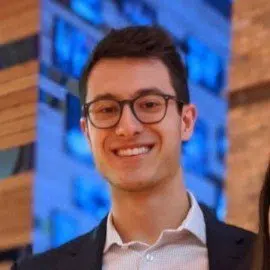 Dominic's approach with CAD software is influenced by his heavy background in mechanical engineering. With his career beginnings at Eastman Machine to providing his expertise at Calspan to joining the top tech team at Swoosh, he offers fellow NX CAD engineers best practices in 2D design, concept layout, additive manufacturing, and structural design modifications.