https://www.youtube.com/embed/ezseVPeb3FU?autoplay=1&wmode=transparent&autohide=1&showinfo=0&rel=0
How to make English and Metric Parts Lists for Drawing Templates in NX
How to Make English and Metric Parts Lists for Drawing Templates in NX
Ever needed to convert English to metric parts lists for your drawing templates in NX? Recently, I had a customer reach out about building a Metric and English parts list issue. The customer needed to easily add to the appropriate drawing format. After discussing with GTAC for a while, I closed the ticket and found a better, alternate method than what was recommended.
Setting Up Your Folder
First, I am going to create a folder on my C-Drive and call it my company name and my table file folder ("C:\Swoosh_templates\table_files") and I am going to place both my English and Metric PRT files here.
Now, I am going to go back to my root installation of where NX has been installed (in this case I currently have NX12 installed) –> Select UGII –> and navigate to your table_files folder. We are going to copy the table pax file out of that directory and paste that into the company directory.
I am also going to need to ensure that i have the right privileges – so my read only is turned off.
You will now need to open up that same pax file with a text editor. Right click the file –> Select "Edit with Notepad++."
We are going to need to get rid of all of our palette entries, then click Save.
Create an Environment Variable
Now, we need to create an environment variable in NX. We need to create a variable that is pointing to our customer templates folder. In the environment Variables dialogue box select New –> set the name as "UGII_Table_Templates" –> now, copy the company directory where our templates have been stored –> and paste that into the "Variable Value" box. Click OK and close the Environment Variables dialogue box.
Next, start your version of NX –> File –> Log File –> and search for "TABLE". You should see your UGII_TABLE_TEMPLATES is pointing to your company directory and table file folder.
Open the English Part Drawing Template
We are now going to open up our English part. Select Open on the Ribbon Bar, and choose your English part. Right click on the tabular note –> Save as Template –> and put it back in the same folder. (To make it easier I am going to change the file name slightly from the original). Click Save.
Repeat this step for your Metric part.
After you have saved your templates for both English and Metric, you can go ahead and close all parts.
If you don't have a tables icon in your Resource Library, you will need to go to File –> Preferences –> Palettes –> Select the icon for "Open a New Palette" –> Browse –> Locate your company directory tables file folder –> Select the "Tables" pax file –> Click OK.
Creating a new Drawing Format with English or Metric Parts Lists
Now, if you create a new drawing format (in either inches or metric) and go over to your tables icon on the Resource Library, you should be able to drag and drop the corresponding table template onto your drawing (as shown below).
For more tutorials like our variable helix NX CAD tutorial, check out our library of articles.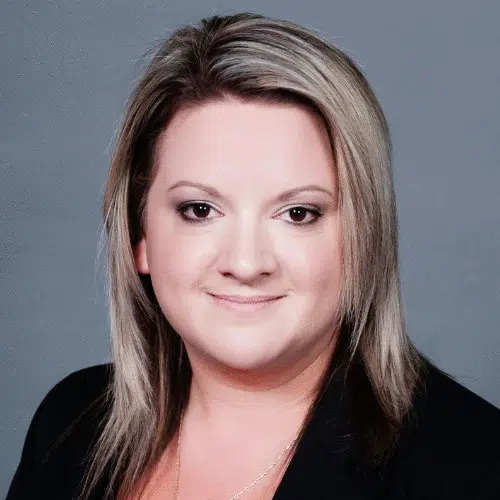 I'm a proficient Digital Marketing Coordinator currently making significant strides at Siemens Digital Industries. I possess ample knowledge of the Siemens Design & Manufacturing industry and consistently strive to create and execute effective digital marketing strategies. I believe that my dedication and skill set are valuable assets in my role, as they allow me to effectively facilitate the digital transformation of Siemens Digital Industries Solutions.