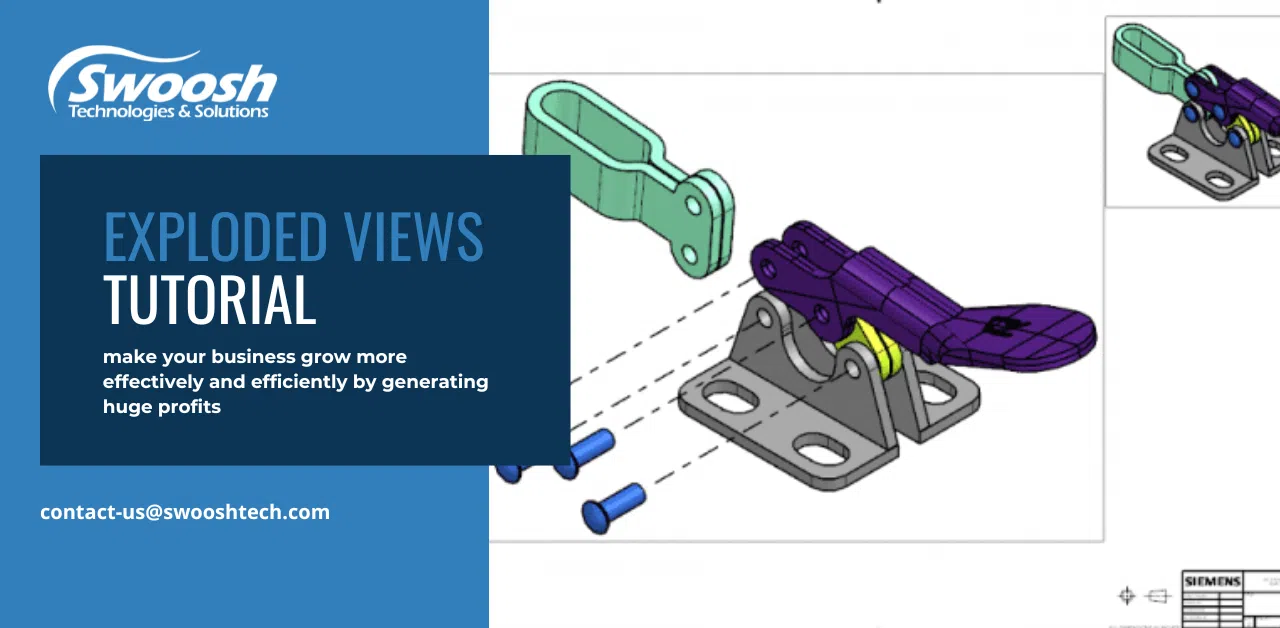 Exploded Views in NX
How to Use Exploded View Drawing Feature in NX
Exploded Views in NX can be a very effective way to portray the (disassembled) assembly. In this NX tutorial, I will start from the drafting environment with the assembly already placed in the drawing workspace.
Note: We will be covering other commonly overlooked functions, like exploded views, at our first-ever virtual edition of NX University–a one-day event covering new features, hidden gems, and best practices for NX Design and NX Manufacturing users.
Turn off the Display Sheet
While viewing the drawing in the drafting environment, turn off Display Sheet (Menu > View > Display Sheet). It may be easier to activate the Display Sheet toggle by adding it to your ribbon bar. This can be done by searching for it in the command finder.

Next, go to the Part Navigator and Expand Model Views. Then right-click on Model Views to Add View. This will now be the work view and you should rename it to identify it as the exploded model view.

Select New Explosion under the Exploded View group on the ribbon bar. Rename this new explosion and select OK. (If the exploded group is not shown, activate it with the drop-down on the right of the Ribbon Bar.)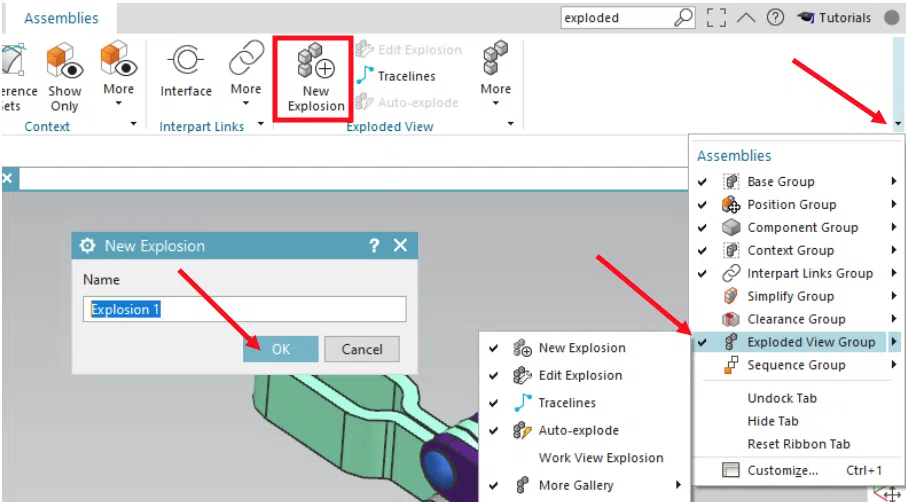 Selecting and Moving Objects
In the Edit Explosion Dialogue click Select Objects, which will move together regardless of constraints.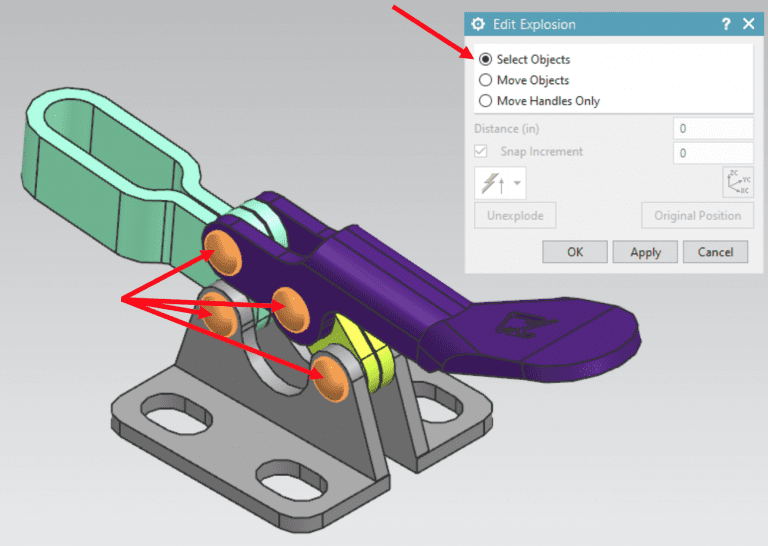 Then, toggle to Move Objects and the familiar handles will appear. Click and drag the arrows to move objects along that axis, and click the spheres to rotate the object on that axis. The snap increment can also be adjusted to move the objects predictable distances.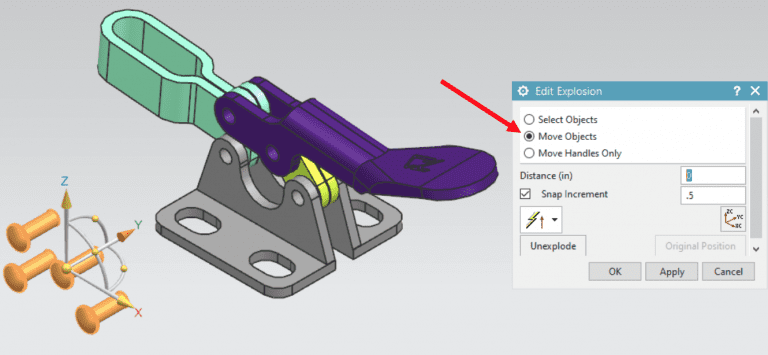 Select Tracelines in the Exploded View Group and Add Tracelines (if needed). The dialogue will present the selection for 2 points and a vector direction for each point. Changing the vector will reverse the path of the tracelines around the object.
Once you are satisfied with the exploded view, fit the view. This can be easily done with the "END" key. Save the view by right-clicking on the exploded work view within Model Views.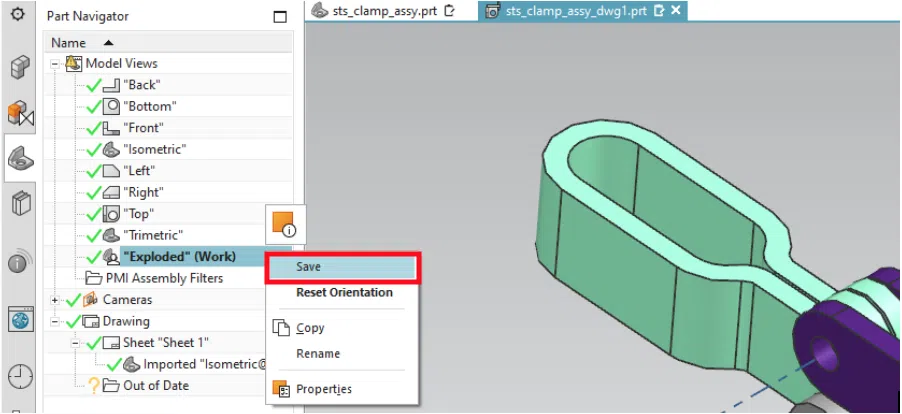 Toggle Display Sheet back on.
Select Base View. Change the selected part to the drawing part (hint: look at the icons). Then, toggle the Model View to the newly created exploded view. Adjust other settings as desired.
Place the view and edit the explosion by repeating this process.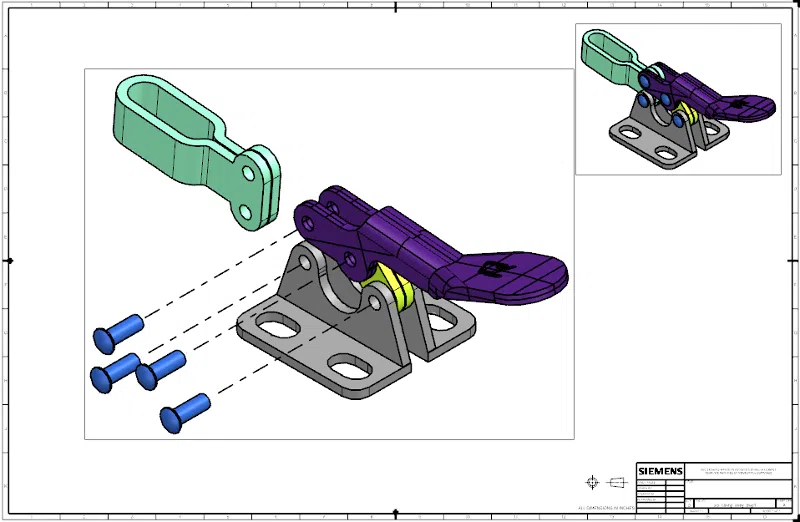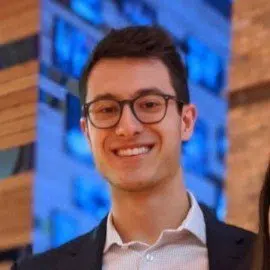 Dominic's approach with CAD software is influenced by his heavy background in mechanical engineering. With his career beginnings at Eastman Machine to providing his expertise at Calspan to joining the top tech team at Swoosh, he offers fellow NX CAD engineers best practices in 2D design, concept layout, additive manufacturing, and structural design modifications.