Feature Based Machining – Feature Processes
What is Feature Based Machining (FBM)? Part 2
How to Automate Your Manufacturing Process with "Create Feature Process" in NX CAM
How does Create Feature Process fit in with part 1 of our feature based machining series? we discussed feature recognition in Siemens NX CAM. It allowed for interrogation of a solid body, finding feature bases on geometry types, and geometry group setting to group similar geometry for manufacturing operations.
In this vlog, we'll be creating tool paths for the geometry within existing groups by using two methods.
First, we'll manually create an operation or series of operations to process the geometry. Afterwards, we'll go into Create Feature Process.
Specifying Geometry Groups
To reduce the amount of time spent selecting geometry within the operation, geometry groups will need to be specified.
Specify the geometry group that was automatically created from the Group Features command in our new operation.

Having created feature groups already, as shown below, we can create operations and use these groups as our geometry.
This method reduces time spent selecting geometry within the operation or manually creating geometry groups.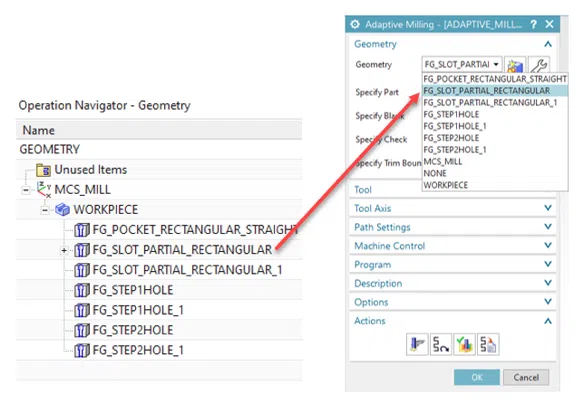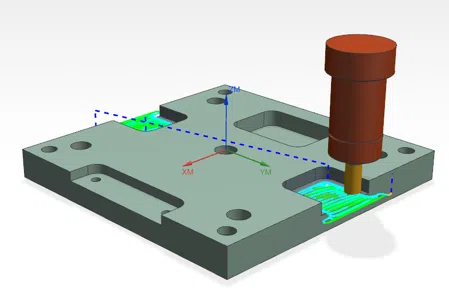 What is Create Feature Process in NX CAM?
This automation function eliminates manual programming time and redundancy in programming similar parts. With this FBM feature, you can easily define new features and new processes. It also allows users to create Operation Sets for a given feature while determining the flexibility of the machining process applied.
Simply put, it's a convenient way to organize company standards based on selected feature groups stored in the teach part.
Automating with the Feature Process Function
Select Create Feature Process.

The more automated process is to use the Create Feature Process functionality. NX CAM comes with an out-of-the-box Machining Knowledge Library feature. With it, you're able to map the feature type and create the operation(s) to fully machine the feature based on this knowledge.
By using Create Feature Process, multiple operation will be created to mill, drill, or turn the part as directed by the Machining Knowledge Library. Once the created, they can be modified as you would any other operation, depending on personal preference or company standards.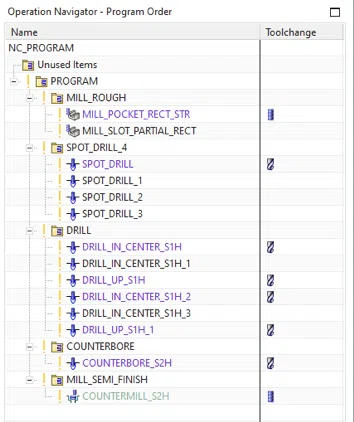 There's one piece left in the puzzle. Customize the operations and strategies that are mapped to the various combinations of geometry, PMI data, material and tooling types.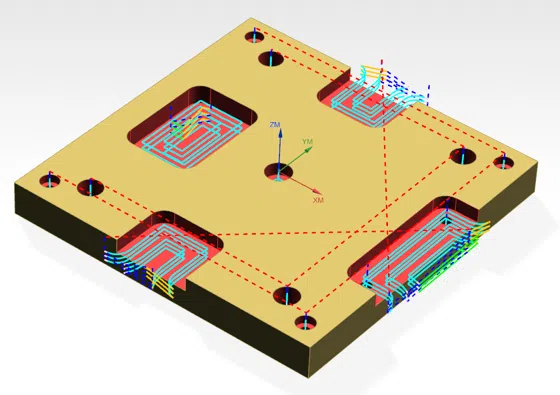 Using Machining Knowledge Editor, customize and create your own Machining Knowledge rules for use throughout all programs you will create in the future. Doing this ensures company standards are easily adhered and dramatically reduced the amount of time spent creating tool paths.
For our next installment, we'll teach NX CAM to machine your features.
Until next time!
John's passion for understanding NX CAM has led him to become one of the most well-respected experts in the industry. His vast knowledge in post processing, mill manufacturing, and CNC programming is invaluable to manufacturing engineers and has earned him high praise from trainees looking to craft their knowledge. Did we mention he has his own show? (Tooling Time Season 1, Ep 1, Ep 2, Ep 3)