https://www.youtube.com/embed/PjuEb092EhQ?autoplay=1&wmode=transparent&autohide=1&showinfo=0&rel=0
Before Updating to NX 1872
Things to know before updating to NX 1872.
NX Channel Release Roadmap
If you're enrolled in the NX Continuous Release, you probably noticed the first major update is ready to download and install. For background knowledge, Siemens has implemented a continuous release methodology that started January 2019. NX 12 is the last version and revision that you will see when you install NX. If you are unsure which version you are using, you can go to the help menu to find out. The newest version, NX 1872, was released at the beginning of July 2019. If you downloaded and installed the 1872 update, you might have run into some issues.
Continuous Release Update Model
Only 1 active main channel to be supported in Continuous Releases
Functional enhancement releases every ~6 months

New functionality, enhancements, fixes

Update releases every month (fixes)
Beta and EAP events prior to every functional enhancement release
Early reports, NXOpen API freeze and Pre-Release can be accessed around Beta and EAP time frame
Removed focus from versioning, each new release is purely "NX"
What is NX 1872?
NX 1872 is the latest version of the continous release methodology. It was intended to make things faster for users. The goal was that you wouldn't have to install a full version of NX. However, you have to for 1872.
Once 1872 is installed you will continue on, within the channel of releases.
Giving you faster access to the latest functionality, performance and quality improvements.
The new capabilities in the release will allow you to be more productive
Note: Automatic update is not mandatory, customers can still continue with their traditional process of manually downloading & installing NX using GTAC.
Why auto-update isn't working
With NX 1847 and the series of installations that followed, updates are seamless until NX 1872, where issues downloading and installing began to appear.
Automatic updates will not be available for releases on NX 1847 Series after NX 1867, including NX 1867.4100. Users who are on 1867 with automatic update option turned on will be notified to download and install the 1872 release
NX 1867.4100 may need to be download and installed if automatic download fails. Automatic updates message will remain out of channel for NX 1847 series once NX 1872 is installed. For example, you may start getting error messages saying that you session is "not on the Main channel."
NX 1872 did not fall into the scope of continuous update and resulted with a full NX download and installation.
With 1867.4100, you had to do a full install in order for it to it to actually do the installation. I wasn't able to do the automatic click on the button in the top right corner of the display and have it download and install. That's where we first started seeing issues.
How to update
You will need to download NX 1872 software from Siemens website and install as recommend. You can also contact us and we can send you the link to download and install it.
Once installed, the NX start app within Windows start menu will now be 1872, there is no icon for 1847 series, like NX10, NX11, & NX12. If you install 1872 and decide to revert back to 1847, it will write it back on top of your windows apps. So, you may want to create shortcuts on your desktop for the particular version.
In addition to this, the license server v9.1.2 that came with NX 1872 software download is out of date. We recommend v10.0.0 for the NX 1872 license file. Also, the new license file containing 1872 version is needed for NX 1872.
Backwards compatibility
NX 1872 is not backward compatible with the NX 1847 series.
Part file open error message.
NX 1847 will work for parasolids exported to NX10, NX11 and NX12 but NX 1872 has issues.
Parasolids exported to 10 and 11 are successful.
Parasolids exported for 12 fail.
How to run 1846 & 1872 concurrently
Since the icon is overwritten inside of your window start apps, you get a Siemens NX launcher that comes with the software. This launcher can be installed with the capability to point to multiple NX installations from one User Dialogue Interface.
I set this up recently and was able to get NX 1872, 1847, and 12 to run, but not 11, 10, or anything lower than that.
To find more information about NX Launcher, look within NX 1872 download zipped file you will have a DOCS folder, open NX_INSTALL_WNT.pdf and read over the bottom of page 7 about NX launcher, you will also find the NX launcher in the same download folder for 1872.
Help Doc for More Info:
https://docs.plm.automation.siemens.com/tdoc/nx/1872/nx_help#uid:index_tcint:id1299396:xid1411372:xi…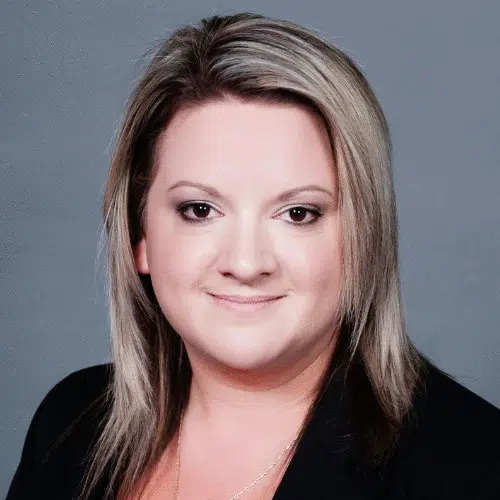 I'm a proficient Digital Marketing Coordinator currently making significant strides at Siemens Digital Industries. I possess ample knowledge of the Siemens Design & Manufacturing industry and consistently strive to create and execute effective digital marketing strategies. I believe that my dedication and skill set are valuable assets in my role, as they allow me to effectively facilitate the digital transformation of Siemens Digital Industries Solutions.