Part Manufacturing in the 21st Century
Part Manufacturing in the 21st Century
Typical Complex Parts Machining
Complex part components can be characterized as high accuracy parts with free form shapes manufactured from different high tech materials.
Typical Geometry:
Complex round shapes with pockets
Free form complex shapes
Challenging geometry– thin walls, hard to reach places
Typical Machining Concerns:
Multiple setups
Multi-axis milling, turning, grinding, drilling
Complex fixturing
Small, medium, and large batches
High Precision
Tool Life
Best practice
Part Model Prep
During the preparation, you can spend many hours analyzing and preparing the part model for programming. Due to the parts complexity and the machine tool configuration, defining the setup, including the fixturing can be also very challenging. The preparation step can be time consuming, affecting not only your efficiency, but the efficiency of the entire manufacturing process.
Key challenges
Difficult to prepare 3D model for programming
Complex fixtures
Process inefficiency
To overcome these challenges, NX provides integrated CAD technology, which enables you to rapidly prepare part models for CAM programming. Also, the advanced CAD and assembly functions let NC programmers easily model fixtures, and the entire machine setup. With NX, you can read and use the major design formats, enabling you to work with practically any CAD format. Most importantly, the same CAD model is used by designers and NC programmers. This associativity synchronize the entire process – from design to programming and production. With synchronous technology you can easily edit the part model to prepare it for NC programming. You can work directly on any CAD model regardless of how it was created. For example, you can create in-process or casting models by interactively editing the parts feature. Also, synchronous technology gives you a great flexibility to quickly implement design changes.
How NX helps
Easy modelling and editing
Fast, associative setup
Work with any CAD data
Synchronize design and programming
"Using NX with synchronous technology…we are not making changes in seconds for work that used to take hours."
– Francis Xavier, Chairman and Managing Director of System Controls Technology Solutions.
One manufacturer, System Controls Technology Solutions, provides the entire spectrum of motion control technologies and integrated system solution requirements for aerospace and defense sectors. With synchronous technology, they dramatically accelerated the design modification process. They no longer need a history tree to make changes. Often they can make changes in seconds for work that used to take hours.
Program Parts of Any Complexity
Precise Tool Axis Control
Machine safely and efficiently
Output Superior Quality Tool Path
Quickly program parts with many walls
The wide range of 5-axis cutting strategies give you flexibility to address different applications. With the precise tool axis controls, you can safely reach the most challenging part geometry and efficiently machine the part. For example, the ability to accurately specify the tool axis gives you better control over tool load and feedrates, which can extend the tool life.
The advanced finishing strategies let you machine high quality parts, that not only meet the specification, but also have superior surface finish. NX provides smooth toolpaths that can follow the natural shape of the part, while maintaining the desired tool axis angle, that let you machine better quality parts at higher feedrates.
To speed up the programming of parts with many complex drafted walls, you can use automated capabilities in NX. You can quickly select the floor geometry, and the system will automatically recognize the adjacent drafted walls and generate the 5-axis tool path.
To see some of these functionality in action we'll look at the next demo, showing programming of the knee replacement part…
This is a short demonstration of programming a tight-tolerance medical implant using 5-axis machining.
NX CAM let you program in the context of the machine setup. By specifying the part, blank and fixture, you can create of safe and optimized toolpaths for your application. The part is machined from a casting model, which can be easily created in NX.
To efficiently remove material, you can position the part on the 5-axis machine, and use a high-speed roughing strategy for shorter cycle time.
A simultaneous 5-axis roughing is used to machine rest of material. The In-Process Workpiece capability automatically tracks the uncut material. So the created toolpath targets only the leftover material, which eliminates air cutting and reduce the machining cycle.
The precise control of the cutting conditions is critical for successful 5-axis machining. The tool-axis settings in NX CAM, let you accurately define the orientation and position of the tool relative to the machined region. By cutting with the right sections of the tool at an optimum angle, you have better control of the chip load and feedrates, which can extend the tool life, and improve your overall productivity.
Advanced finishing methods, let you create smooth and flowing toolpaths. You can control the cutting direction and desired scallop height, which will directly impact the quality of the machined part. NX CAM let you create smooth finishing toolpaths that follow the natural shape of the part, which can help you achieve high quality surface finish.
5-axis machining can give you some significant advantages. You can streamline the setup process, improve parts' accuracy and reduce the overall cycle time.
The advanced 5-axis programming capabilities in NX CAM can help you maximize the performance of your machine tools and improve your overall productivity.
Akaba Seisakujyo
"With NX, we reduced production costs of 5-axis machined aluminium parts by up to 50%"
– Hideshi Matsushita, Production Director at Akaba Seisakujyo
Akaba  manufacture aerospace-related precision components using 5-axis machine tools.
With NX CAM, they were able to reduce the costs of medium- and large-size, 5-axis machine aluminum goods by up to 50 percent compared to their previous CAM system.
They also expanded the types of product they can manufacture. With NX, they can create optimum 5-axis machining processes for various sizes and levels of precision, from small, palm-sized products to large-sized products greater than 2.5 meters (or 8 feet).
Program any multi spindle/turret machine
Optimize the machining process
Automatically track uncut material
NX CAM makes it easy to program the latest mill-turns that can minimize the number of setups to machine complex parts.
With a full spectrum of both milling and turning capability, you can program the latest machines with multiple spindles and multiple turrets along with live tooling on the turrets.
Multi-channel synchronization helps reduce cycle times for multi-channel machines by optimizing sync codes. The graphical system displays timelines and simulates multi-channel motion to ensure that minimum cycles are achieved without interference.
You can automatically track the machined part as it moves between operations by using the In-Process Workpiece that enables you to easily program and machine the uncut material.
Eliminate Errors on the Shop Floor Integrated Simulation and Verification
To reduce errors on the shop floor, you can validate the NC program within the NC programming session.
The simulation capabilities range from basic tool path verification to G-code-driven machine tool simulation, which displays the motion of the machine tool driven from the NC output of the postprocessor. As G-codes are processed, a 3D model of the machine – with the part, fixtures and tooling – moves in the way the real machine tool will move.
Using the validation capabilities in NX, you can minimize try outs on the shop floor and ensure efficient production on the shop floor.
Run Validated CNC Programs on the shop floor
Simulate material removal
Check machine moves
Accurately validate machining with G-code driven simulation
Simulation
Synchronous Design for Fixture and Manufacturing Design Changes
Automated Shopfloor Documentation
Integrated NC-Code Based Simulation
NX CAM is a complete solution for programming prismatic parts and it can be fully integrated inside PLM process chain. With NX synchronous modeling NX allow fully associative design changes for Manufacturing. Design changes out of Design department will directly influence Manufacturing environment!
NC Programmer get notice which areas changed and can adjust their programming. NX CAM support both automatic or manually update of the programming environment. NX Master Model approach fully support parallel programming of a single part inside multiple setups or by multiple programmers. This can dramatically reduce Programming time by parallelize the manufacturing process.
All Manufacturing Resources like Fixtures, cutting Tool, Cutting Data as well as Machine Tools can be stored inside resource Library.
With Customized Shopdoc NX CAM allow the output of all Programming and Manufacturing Information for shop floor people. NX CAM Machine Tool Simulation is based on NC Program. We do offer CSE Based Driver for many Controllers. It fully support all kind of machine Tool specific Function including Subprograms, Machine Specific Cycles etc.. For Siemens Controllers we directly can read the real Machine Tool Cycles, so no need to reprogram them!
CAD for NC Programming: 
Fully associated to Design
Master Model allow parallel programming and multi Setup
Synchronous based Design changes for Manufacturing
Fixture and resource Design
Resources:
Tools, Fixtures, and Cutting Data influence every job
Tool and Machining Data Library
Also available inside an fully manager environment
Shop Documentation:
Setup Sheets, Tool List, Operation sequence
HTML, text and other formats
Integrated NC Code Based Simulation: 
Support of Machine Cycle, Sub Programs and Structure Output
NX CAM increases productivity with faster programming, full support of complex Machine Tools and consistent tool path quality.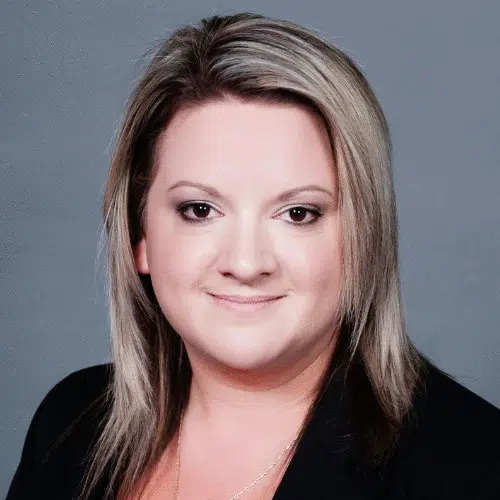 I'm the Marketing Manager here at Swoosh Tech and I have over 15+ years in marketing with 6.5 years dedicating my time to the Siemens Design & Manufacturing industry. I possess ample knowledge of the Siemens Design & Manufacturing industry and consistently strive to create and execute effective marketing strategies. I believe that my dedication and skill set are valuable assets in my role, as they allow me to effectively facilitate the digital transformation of Siemens Digital Industries Solutions.