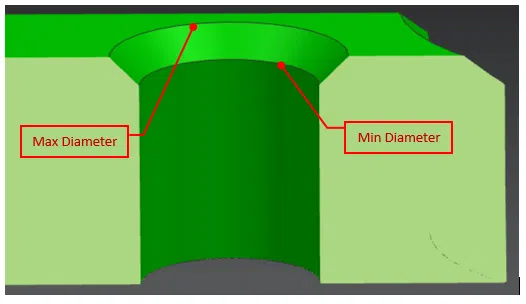 New Method in the Hole Chamfer Milling Operation
Hole Chamfer Milling Using An Offset
A new method has been added to the Hole Chamfer Milling operation for NX 11. You can now control the depth of the tool by offsetting the specified Drive Point. In this article, I will discuss how easily this can be accomplished.
So how does it work Hole Chamfer Milling work? It's simple. It uses a circular pattern to create holes.
To accomplish this, you must use the Chamfer Mill operation and display tool. When in this, the system will display the 5 tracking points for the tool. You should select the three on the right side of the image for this operation.
In the main dialog, you can see the new options for specifying the location of the tool relative to chamfer on the part. These options are Drive Point, Chamfer Reference, and Depth Offset.
The tracking point that you need to use is the Drive Point.
You can see that the Chamfer Reference diameter is either large diameter of the chamfer or the smaller diameter that the Depth Offset is measured from.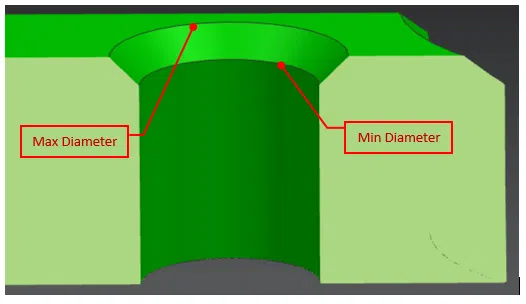 Notice that a negative value will move it further out of the hole. A positive value in the Depth Offset will move the tool deeper into the hole as shown in the image below.
This concludes how to use the new method added to the Hole Chamfer operation for NX 11.
Want to learn more about NX CAM? Be sure to check out last week's video about a hidden Floor_Wall path operation that you may have overlooked.