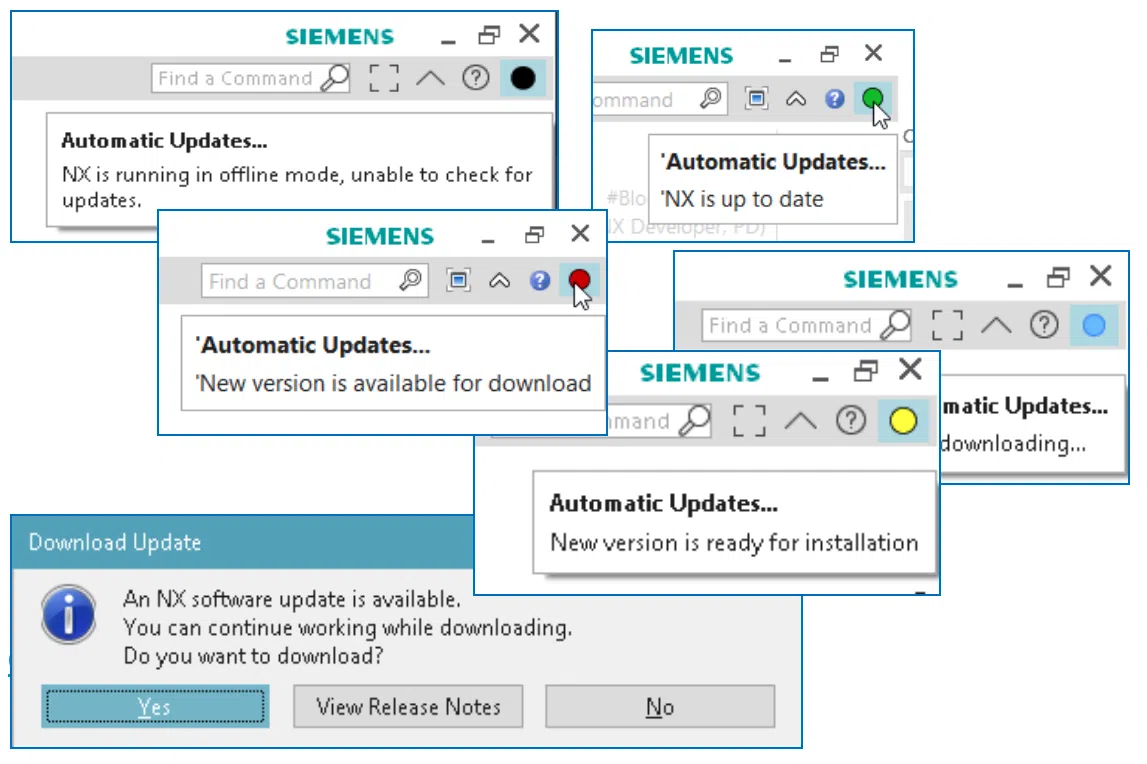 NX Continuous Release Processes
NX Continuous Release Processes
This article reviews the processes and options available in the newest NX "continuous release" version. A fair number of customers still don't know quite what this means. Let's eliminate that ambiguity!
Until the end of 2018, NX software operated like every other CAD/CAM/CAE application. Covert versions of the software including improvements to functionality are evaluated and tested for acceptance until being formally released to the public. Although the customer is usually blasted with notifications of the new version being available, they opt out more times than not. This is because the ROI usually isn't worth the cost of implementation–even to a limited group within their user base.
This routine interval varies between software developers and applications but generally spans from a few months to more than a year. As a result, when the customer chooses to pass on a few versions of the new functionality, they can quickly become years behind in software releases.
Traditional Deployment of NX Releases
The perceived high cost of deployment makes some customers reluctant to take the next step. This traps end users into using older software with frustrating bugs and shortfalls in effectiveness.
Potential deployment barriers include:
The need for pre-deployment activities
Perception based on history
Teamcenter Upgrades required due to NX version changes
Packaging and installation logistics involve more and more people
Training costs snowball, especially when user base increases without requiring new s/w functionality experience – more to learn & more people!
Maintaining compatibility with partners and suppliers
The Impact of Delayed Deployment
On average companies take 3 years to deploy new NX releases which means…
You risk being incompatible with suppliers and customers
Your team feels it is behind the rest of the industry, affecting morale
You risk falling behind your competitors
And most importantly…
You are not benefitting from the 1000's of customer driven enhancements and PR fixes
January 2019 – NX Continuous Release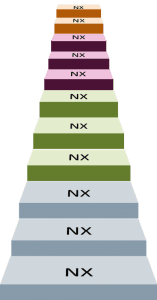 With NX Continuous Release the Deployment steps going forward include:
The new functionality arrives in regular, easy steps
The same low effort for an enhancement release applies as it does for a maintenance release
There is no distinction between types of releases
No Teamcenter upgrade is necessary for supported Teamcenter versions when only upgrading NX
Deploying productivity enhancements up to six times faster can be achieved
NX Release Roadmap (Updated: July 13, 2018)
Questions That Come To Mind
What is changing with NX Continuous Release?
How will the new release and update model work?
How will NX settings and configurations be supported?
How will NX Open custom applications be handled?
How will the installation evolve?
How will 3rd party integrations work?
Continuous Release Update Model
Only 1 active main channel to be supported in Continuous Releases
Functional enhancement releases ~ every 6 months (New functionality, enhancements, fixes)
Update releases every month (fixes)
Beta and EAP events prior to every functional enhancement release
Early reports, NX Open API freeze and Pre-Release can be accessed around Beta and EAP time frame
Removed focus from versioning, each new release is purely "NX"
Upgrading–Settings and Configurations
What is Changing?
User Specific (Toolbar customization, Column order, etc.)
Introduce file based registry
Carry forward user specific configurations after successful NX update
Application Specific (Customer Defaults, Menu Buttons)
Publishing what's changes configuration & customization specific reports in advance for every NX update
Tools to carry forward group and site level configurations as part of the install process
Ability to generate what's changed reports by comparing out-of-the-box NX configurations against customers NX configurations
NX Continuous Release – Installation and Updates Automatic Update Workflow Overview
Capabilities:
Clients that are active and on main channel will receive automatic updates (MSI Full Install Only)
Ability to enable/disable notification and automatic updates
Visual indicators to notify user
Authentication mechanism using Webkey when user actually clicks on notification UI to download the available update
Parallel processes that will run along with NX session to validate and inform user when NX update is posted and is available for download and install
Option to receive notifications only but manual updates
Note: Automatic update is not mandatory, customers can still continue with their traditional process of manually downloading & installing NX using GTAC.
NX 1847 Continuous Release
All new features, enhancements, and quality improvements in NX are now delivered in a continuous fashion.
The following features are introduced to support the new process:
The update notification icon is available in the Ribbon Bar of the NX interface.
The status of the NX installation and the availability of software updates.
The color of the icon indicates the status of the NX installation and the availability of software updates.
This color
Indicates
The NX software that is installed on the workstation is up to date.
One of the following:

A software update is available and not yet downloaded on the workstation.
An important software update will be available soon.

An update is downloading.
A software update is downloaded but not installed on the workstation.
One of the following:

The software update notifications are disabled. You can use the Software Update customer defaults to enable the notifications.
The NX software is not installed using a .msi file.
The NX software is not part of the main channel.

The NX software cannot connect to the update server.
You can point the cursor to the notification icon to know more about actions required from the user.
You can download an update by clicking the notification icon. NX checks the user authentication before downloading the updates.
By default, the automatic notifications and downloads are disabled. An NX administrator can use the following customer defaults to change the default behavior for NX users:
| | |
| --- | --- |
| Software Update | Lets NX administrator turn on the automatic notification and download of updates. |
| Download Location | Lets NX administrator customize the folder location for downloading updates. |
Automation Notification – Demo
Automatic Update Download and Install – Demo
Summary
If you've been watching the NX software evolve in the last several years, you have probably noticed a direct relationship between the kinds of interface changes in Microsoft Office products and subsequent releases of Siemens NX. (In case you weren't aware, there is a contractual agreement between Microsoft and Siemens.) As the toolbar-based interface developed up through NX8.5, the addition of "Add or Remove Buttons" options and user enabled docking and undocking came to be. Just before NX9, MS Office tools introduced the Ribbon Bar and, in turn, Siemens emulated that look and feel and customization functionality.
Consistent with those changes, we are now seeing the shift from routine intervals in NX version releases and updates to a continuous release process just like that of Windows 10. Now, the process of updating and improving NX functionality and stability can be practically invisible to users and potentially eliminate those major implementation projects for IT and CAD administrative personnel that so often distract and obstruct users or even temporarily shut down production.
This article attempts to clarify those update processes and remove the ambiguity of how NX Continuous Release works, how it can be managed, and what benefits are obtainable for users and software administrators alike. We hope it proves to be beneficial and informative.