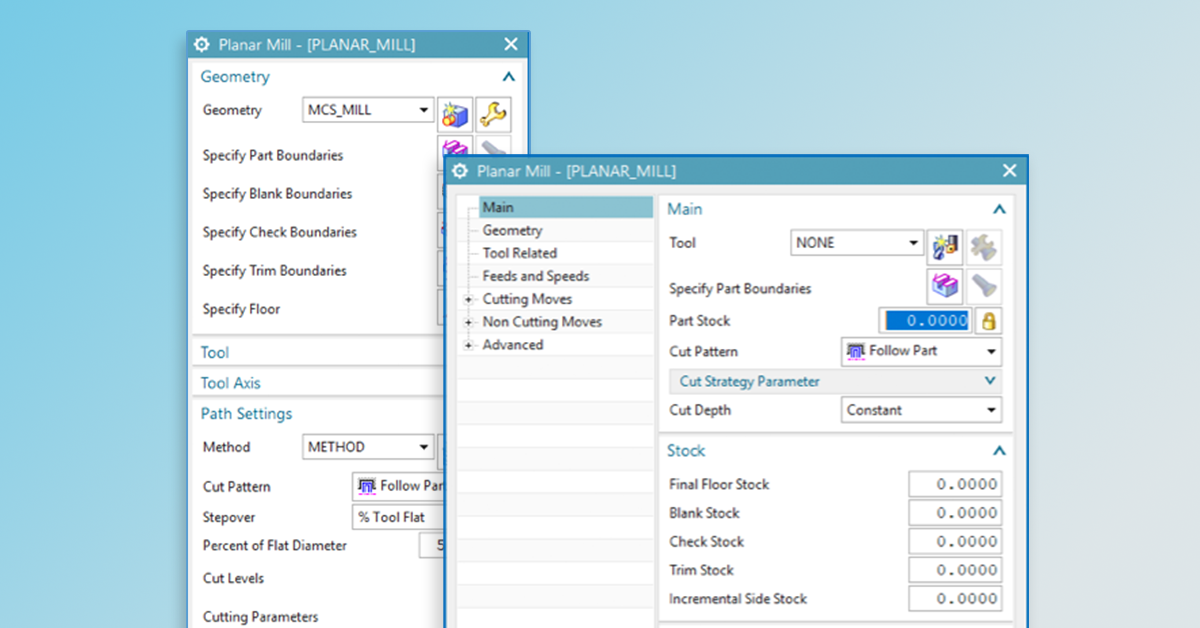 How to Convert CAM Dialogs to Windows Explorer Style – NX CAM 12.0.1
Out with the old, in with the new explorer.
You may have heard: Siemens is moving toward a new UI for dialogs. It's called Explorer. Here's a comparison:
Traditional Planar Milling
To enable the new explorer dialog:
First create or edit an operation.
Then expand the Options portion of the dialog.
Finally, choose Customize Dialog → Convert to Explorer
That's all there is to it!
If you want to return to the original style dialog, use Custom Dialog → Reset to Default.
If you work in a "master model" style where you define a template part as your setup file, you may have noticed a couple of new templates also appeared.
Prismatic Milling and Hole Making  and Prismatic Turning and MillTurn
When you choose either of the prismatic templates, you will find that they have been defined to the new style dialogs.
The other thing you may notice is that there has been an effort to consolidate and optimize the options from the older "Planar Mill" operation type.
Prismatic Milling and Hole Making