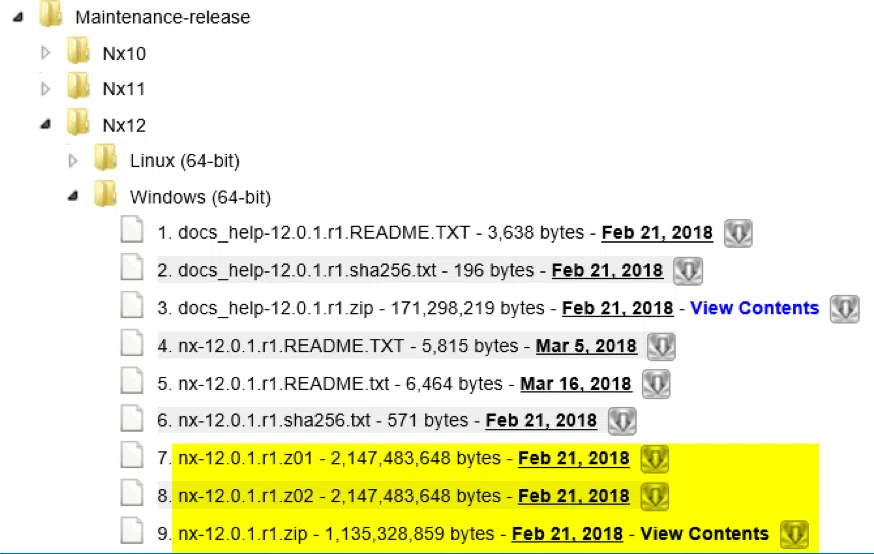 Prepping for an NX 12 Update
Prepping for an NX 12 Update
Are you considering updating to NX 12.0.0, NX 12.0.1, or a later version update? Siemens has changed (for the better) the way the newest version (12.0.1) is downloaded.
The 12.0.1 version of NX can be a stand alone installation.  There is no need to first install NX 12.0 as was the case with previous updates.  If you have NX 12.0 installed that is OK, this will update it to 12.0.1.
This version has been divided into 3 smaller files and all three must be downloaded and put in the same folder/location.
nx-12.0.1.r1.zip
nx-12.0.1.r1.z01
nx-12.0.1.r1.z02
For our active/existing customers, you can download this through our Customer Portal* or from the Siemens site.
(*Note: You must be registered and approved for Customer Portal login access.)
After downloading, you should have the 3 files in the same folder.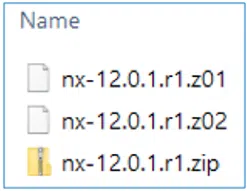 Next, you will want to un-zip the file nx-12.0.1.r1.zip.
Note: This will extract the data for all 3 downloads.  (You should not try to un-zip the .z01 or the .z02 files).
If when using WinZip or 7-Zip you may get an error when un-zipping the file.  "Cannot open file '….\nx-12.0.1.r1.zip' as archive" or any other error, you will need to download the latest version of your un-zip program.
In my case, this is the error that I received when trying to unzip the download.

No matter what I tried to change, it would not un-zip.  I needed the newer version of utility.
I was using 7-Zip version 9.  I found that I needed to use 7-zip version 18 or higher to work with the nx download.
I went to www.7-zip.org and download the version for your machine.

With a new version of 7-zip, the NX download extracted without problem and I placed it in the folder with the other downloaded files.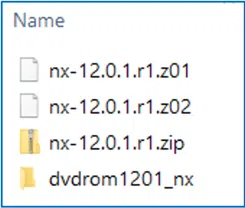 Now I was ready to install NX 12.0.1
Open the dvdrom1201_nx folder.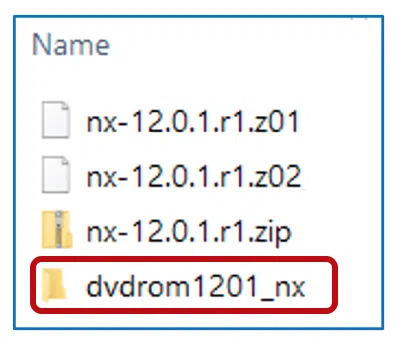 Use MB3 (right mouse button) on the Launch.exe and choose Run as administrator.  Then follow the prompts.