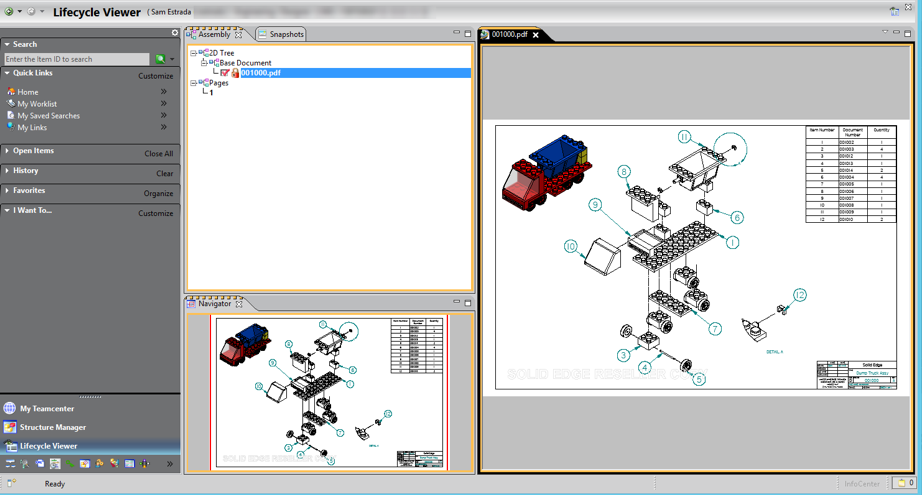 Teamcenter and PDF's
How to Configure Teamcenter Visualization Viewer to Display PDF's
In this blog I will show how to configure Teamcenter's Rich Client Embedded Visualization Viewer to display PDFs. For those of you out there that don't know, Teamcenter has the ability manage both document and CAD data within the same database. This makes creating, storing, retrieving, and sharing information on your products throughout your organization easy and quick. One of the common file types CAD users create to share information are PDFs.
Prerequisites
Your Teamcenter configuration does require some pre-setup before you can use the Embedded viewer. Most administrators deploy this option during the initial install and there is an easy way to check this:
Locate your Teamcenter installation location, the default is
          <local dirve>:\Program Files\Siemens\Teamcenter<version#>
The navigate to the install folder and open xml in a test editor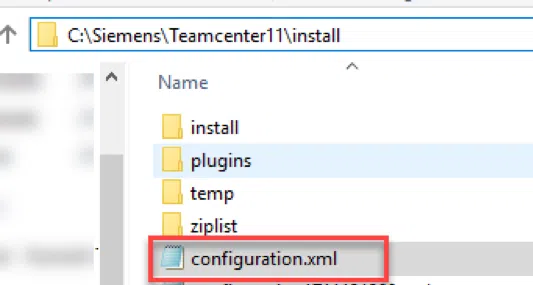 3. Scroll down towards the bottom and you will see the features that have been deployed in your installation. Looking for the Teamcenter Visualization (Embedded) for Rich Client.
If you do not have this entry, then this feature will need to be added to your installation. This requires a separate download and installation through TEM.
Note: Teamcenter Rapid Start's is deployed with a Foundation Viewer and supports most file types except for PDFs. These users will need to install the Teamcenter Visualization (Embedded) for Rich Client with a Base license level.
For more information on the above processes please contact us.
Teamcenter Preferences
Let's begin with a common Teamcenter values that will to be added to preferences while in the dba role.
Form the Options
Select Search to find the following preference

VIEWERCONFIG
select the preference from the results list
3. Will need to add the following value to the list:
PDF.TCTwoDViewer=PDF_Reference,PDF
a. Click on Edit
b. Add the PDF value to the empty field and click on the blue + to add it to the list
c. Click save when finished and close the dialog box

Note: If the users only need to view PDFs and don't need to utilize any of the comment or markup tools, then the HTML PDF setting can be used –
HTML- w/ latest Adobe
PDF.HTMLViewer=PDF_Reference,PDF
Users will now be able to select a PDF dataset and view then in the Embedded Viewer
Note: This message may appear when trying to load a PDF in the viewer. Make a note of the two locations for the SingleEmbeddedViewer.jar and follow the directions given.

If the Lifecyle Viewer is required, additional values will need to be added to the following Teamcenter preferences: (If the value already exists just move to the next value.)
| | |
| --- | --- |
| Teamcenter Preference | Value |
| VMU_FileSearchOrder | PDF_Reference |
| SecondaryVMUDatasets | PDF |
| TC_DIS_2D_named_ref | PDF_Reference |
| VMU_Datasets | PDF |
| TC_markup_named_ref | PDF_Reference |
| DMI_markup_relation_primary | PDF |
| Session_relation_primary | PDF |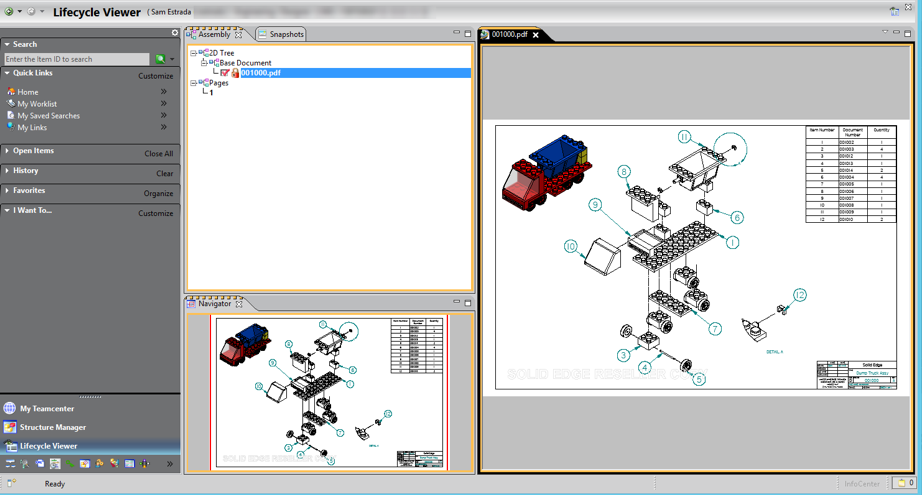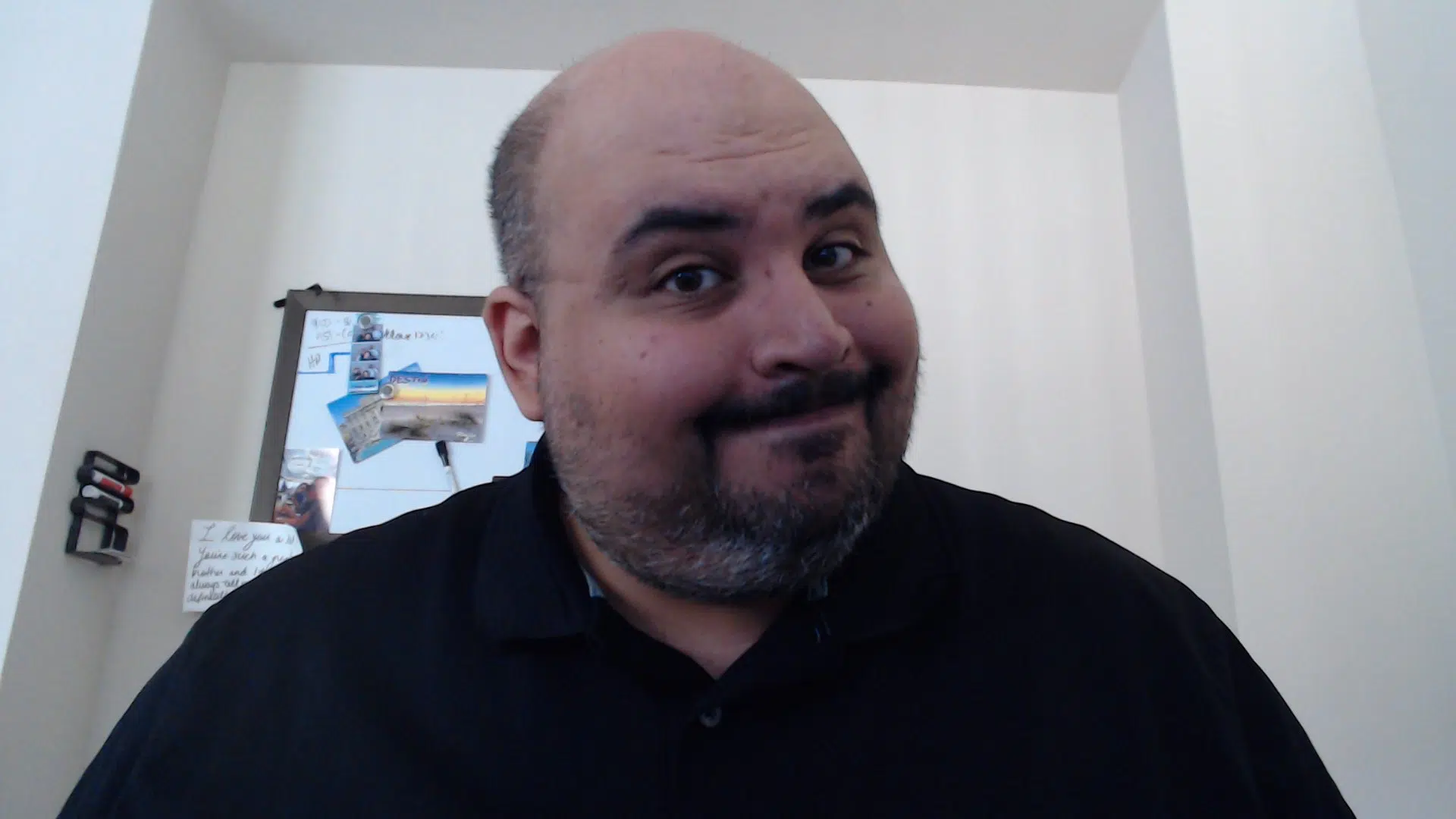 Hello, my name is Sam and I am an Application Engineer with expertise in Solid Edge and Teamcenter here at Swoosh Technologies. My goal is to help people utilize digital design and data management programs to create more efficient, time, and cost-saving processes for others.