Customizing Your Solid Edge
Customize Your Solid Edge
Did you know that users have the ability to fully customize their Solid Edge Menus? From adding new groups to your Menu Ribbon, rearranging your icons and changing their sizes. This guide will show how you can make Solid Edge unique.
You can begin from an open Part, Sheet Metal, or Assembly environment. In the upper left hand side of the screen

Click the drop down list next to the Quick Access menu
Select Customize from the list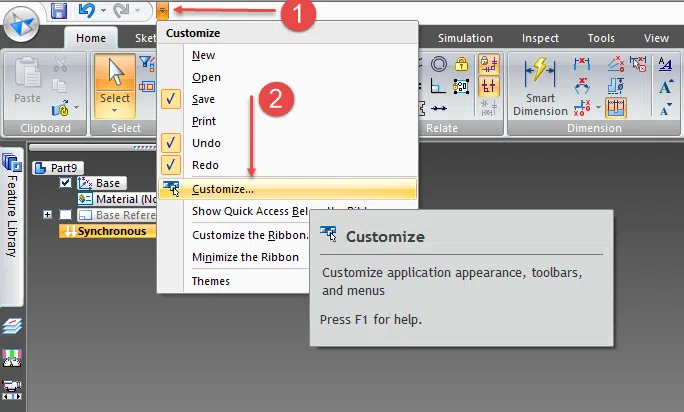 The Customize dialog box will load.
Here you can customize Keyboard Hotkeys, the Quick Access Menu, the Ribbon Menu, Radial Menu, and change some of the Solid Edge Layout Options. Let's look at the Ribbon (A) and how we can customize this area.
Note: Depending on which environment is loaded, it will correspond to the default selection listed in the dialog box.  (B) This selection can be changed by clicking the drop down menu and selecting a different environment from the list.
Choose command from: (C) is a list of commands available and should be set to All Tabs
(E) Is the list of available groups and commands ( library ) a user can add to a new group or tab using the buttons listed under (F)
(G) Is where you can see the current Menu Ribbon structure and where you will build your new groups, tabs, and add icons form area (E)
(D) When you customize a setting, you can save it as your current Theme, or you can save your changes to a new Theme
In box (G) let us look at the current Menu Ribbon commands available, Expand Home -> Solids and right click on Add. Here you can see that you all the different options available, one cool option is that you can customize the size of the original icon. Add currently is a Small Button – if we change it to a Large Button.
When you apply a customization you can save the changes to a current or new theme.
New Tabs and Groups can be added as well

New Tabs are added to the Menu Ribbon, and any Groups are subsets of Tabs
Note: New Tabs automatically will generate a new Group in the menu list
You can Rename the Tab and the Group using Rename
To populate your new custom group:

Select the New Group from box (G) on the right
From the library box (E) expand a group and select a command
Click ADD from the center buttons
Notice the command places under your New Group in box (G)

Click Close -> Yes to save the changes to the Theme
Observe the changes made in the Menu Ribbon
You can add as many commands, separators as you need. Just add them from the left box (E) to box (G). If you need to remove commands from box (G)

Select the Group or Command and click Remove from the center buttons
Users can be as creative as they want with their customizations and they can help you get work done faster. Happy designing!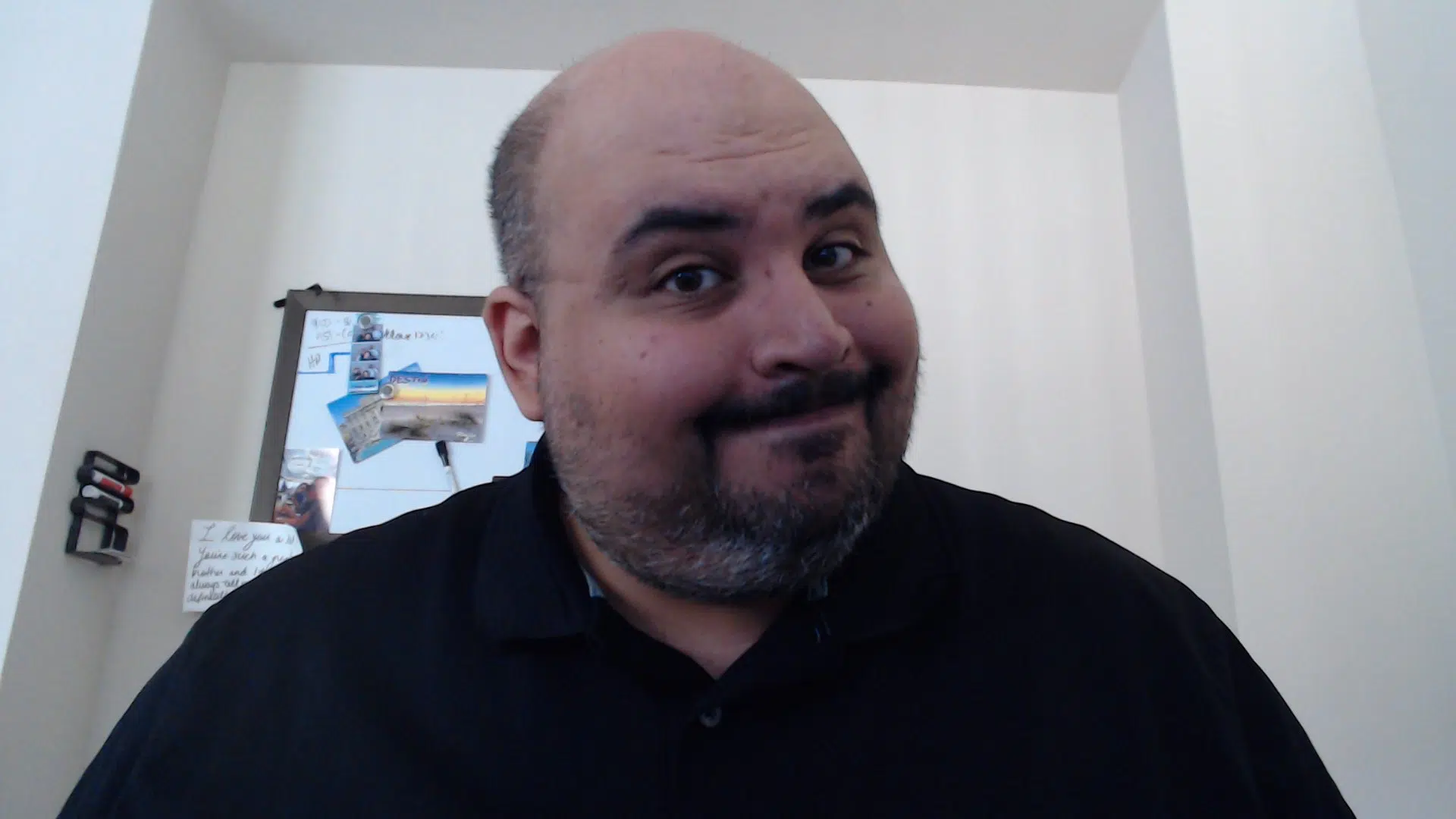 Hello, my name is Sam and I am an Application Engineer with expertise in Solid Edge and Teamcenter here at Swoosh Technologies. My goal is to help people utilize digital design and data management programs to create more efficient, time, and cost-saving processes for others.