NX How To: Set up the Reuse Library for Custom Symbols
NX How To: Set up the Reuse Library for Custom Symbols
Follow these steps to set up the Reuse Library in NX 9 for custom symbols:
Go to the customer defaults dialog box.
In the Gateway portion, click Reuse Library, and map the location to your symbol files.
NOTE: The files that contain your symbols must be contained in the folder that you map inside the customer defaults.
Below is a screen shot of the location I have mapped in my defaults file (click the image to enlarge). here you can see the file containing my symbol.

To create a symbol, first right click on the Library where you want your new symbol to reside and click Define Custom Symbol.
The Define Custom Symbol dialog box now appears. Follow these steps to upload a new symbol: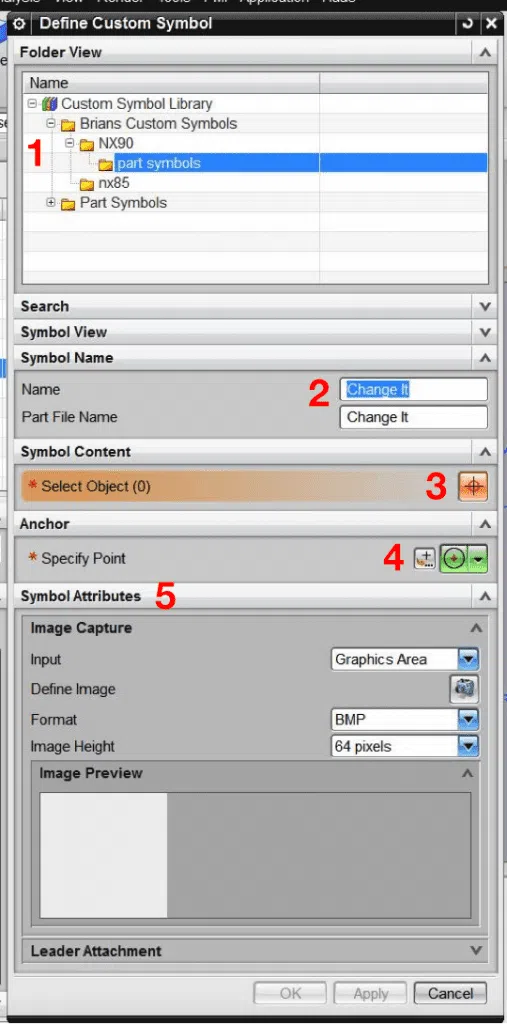 1. Change the folder you wish to store the custom symbol inside.
2. Name the Symbol and name the part in the symbol folder.
3. Select the objects of the symbol.
4. Select the Anchor point to the symbol. The anchor point is the point that controls the placement of the symbol.
5. Finally select the image you wish to display of the symbol. It can be a screen shot of the graphics area or it can be a BMP or JPG file with different resolutions.
Note:  If properly executed your symbol should appear as shown below.

Learn more about NX with training from Swoosh Technologies! View the upcoming courses here.
Brian Brown
Application Engineer
Swoosh Technologies